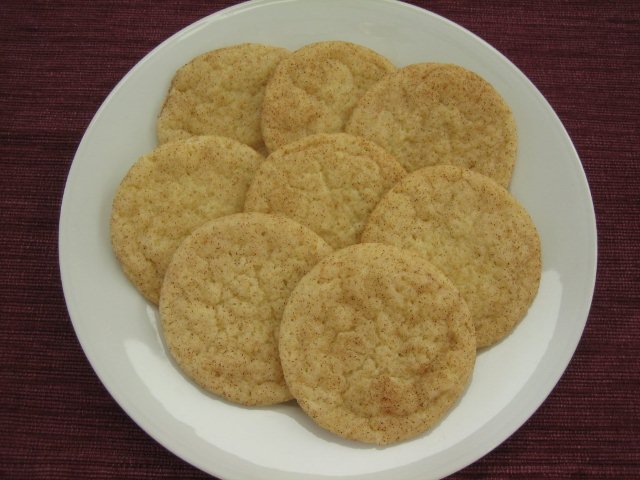 Sometimes I want to bake cookies, but want something a little different than the usual chocolate chip, oatmeal, or peanut butter. For those times, Snickerdoodles are a great choice. A friend of mine had never heard of Snickerdoodles before, and I realized that they are not all that easy to describe. They are sort of similar to a sugar cookie, yet different. Sweet and tender, with a cinnamon sugar coating, Snickerdoodles are delicious with an afternoon cup of coffee or tea.  (And if you want Snickerdoodle flavor but in cookie bar form, try these Snickerdoodle blondies!)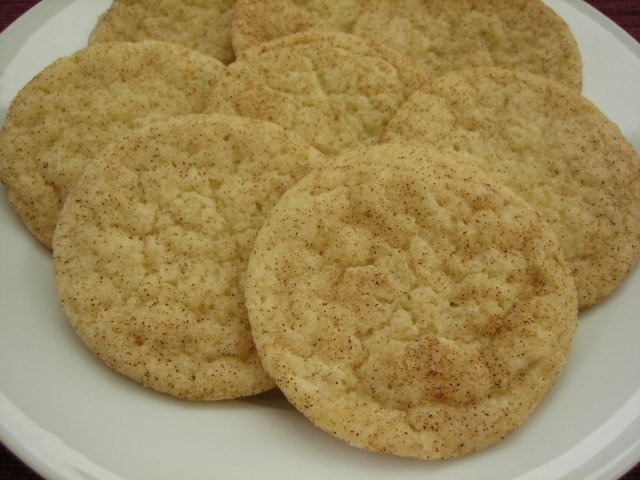 Snickerdoodles
Makes about 4 dozen cookies
Ingredients:
2 3/4 cups flour
2 teaspoons cream of tartar
1 teaspoon baking soda
1/4 teaspoon salt
1 cup (2 sticks) unsalted butter, at room temperature
1 1/2 cups sugar
2 eggs
1 teaspoon vanilla extract
3 tablespoons sugar
1 tablespoon cinnamon
Directions:
Preheat oven to 350 degrees F. Line baking sheets with parchment paper or a baking mat.
Whisk together the flour, cream of tartar, baking soda, and salt in a medium bowl. Set aside.
Cream together the butter and sugar until pale and fluffy. Add the eggs, one at a time, beating well after each addition. Beat in vanilla.
Gradually stir in the flour mixture, beating on low speed just until the flour is blended.
Chill the dough for at least 30 minutes.
In the meantime, mix together the sugar and cinnamon in a small bowl.
Scoop 1-inch balls of dough and roll in the cinnamon and sugar mixture to coat.
Place on cookie sheet about 2 inches apart and bake for 10 minutes.
Let cookies set on baking sheet for 2-3 minutes and then remove to a cooling rack. Store cookies in an airtight container.
Recipe from Cooking with Karen, via Brown Eyed Baker