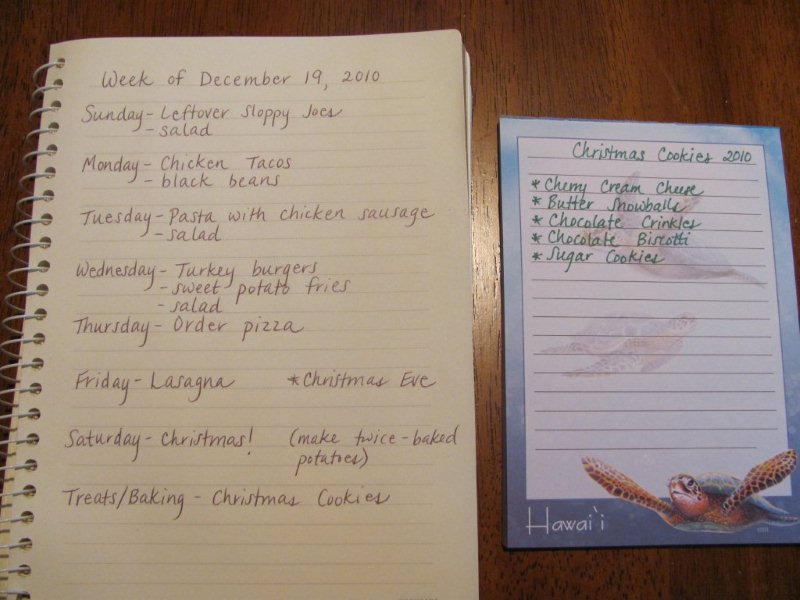 This week, I tried to keep our meals on the easier side, since there will be a lot of holiday baking going on in my kitchen! Hope you have a fabulous week leading up to Christmas!
Sunday: Sloppy Joes (freezer leftovers), green salad
Monday: Chicken tacos, black beans
Tuesday: Pasta with chicken sausage, green salad
Wednesday: Turkey burgers, sweet potato fries, green salad
Thursday: Order pizza!
Friday: Lasagna (Christmas Eve dinner at our house)
Saturday: Christmas!
Treats/Baking: Christmas Cookies