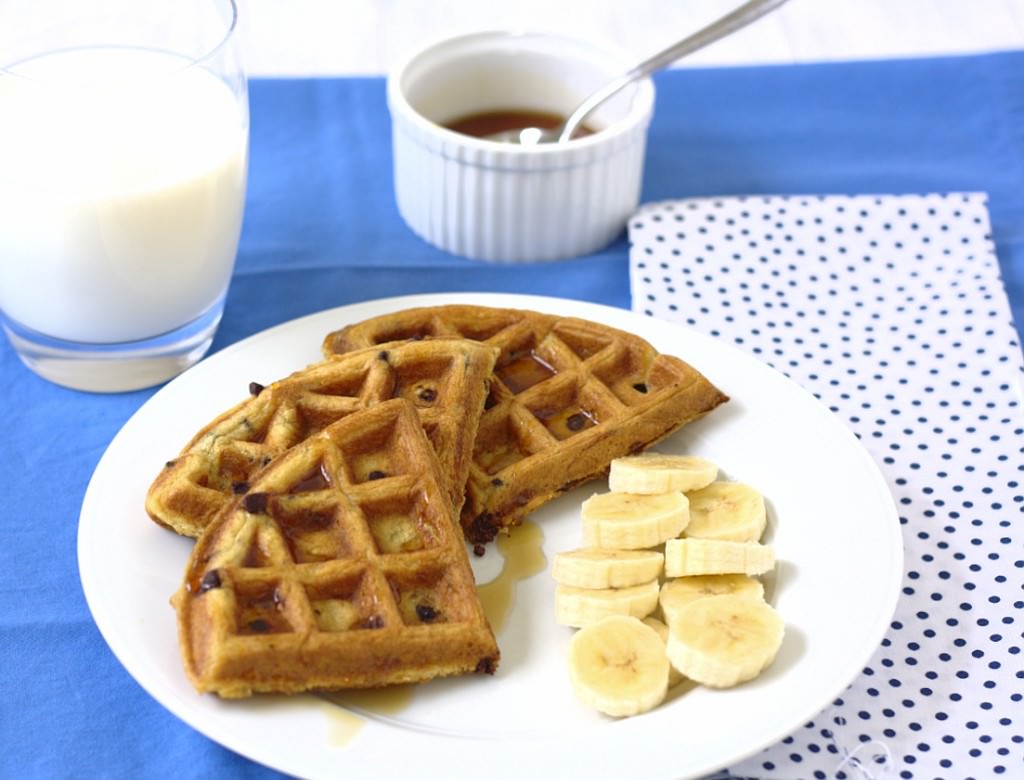 It's Friday! The weekend is almost here, and you should definitely start thinking about treating yourself to a special breakfast. Waffles for breakfast on a lazy weekend morning are a real treat, but chocolate chip waffles? Chocolate chip waffles will bring a little fun into your morning and make you feel like a kid again. And if you are making these for your kids? You'll love to see the smiles that appear on their faces when you tell them what's for breakfast.
The batter for these waffles is quick and easy to whip up, and you can have waffles on your breakfast table in no time. I used mini chocolate chips in my waffles, but you can use regular size too if you want even bigger bursts of chocolate in each bite. Pour yourself a cold glass of milk or hot cup of coffee and sit down to a plate of these chocolate chip waffles. Enjoy!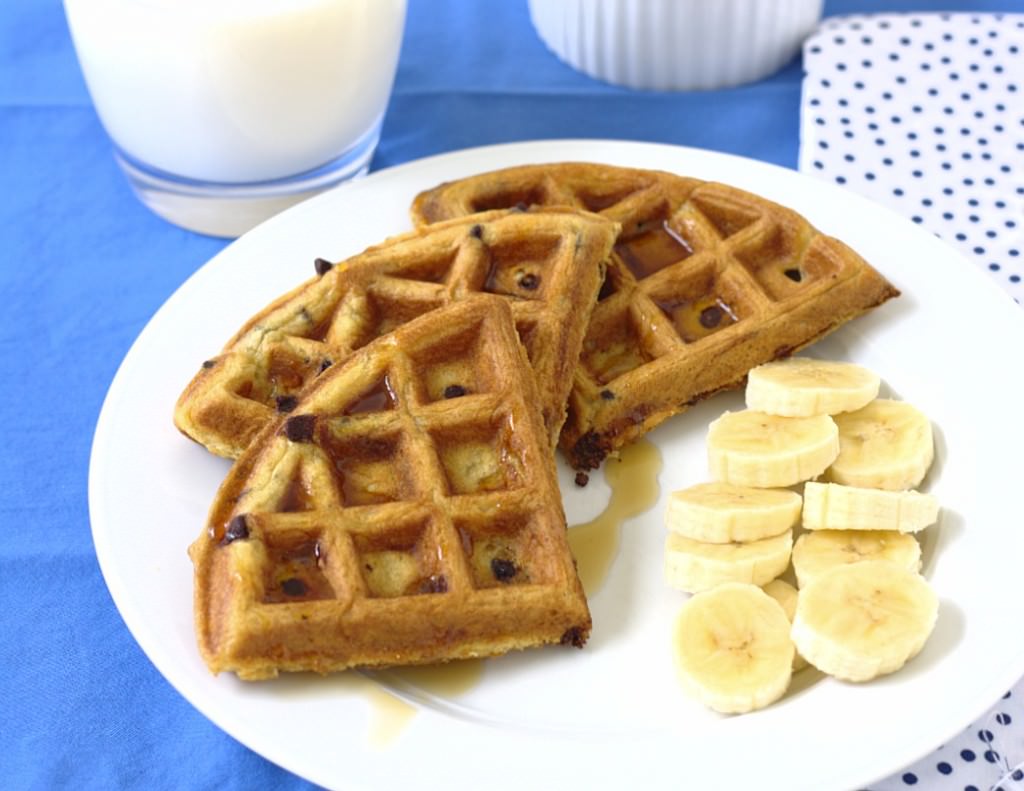 Chocolate Chip Waffles
Makes about 6 servings
Ingredients:
2 cups all purpose flour
1 1/2 tbsp. granulated sugar
1 1/2 tsp. baking soda
1/2 tsp. salt
3/4 cup mini chocolate chips
2 eggs
2 cups buttermilk
1/2 tsp. vanilla
4 tbsp. (1/2 stick) unsalted butter, melted and cooled slightly
Directions:
Preheat waffle iron.
In a large bowl, whisk together flour, sugar, baking soda, and salt. Add in chocolate chips and toss to coat with the flour mixture.
In a medium bowl, whisk together eggs, buttermilk, vanilla, and melted butter. Pour wet ingredients over dry mixture and stir until just combined. Pour batter into waffle iron and cook according to manufacturer's instructions.
Source: adapted from Add a Pinch.