BBQ Grilled Portabello Sandwiches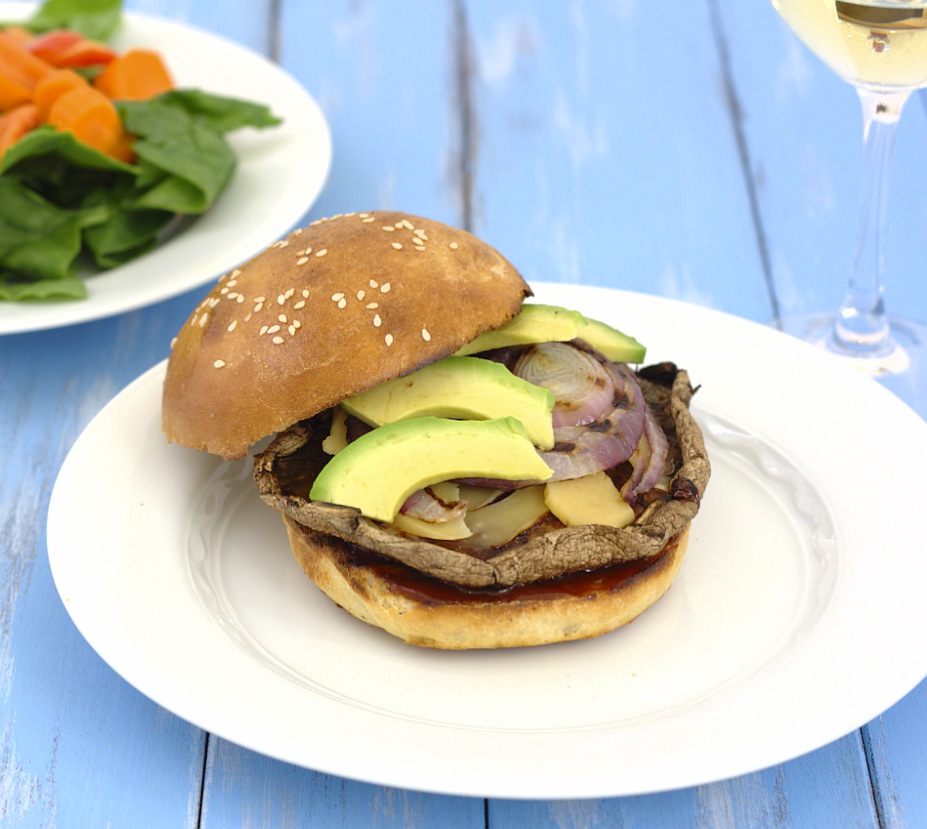 I've come to love portobello mushrooms in recent months. It started with these portobello panini. And now these bbq grilled portabello sandwiches are a new favorite vegetarian meal in our house. The portabellos are seasoned with a quick spice mix and grilled alongside some red onions. Add some cheese, avocado, and bbq sauce and assemble on a burger bun and you've got a great sandwich.
If you haven't ever tried a portabello mushroom and are feeling skeptical of this recipe, I encourage you to give it a try. The mushrooms are pretty hearty and do a great job of subbing in for the meat that you'd usually find in a burger. The grilled portabellos are juicy and flavorful on their own, and even better when combined with melty cheese, sweet-spicy bbq sauce and creamy avocado.  I'm getting hungry just thinking about it.
These sandwiches are especially good when you slather some of this easy homemade BBQ sauce on the bun. It's sweet and tangy and the perfect complement to the hearty mushrooms.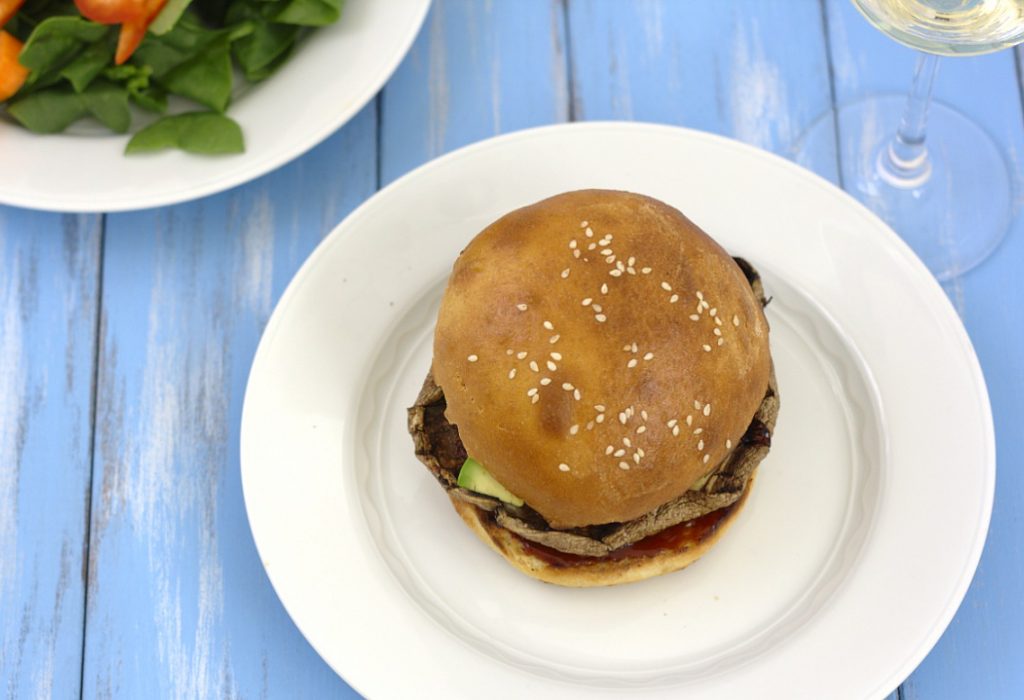 BBQ Grilled Portabello Sandwiches
Makes 2 sandwiches
Ingredients:
Olive oil
Red onion, sliced into 1/2-inch-thick rounds
2 portabello mushrooms
1 tsp. paprika
1 tsp. onion powder
1/2 tsp. chili powder
1/2 tsp. black pepper
Gouda cheese, sliced
1/2 avocado, sliced
BBQ sauce
Directions:
Heat a grill pan or gas grill over medium heat. Brush the onion rounds with olive oil and sprinkle with a little salt and pepper. Grill on both sides until they begin to soften and caramelize on the edges, about 4 minutes per side. Set aside.
Remove the mushroom stems and use a butter knife to scrape out the gills. Combine the paprika, onion powder, chili powder, and pepper in a small bowl. Brush both sides of the mushrooms with a little olive oil and sprinkle with the spice mix. Grill over medium high heat, about 3-4 minutes per side, until mushrooms are juicy and tender. During the last minute or two of grilling place the sliced Gouda on top of the mushrooms so that it will melt.
Toast the burger buns by placing them on the grill for a few minutes.
To assemble the sandwiches, place a mushroom on each bun and top with some of the grilled onion rounds, avocado slices, and bbq sauce.
Source: Adapted from How Sweet It Is.
This site contains affiliate links. If you make a purchase through these links, I may receive a small commission, at no extra cost to you. Thank you for supporting Kristine's Kitchen!