Blackberry Crumb Bars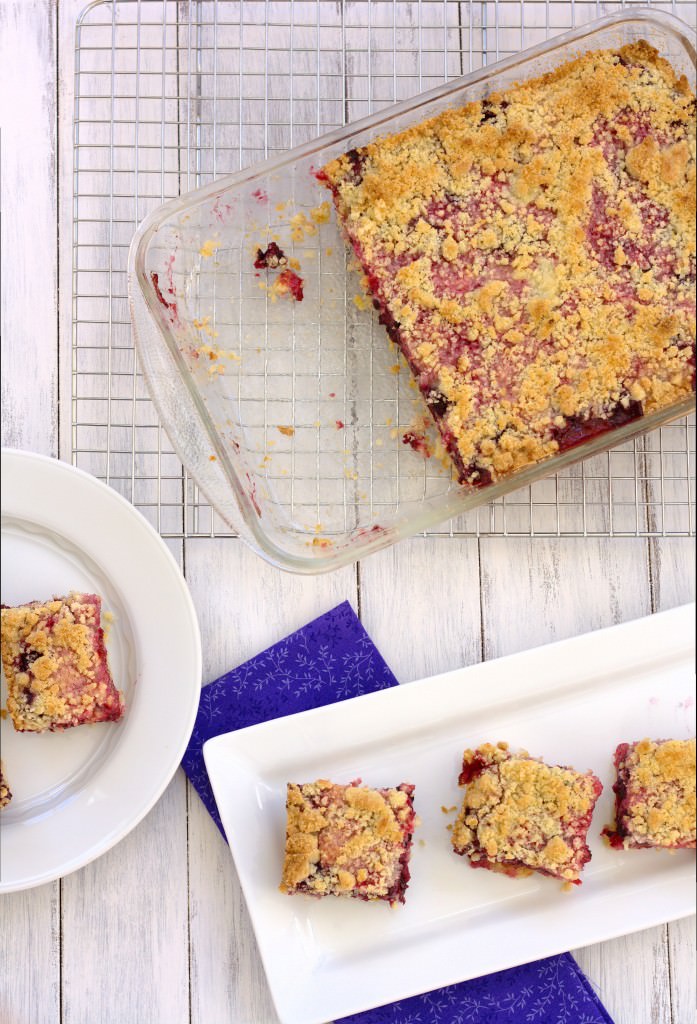 I just can't get enough of the fresh summer fruits that are available right now. Blueberries, strawberries, and peaches are my three absolute favorites, but raspberries and blackberries are also high up there on my list. Most of the time I enjoy fresh fruit on my morning bowl of oatmeal or cereal, as a side with my lunch, or sometimes as a topping for Greek yogurt.
Other times, though, I take advantage of sweet summer fruits by turning them into dessert. It's hard to beat a fresh fruit crisp, cobbler, or pie topped with a little vanilla ice cream.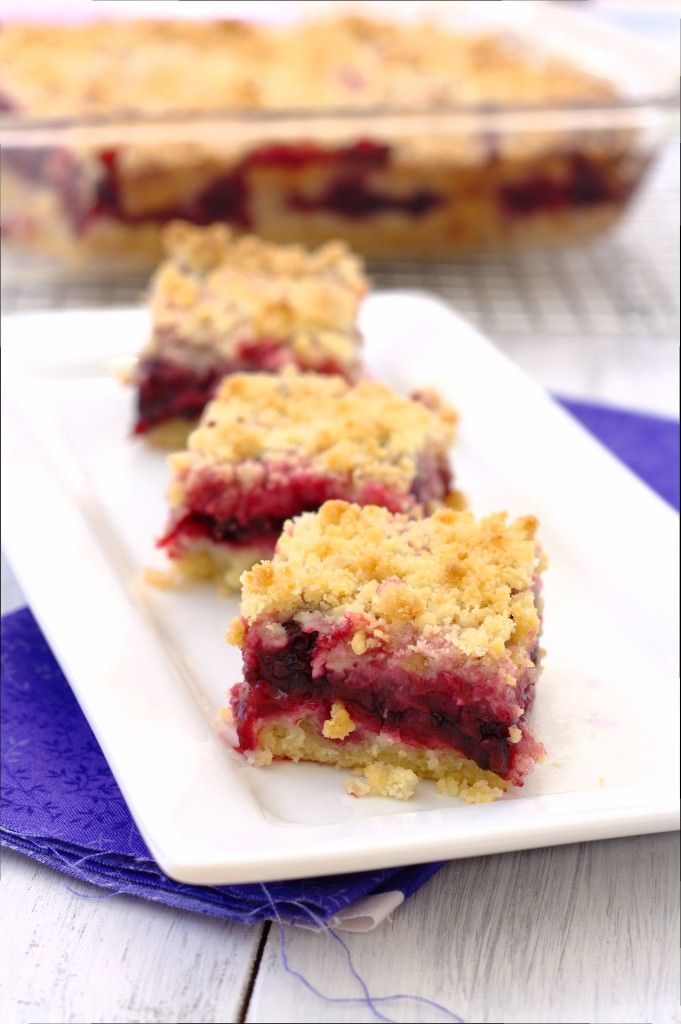 If you took a crisp and crossed it with a pie, you would get these crumb bars. One dough makes both the bottom crust and crumb topping, sandwiching the sweet blackberry filling in the middle. All together, with some creamy ice cream on the side, these blackberry crumb bars are hard to resist. Try them with blackberries, try them with blueberries, try them with other fruits… just try them.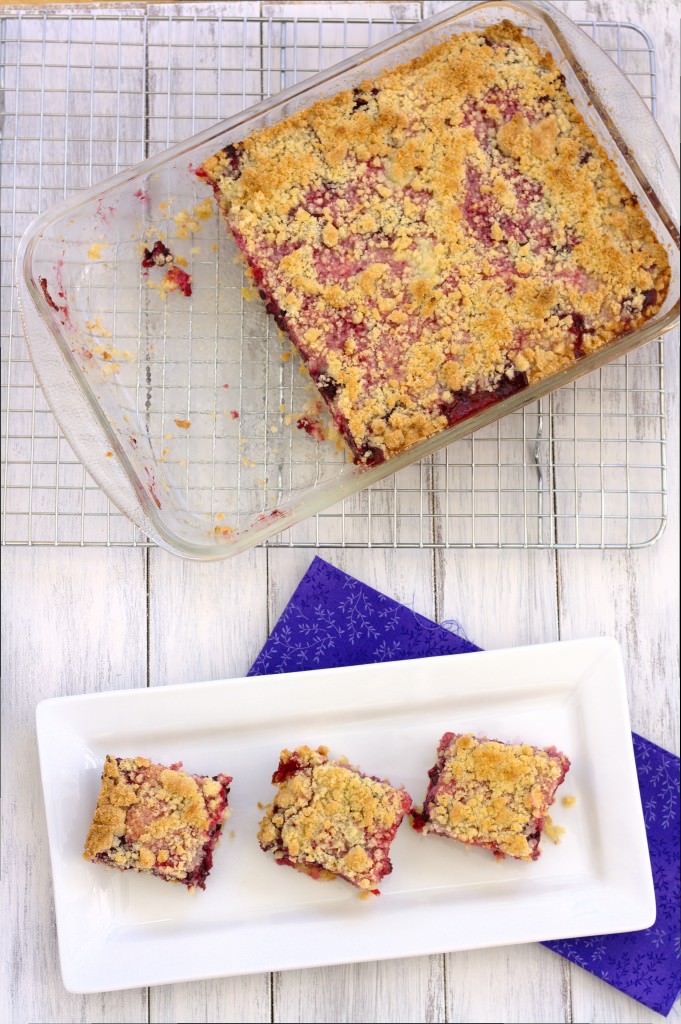 Blackberry Crumb Bars
Makes one 9×13-inch pan
Ingredients:
For the crust and crumb topping:
3 cups all-purpose flour
1 cup granulated sugar
1 tsp. baking powder
¼ tsp. salt
Zest of one lemon
1 cup (2 sticks) cold unsalted butter, cut into small cubes
1 egg
For the blackberry filling:
½ cup granulated sugar
4 tsp. cornstarch
Juice of one lemon
4 cups fresh blackberries
Directions:
Preheat oven to 375 degrees F. Spray a 9×13-inch pan with cooking spray.

To make the crust

: In a large bowl, whisk together flour, sugar, baking powder, and salt. Whisk in lemon zest. Use a fork or pastry cutter to blend in the butter and egg. The dough will be crumbly. Pat half of the dough into the prepared pan.

To make the blackberry filling

: In a medium bowl, stir together the sugar, cornstarch, and lemon juice. Gently mix in the blackberries. Pour the blackberry mixture evenly over the crust. Crumble the remaining dough over the berry layer.
Bake for 45 minutes, or until top is slightly brown. Cool completely before cutting into squares. Store in the refrigerator.
Source: Slightly adapted from Smitten Kitchen, originally from Allrecipes.com.
This site contains affiliate links. If you make a purchase through these links, I may receive a small commission, at no extra cost to you. Thank you for supporting Kristine's Kitchen!