Citrus Scones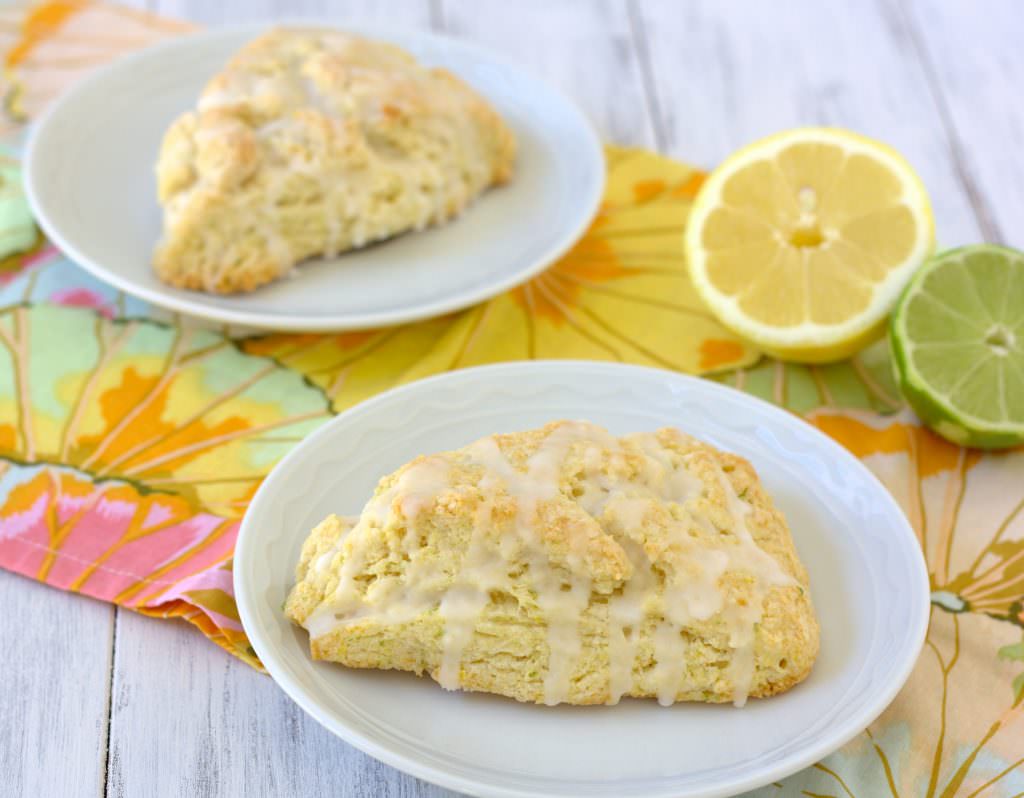 Mmmmm scones. Nothing goes quite so perfectly with a morning cup of coffee as a buttery, flaky scone. These Citrus Scones have it all- a flaky texture, hints of citrus, and a sweet lemon-lime glaze. Writing about them right now as I drink my morning cup of coffee, I really wish that I had one sitting here on a plate next to me, just waiting for me to nibble on.
These scones would be perfect to serve if you were having guests over for brunch. I would round out the menu with a colorful fruit salad and mini frittatas, and enjoy it all outside in the fresh air, if the weather was cooperative. Next time I make these, I think I will cut them smaller, possibly even making mini scones. Mini scones would be just-right for brunch, or an afternoon snack, or dessert… I think I will be picking up some lemons soon because I just cannot wait to make these Citrus Scones again.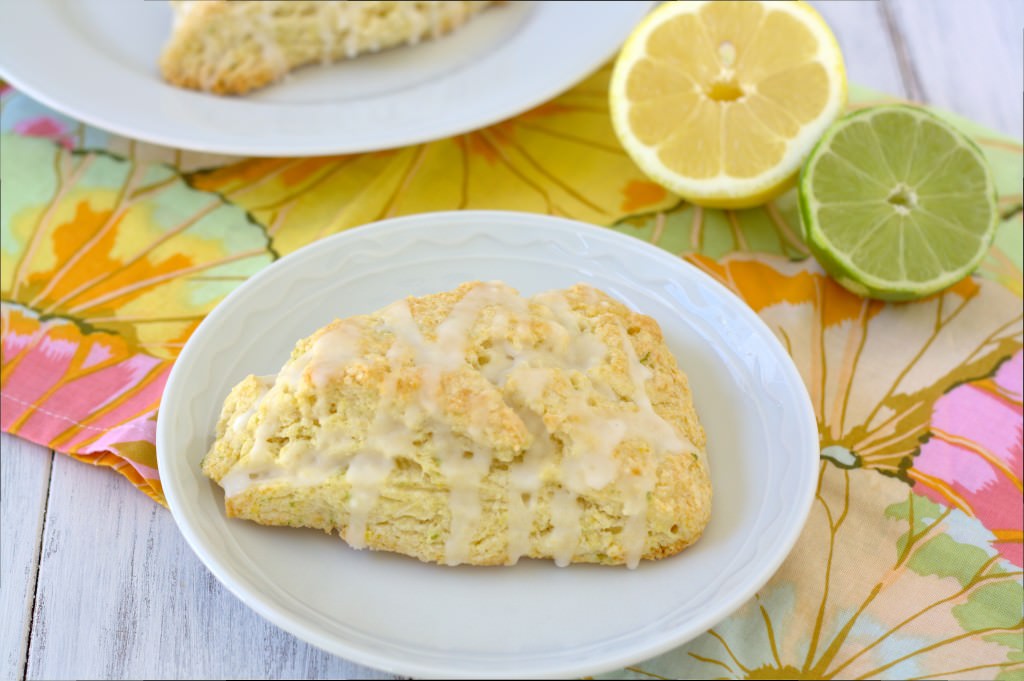 Citrus Scones
Makes 8 large scones, or you can cut them smaller
Ingredients:
For the scones:
3 cups all-purpose flour
½ cup sugar
2 ½ tsp. baking powder
½ tsp. baking soda
¾ tsp. salt
¾ cup unsalted butter (1 ½ sticks), cut into 1/2-inch cubes and chilled
¾ tsp. lime zest
1 tsp. lemon zest
1 cup buttermilk
For the icing:
1 ½ cups powdered sugar
Juice of one lemon, juice of one lime
Directions:
Preheat oven to 375 degrees F. Whisk together the flour, sugar, baking powder, baking soda, and salt in a large bowl.
Using a pastry cutter, cut the butter into the flour mixture until the pieces are the size of small peas. Add the zest and buttermilk and stir until just combined.
On a lightly floured surface, form the dough into a 1-inch thick circle and cut it into sections like pie pieces.
Bake for 12 minutes, or until the scones just barely begin to brown. Cool completely.
Whisk icing ingredients together in a small bowl until smooth. Drizzle icing over cooled scones.
Recipe: Barely adapted from Pinch of Yum.
This site contains affiliate links. If you make a purchase through these links, I may receive a small commission, at no extra cost to you. Thank you for supporting Kristine's Kitchen!