Easy Whole Wheat Rolls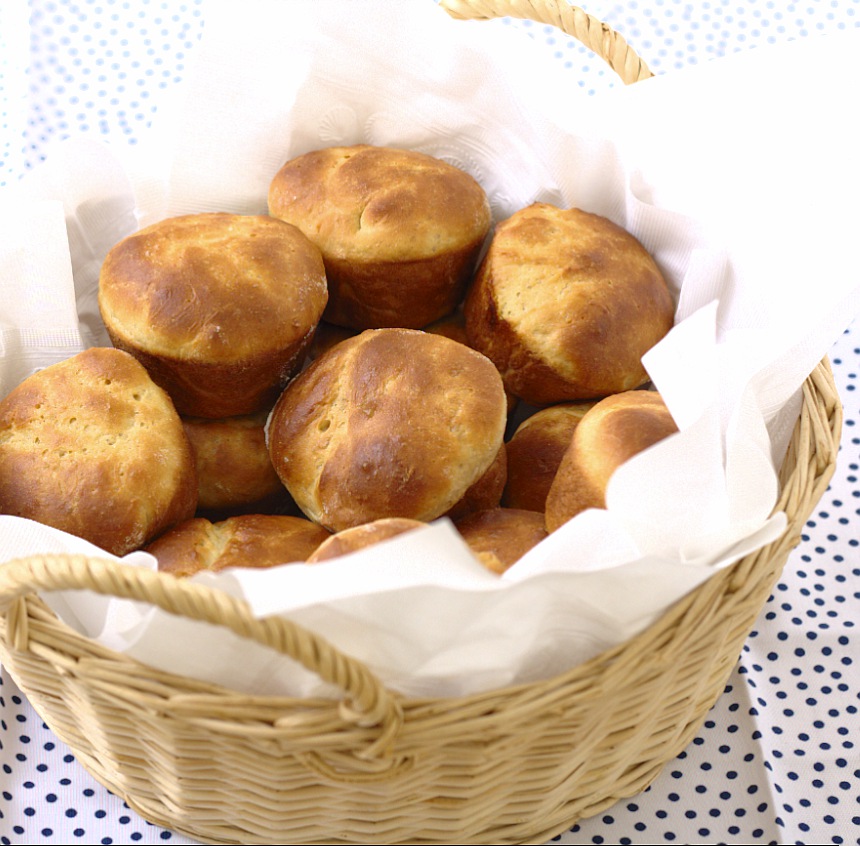 Homemade rolls are an irresistible addition to a meal, and these easy whole wheat rolls definitely satisfy without taking a lot of fuss to prepare. The dough is quickly mixed up either with a bowl and spoon or your electric mixer; no kneading is required. After a first rise, you divide the dough into 12 equal pieces, quickly roll each into a ball, and place the balls in a muffin tin. Let the dough rise one more time, bake, and you'll have warm rolls on your dinner table. I recommend serving these with a little butter, or honey butter if you want to get fancy.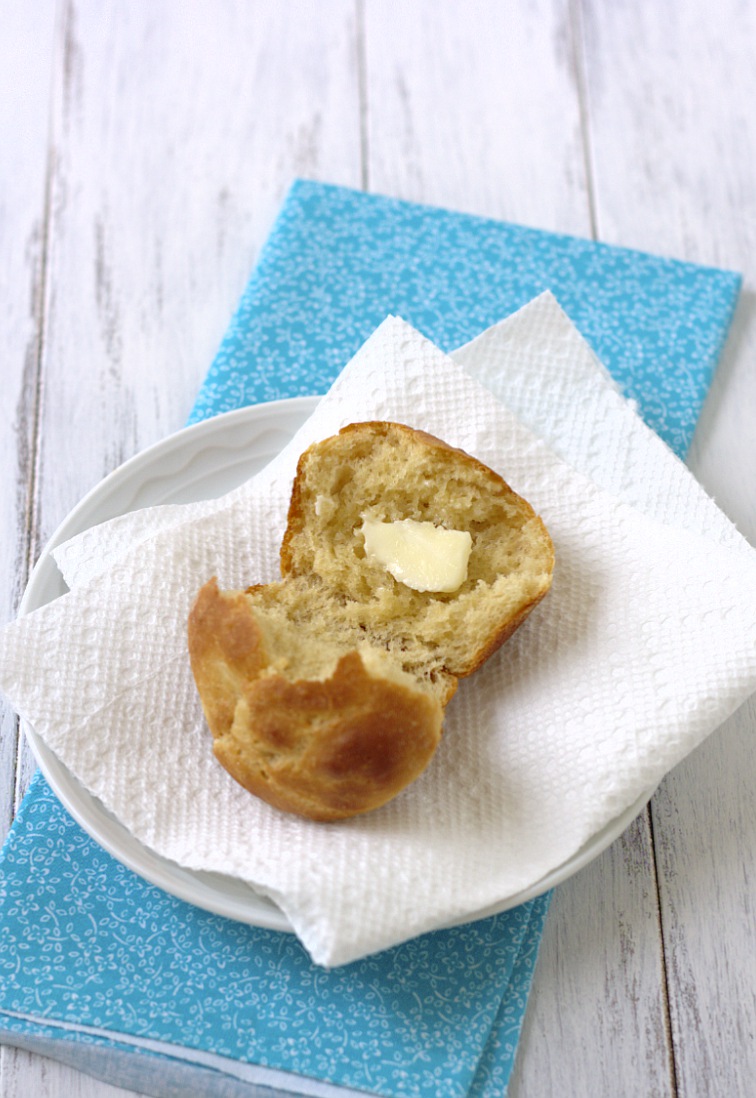 One year ago:  Cloverleaf Dinner Rolls
Two years ago I posted my first post on the blog!  This strawberry chicken salad with warm citrus dressing is a great springtime meal.
Easy Whole Wheat Rolls
Makes 12 rolls
Ingredients:
1 1/4 cups whole wheat flour
2 tbsp. sugar
1/2 tsp. salt
2 1/4 tsp. instant yeast
1 cup warm (105 to 115 degrees F) milk
3 tbsp. butter, melted and cooled slightly
1 large egg
1 cup all-purpose flour
Directions:
Place whole wheat flour, sugar, salt, and yeast in the bowl of a stand mixer fitted with the paddle attachment. (Alternatively, the rolls can be mixed by hand.) Mix to combine. Add the milk, butter, and egg and beat until smooth. Add the all-purpose flour and mix until fully incorporated and batter is smooth. (The dough will be very sticky.) Cover bowl with plastic wrap and set aside in a warm spot to let rise until doubled in bulk, about 1 hour.
Meanwhile, spray a 12-muffin tin with cooking spray and set aside.
Stir the batter to gently deflate it. Turn it out onto a lightly floured work surface and shape into 12 evenly-sized balls (mine were about 1.6 ounces each). Place the balls into the wells of the prepared muffin tin. Cover lightly with plastic wrap and set aside in a warm spot until the dough has risen just over the top of the muffin tins, about 1 hour.
Preheat oven to 400 degrees. If desired, brush tops of rolls with a little milk or beaten egg to help them brown. Bake rolls until golden brown, 15 to 20 minutes.
Source: Slightly adapted from Whole Foods
This site contains affiliate links. If you make a purchase through these links, I may receive a small commission, at no extra cost to you. Thank you for supporting Kristine's Kitchen!