Grilled Potatoes in Foil Packets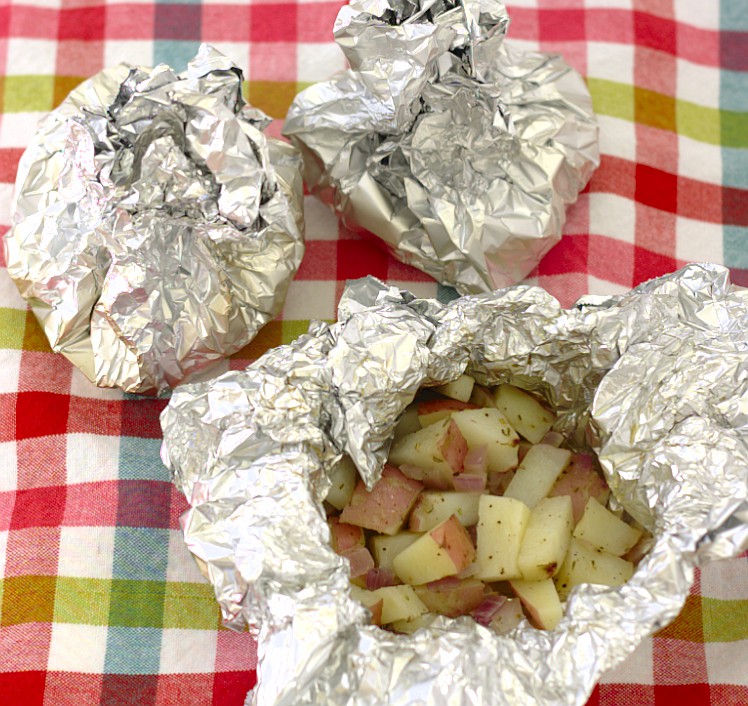 With just a few weeks of grilling weather left, I need to share with you this recipe that we've been making all summer. Cooking potatoes in foil packets on the grill couldn't be easier, and the results are delicious. I especially appreciate how the insides of the potatoes become tender without the outsides getting overly crisp, as sometimes happens when I try to cook them in a skillet on the stove top. You can customize the seasonings for the potatoes however you like. My favorite flavor additions are shallots and rosemary. Enjoy!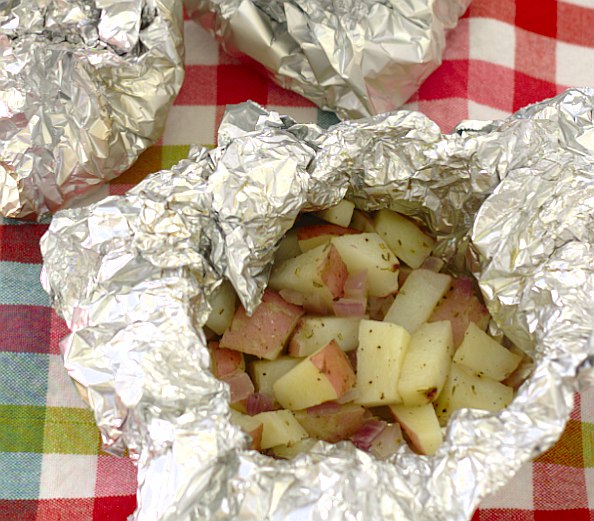 Grilled Potatoes in Foil Packets
Makes 4-6 servings
Ingredients:
8 small red or Yukon gold potatoes, scrubbed and cut into small cubes
Onions or shallots, diced
Bell pepper, diced (optional)
Olive oil
Salt
Pepper
Other seasonings of choice (I like to use dried rosemary; oregano or Italian seasoning would also be good)
Cooking spray
Directions:
Place the cubed potatoes and onions/shallots (and bell pepper, if using) in a medium bowl and drizzle with olive oil. Season with salt, pepper, and other seasonings of choice.
Tear off 8 sheets of foil into sizes that are big enough to hold and wrap around 1/4 of the potatoes. Place two sheets of foil on top of each other to make a double layer, so that you have 4 groups. Spray the tops of the foil with cooking spray, then layer 1/4 of the potatoes in the middle of each double-layer foil sheet. Fold the foil up over the potatoes and twist the edges to seal.
Cook on the grill over direct medium heat for 20 to 30 minutes, or until potatoes are tender. Be very careful when opening the packets, as the steam will be very hot.
Recipe slightly adapted from Pennies on a Platter.
This site contains affiliate links. If you make a purchase through these links, I may receive a small commission, at no extra cost to you. Thank you for supporting Kristine's Kitchen!