My Kitchen Essentials
There are many tools in my kitchen that make cooking and baking (and blogging) much, much easier. Here are a few of my kitchen essentials, including some of my favorite cookbooks.
The America's Test Kitchen Healthy Family Cookbook
Everyday Food:  Great Food Fast
Martha Stewart's Baking Handbook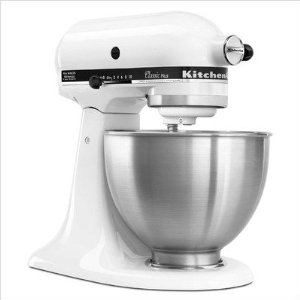 My most invaluable kitchen tool is my Kitchen Aid stand mixer. I use this mixer almost every day!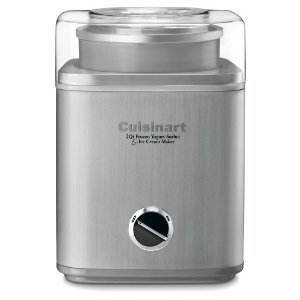 When I first bought my ice cream maker, I wasn't sure how much I would actually use it.  Now that I've had it for over two years, I can't imagine not being able to make homemade ice cream!
This blender is perfect for making smoothies and other blended drinks.
My kitchen scale makes baking so much easier and more precise.
I love these glass nesting bowls for prepping ingredients, serving salads, and storing leftovers in the fridge.
This large silpat is great for rolling out pie dough.  I also have a smaller version that makes a perfect toddler placemat, at home or when eating out.  (Or, you could use it for it's intended use and bake cookies on it.)
For my food photography, I use a Canon DSLR camera, 50mm lens, and Speedlite flash.
Full Disclosure: The links included in this page are affiliate links, so I may receive a small compensation if you purchase something by following one of my links.