Peanut Butter Oatmeal Chocolate Chip Cookies
*Post updated 8/20/11 to include new photos and printable recipe.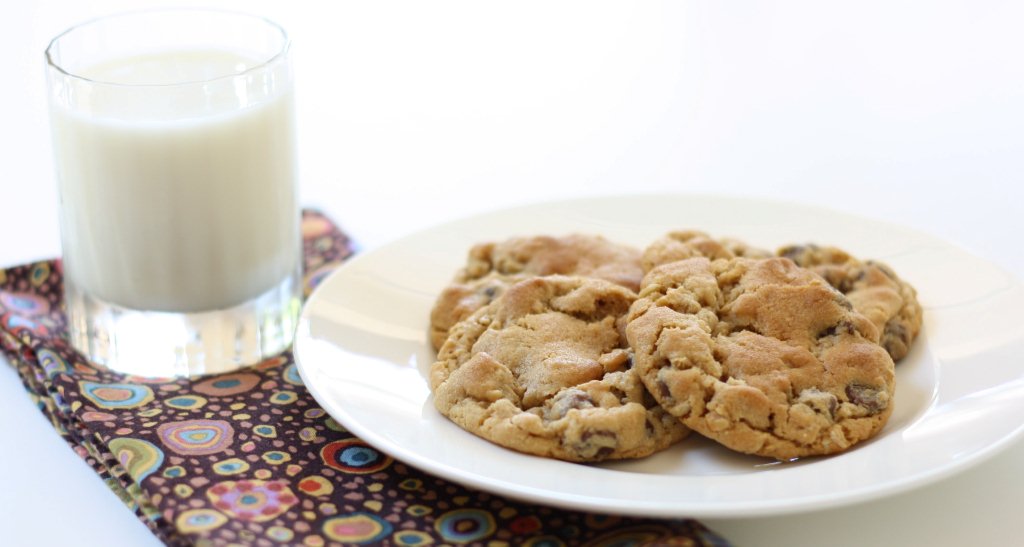 This recipe combines three favorite types of cookies into one. If you like peanut butter cookies, oatmeal cookies, and chocolate chip cookies, then you will love Peanut Butter Oatmeal Chocolate Chip Cookies! I've made peanut butter chocolate chip cookies before, but really like the addition of oats in this recipe. It gives the cookies a bit more texture and helps them to maintain their thickness while baking.
I love how these cookies baked up puffy and thick (I hate it when my cookies turn out flat!). There are a few tips that I always follow when baking cookies, in an attempt to prevent flatness. I added an extra tablespoon or so of flour to this dough, and chilled the dough for a few hours before baking. I also have found that recipes containing oatmeal tend to produce thicker cookies, so I think the oats in this recipe helped too.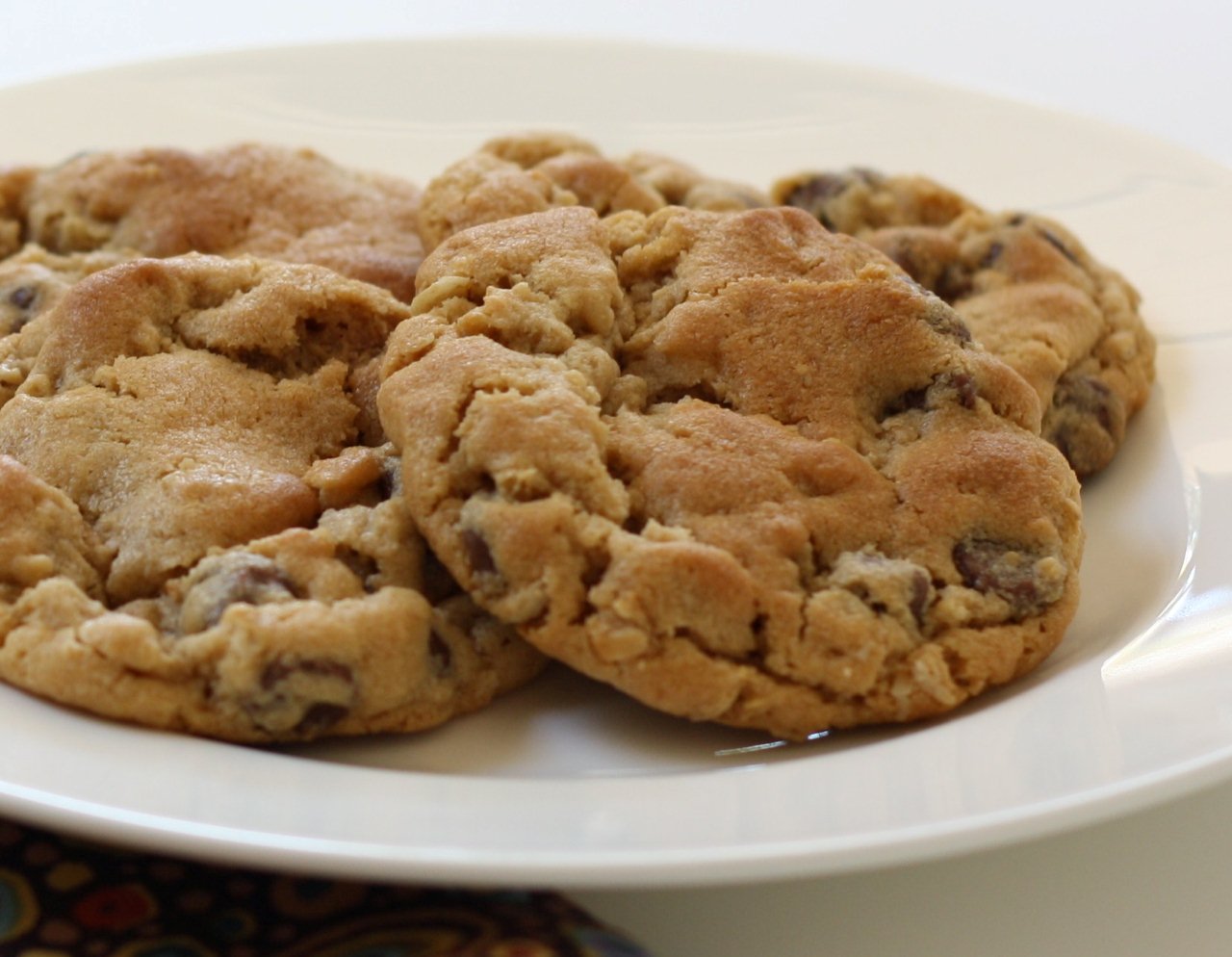 These cookies are soft and tender with just the right amount of peanut butter flavor. If you're in the mood to bake some cookies, I recommend that you try this recipe. I'm happy to have found it to add to my regular cookie baking rotation!
Peanut Butter Oatmeal Chocolate Chip Cookies
Makes about 16 cookies
Ingredients:
1 cup all-purpose flour
1 teaspoon baking soda
1/4 teaspoon salt
1/2 cup (1 stick) unsalted butter, at room temperature
1/2 cup creamy peanut butter
1/2 cup granulated sugar
1/3 cup light brown sugar
1/2 teaspoon vanilla extract
1 egg
1/2 cup rolled oats
1 cup chocolate chips (I used bittersweet, or dark, chocolate chips)
Directions:
Whisk together the flour, baking soda, and salt; set aside.
On medium speed, cream together the butter, peanut butter, granulated sugar, brown sugar and vanilla extract, about 3 minutes. Add the egg and beat to combine. On low speed, gradually add the flour until just combined. Stir in the oats, and then the chocolate chips.
If desired, you may refrigerate the dough for at least 2 hours, but no more than 36 hours.
A few minutes before you are ready to bake the cookies, preheat the oven to 350 degrees F. Line two baking sheets with parchment paper.
Use a large cookie scoop (3 tablespoons) and drop dough onto prepared baking sheets about 2 inches apart. Bake for 10 minutes, or until the cookies are lightly golden and just set in the center. Cool completely on the baking sheet and then store in an airtight container at room temperature.
Recipe adapted from Brown Eyed Baker
This site contains affiliate links. If you make a purchase through these links, I may receive a small commission, at no extra cost to you. Thank you for supporting Kristine's Kitchen!