Homemade Hot Cocoa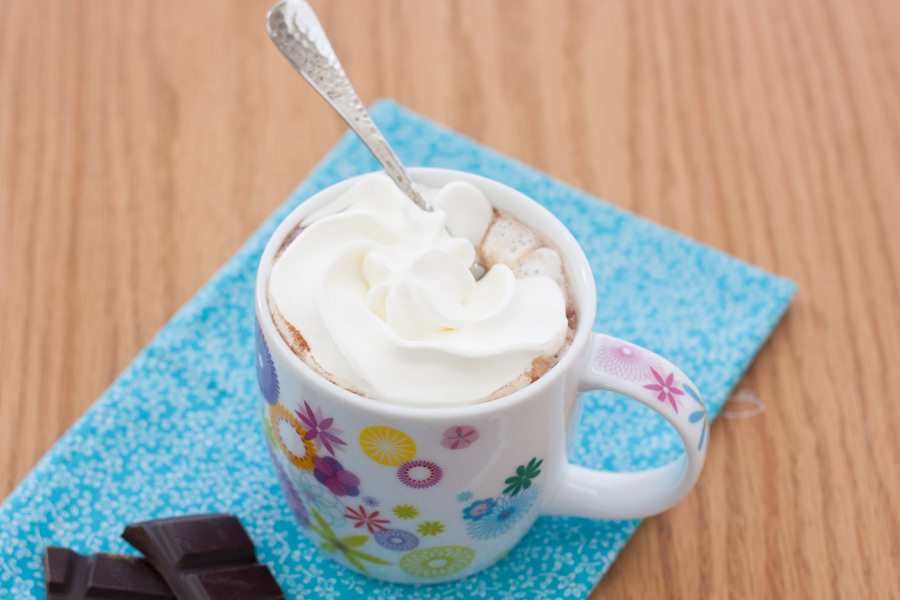 A few weeks ago I posted a recipe for Peppermint Hot Cocoa. Today I'm sharing a traditional hot cocoa recipe with you, because sometimes you just want a basic cup of cocoa. This homemade hot cocoa is simple to make on the stovetop, or even in the microwave if you're in a hurry. I went light on the sugar because only a little is needed to enhance the rich chocolate flavor. Whipped cream is optional but highly recommended!
I prefer to mix up my hot cocoa ingredients each time I make it, but I know that some of you might like to keep a mix on hand. Below I have also included a larger-scale recipe to make hot cocoa mix, which you can store almost indefinitely at room temperature.
We still have quite a few months of cold left before Spring arrives, which means plenty of opportunities to treat yourself to this homemade hot cocoa! Go outside and enjoy a walk or some playtime with the kids, and then come back inside and warm up with a rich, chocolatey mug of cocoa.
Like most moms, you are probably struggling to find the TIME to put a homemade dinner on the table for your family on busy weeknights. If you already had a plan, a grocery list, easy recipes and prep-ahead tips, you could have a REAL dinner on your table in a flash! I have been meal planning and prepping for years and now I am sharing my plan with YOU. You will save time, save money cooking at home, and eat real food.
Learn more about my Time-Saving Healthy Family Meal Plan.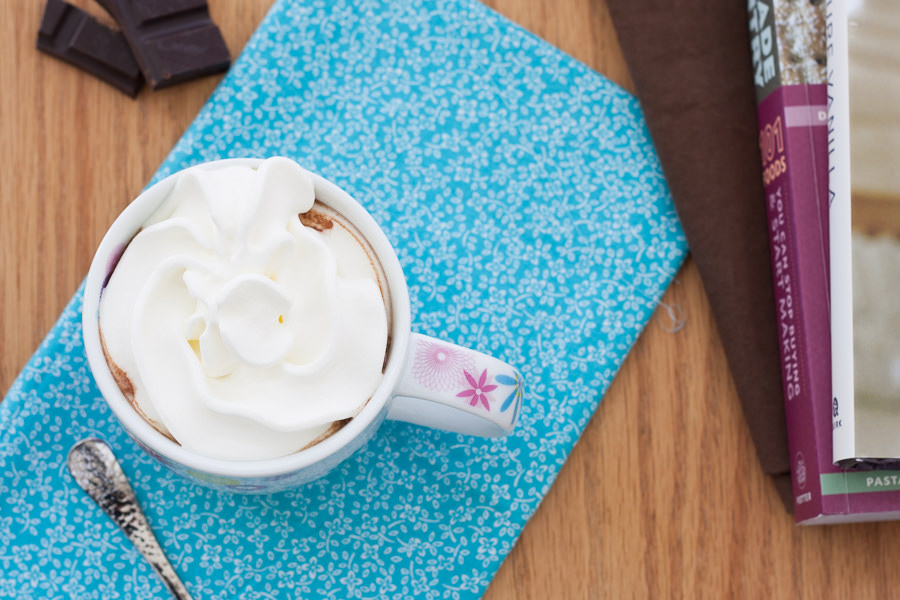 Homemade Hot Cocoa
Makes 2 servings
Ingredients:
2 ½ tbsp. unsweetened cocoa powder
2 tsp. granulated sugar
Pinch of sea salt
16 oz. (2 cups) milk
Whipped cream, optional (for serving)
Directions:
Place all ingredients (except whipped cream) in a small saucepan. Warm over medium heat, stirring constantly, until cocoa powder dissolves and mixture is hot. Serve immediately, topped with whipped cream, if desired.
Homemade Hot Cocoa Mix
Makes about 2 ¼ cups mix*
Ingredients:
1 ¾ cup plus 2 tbsp. unsweetened cocoa powder
½ cup granulated sugar
To make one cup of cocoa:
Combine 1 ½ tablespoons of mix with one cup (8 ounces) of milk. Add a pinch of salt, if desired. Heat in a pot on the stovetop or in the microwave, stirring, until mix is dissolved and cocoa is hot. Serve topped with whipped cream, if desired.
*Store hot cocoa mix in an airtight container in a cool, dry place. It will keep for a long time.
Source: Kristine's Kitchen original.
This site contains affiliate links. If you make a purchase through these links, I may receive a small commission. Thank you for supporting Kristine's Kitchen!