About
You want to prepare healthy meals and snacks for your family without spending all day in the kitchen.
You want to stop relying on packaged snacks and convenience foods to feed your family.
You want your kids to enjoy a variety of nutritious foods, including plenty of fruits and vegetables.
You want to feel organized and in control when it comes to meal planning, food preparation and grocery shopping.
I understand. Because I used to feel the same way.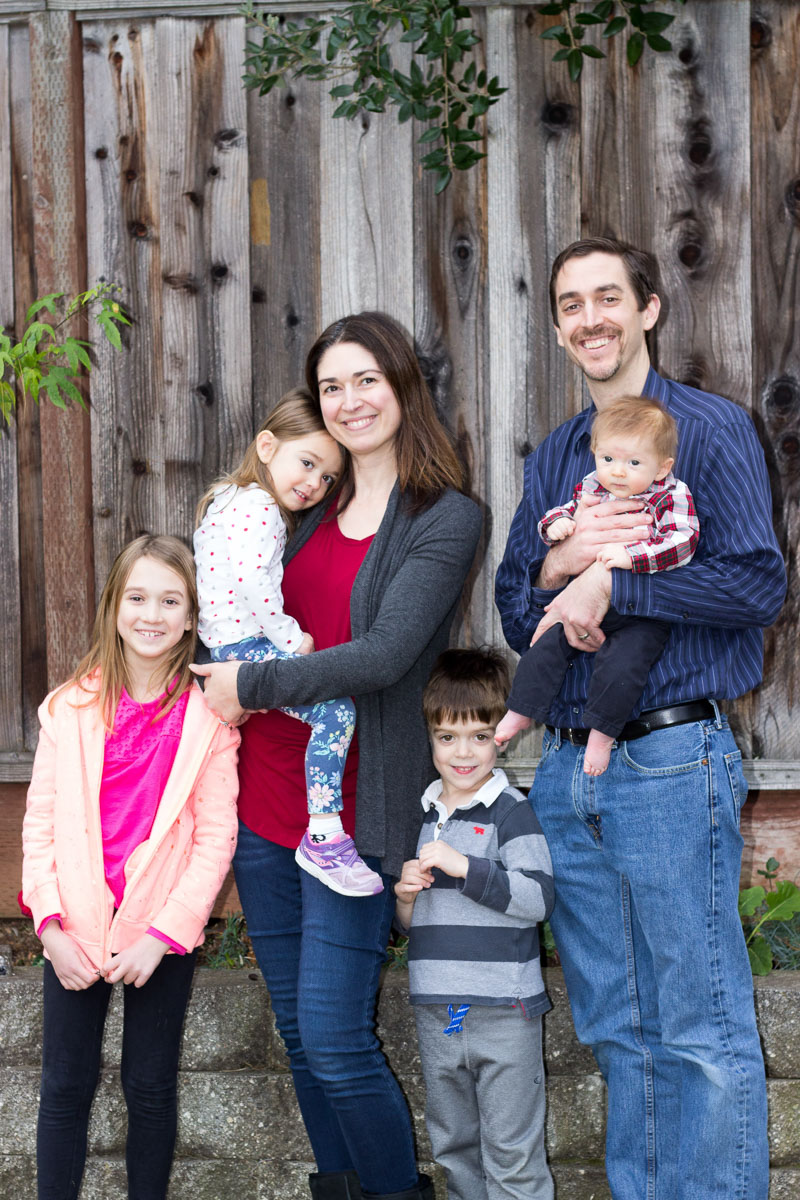 I believe you can prepare healthy, homemade meals that your family will love… even when life is busy.
What others are saying:
"Thank you so much for this recipe. It's exactly the healthy, wholesome cake I was hoping to have for my son's first birthday. My entire family loved it as well, and we've made the cupcake version over and over. Thank you so much for your thoughtful recipe and for sharing. Absolutely love your blog and it has saved me so much and makes me feel like a better mom!"
"Tried this recipe yesterday and I can't get over how delicious and easy it was!"
"I made this tonight and the whole family loved it! We all had seconds and it was even good cold. It came together really easily too since it's one pot and just coarse chopping. We will be having this again soon!"
Imagine waking up for the day and having a healthy breakfast ready for you and your kids to enjoy. The kids' lunchboxes are packed with nutritious, real foods (and the kids even helped pack them!) You have a plan for dinner – and part of the prepwork is already done. Your whole family happily eats more fruits and vegetables than you ever thought possible. Sounds like a dream? It doesn't have to be.

I used to fill my grocery cart with expensive packaged foods and processed snacks in an effort to make my life easier. My kids asked constantly for a granola bar or crackers from the cupboard and then wouldn't eat the dinner I had cooked for them. When it came to meal planning, I had no plan. Many nights we relied on takeout or boxed mac and cheese. When I spent the time to cook a homemade meal, I heard, "I don't like this dinner!" from my children.
When my oldest was just a year old, I was diagnosed with colon cancer and underwent surgery. Over the next few years, I read anything I could get my hands on to learn more about the connection between nutrition and health. I realized I needed to get organized and plan ahead to simplify the process of feeding my family well and running a healthy home.
Today, I have systems and routines that allow me to get nutritious, homemade meals on my table FAST. I have a repertoire of healthy, easy recipes that my whole family happily devours at mealtimes. I can make a weekly meal plan and grocery list in minutes. When my kids ask for a snack I feel calm and confident because I've planned and prepped ahead for healthy eating. And you can too.
Want to get started on your way to creating the healthy, happy family and home that you've always wanted?
Are you ready to join the other members of the Kristine's Kitchen community who are excited about cooking at home, and to finally feel relaxed and in control of your kitchen?
"Thanks for the recipe! I made mine with almond flour and they turned out amazing! My kids loved them."
"We made this tonight. It was delicious! My kids ate well and I loved it too! Thanks for the simple and yummy meal!"
"Thank you so much for this delicious, healthy recipe. The instructions were so simple to follow and I felt great knowing that there was no refined sugar or junk in the cake. Made it for my son's 1st! We keep reusing the recipe to make cupcakes. Lovely. Thank you so much!"

You are important to me. I'd love to connect! Send me an email to tell me more about yourself or to ask a question. Or, message me on Facebook, Twitter or Instagram. I'd love to hear from you!
Save