Julia's Ladybug Birthday Party
We recently celebrated Julia's second birthday.  This year has flown by, and it is amazing to see how much Julia is changing and learning every day!  I chose a ladybug theme for the party, and it turned out to be a really fun theme to work with.  Julia now loves ladybugs even more than she did before, and she's still carrying around her ladybug balloon from the party!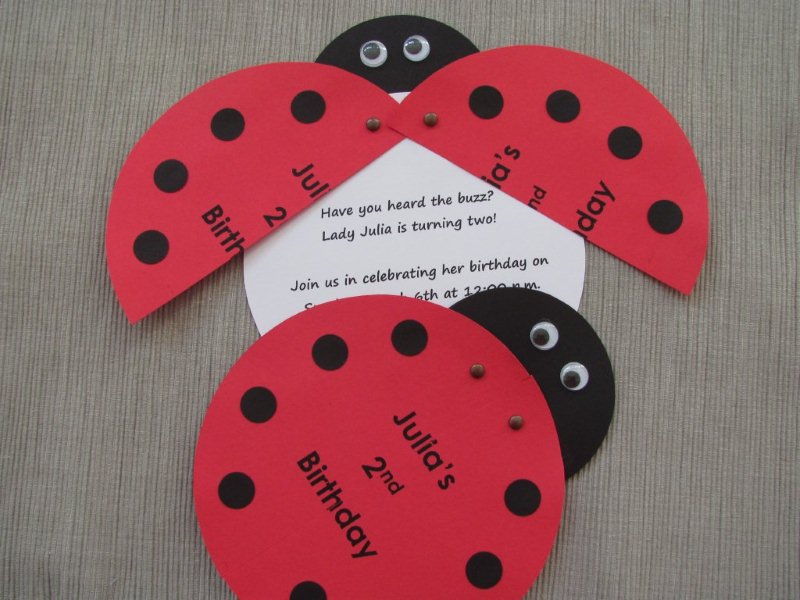 My sister, Lisa, and I made these adorable invitations for the party.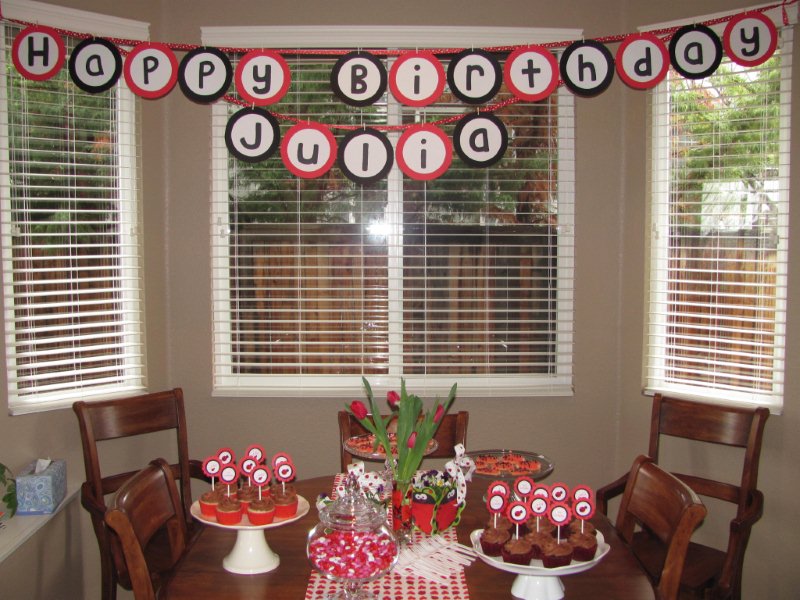 I made a Happy Birthday banner to hang above the dessert table.  For table decorations, we used red tulips, ladybug and flower centerpieces, Valentine M & M's in a glass candy jar, and a cute ladybug table runner that my mom made.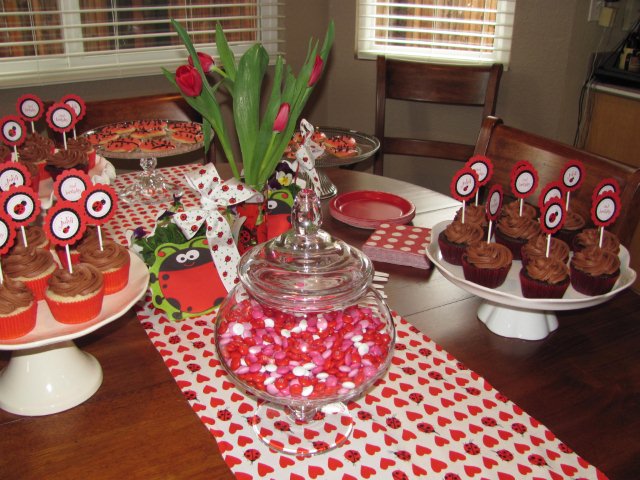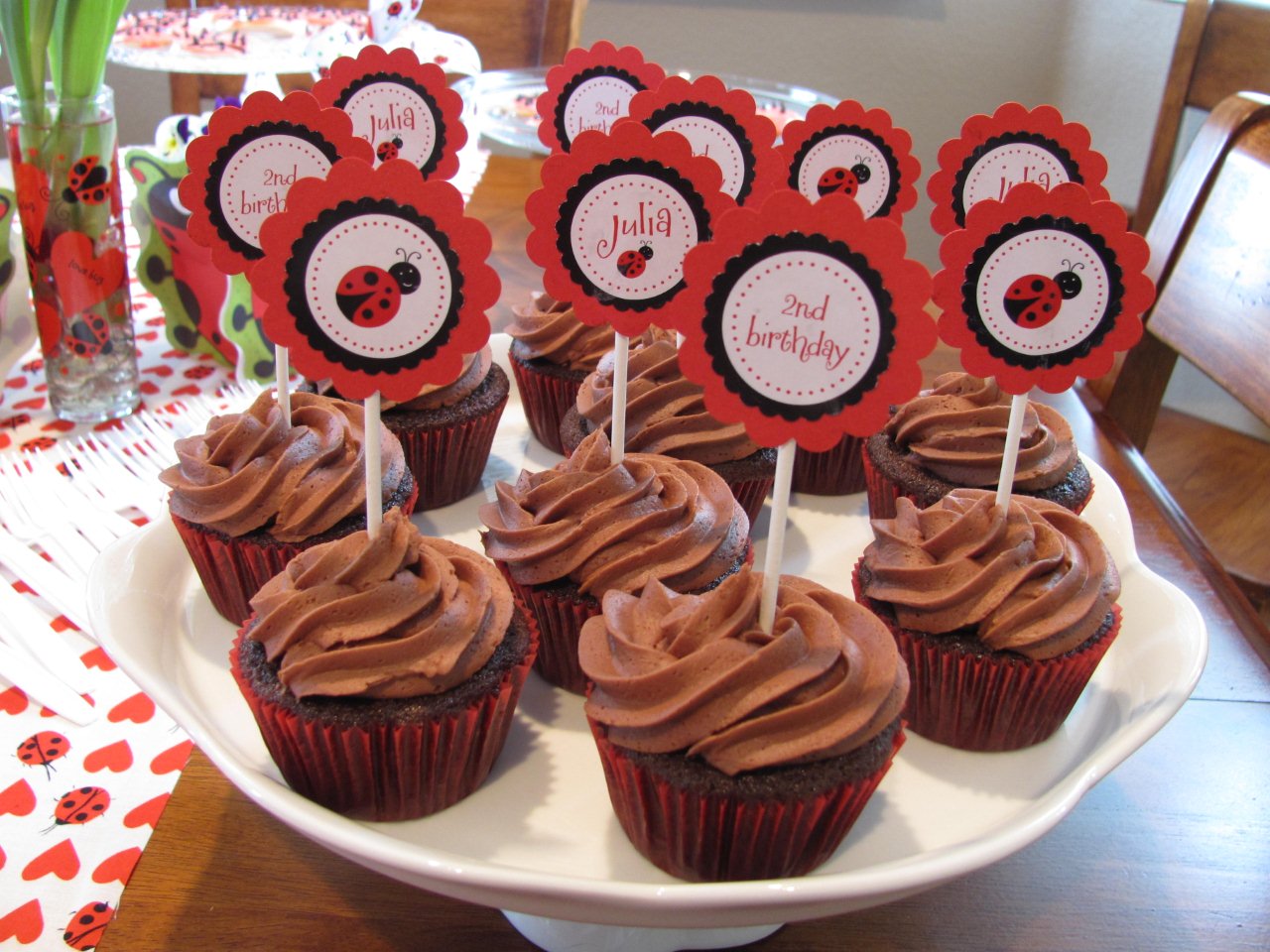 I made chocolate and white cupcakes for the party.  Lisa ordered the cupcake toppers.  I loved how cute they turned out!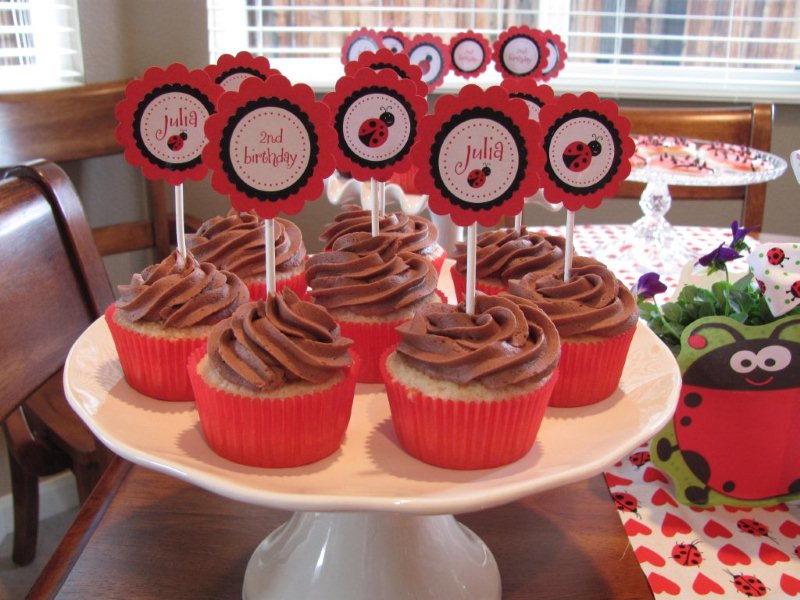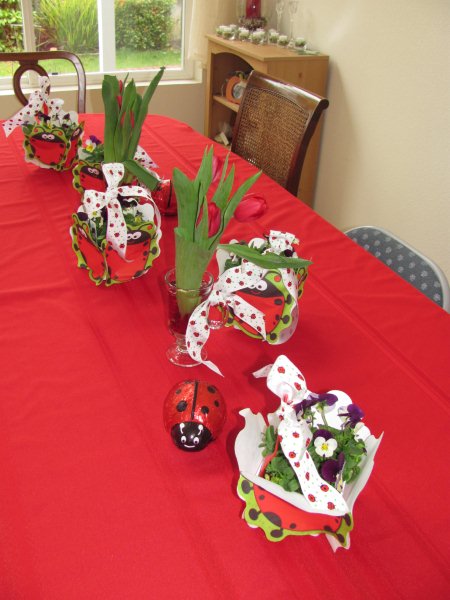 My mom made the table decorations for me.  She made the ladybug flower centerpieces, which were such a creative way to incorporate the party theme.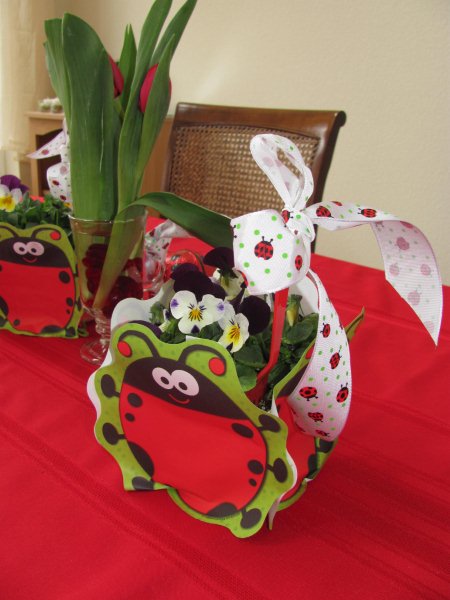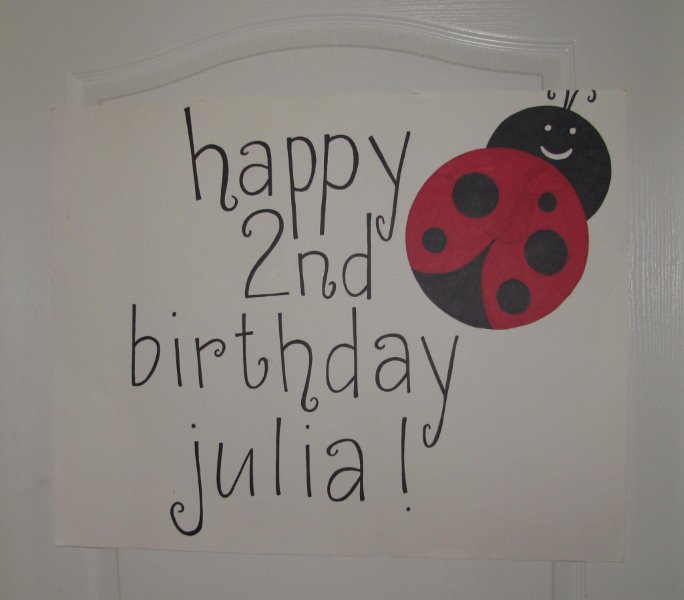 Lisa made Julia a ladybug birthday sign.  As you can tell, I have a wonderful family who helped out so much in the planning and preparations for the party!
For lunch, I kept it really simple and easy.  We ordered pizzas, which was the best idea ever- it allowed me to spend more time enjoying Julia's birthday with her, rather than cooking in the kitchen all day.  Brad made green salads to go with the pizza, and my mom made these pretty fruit skewers.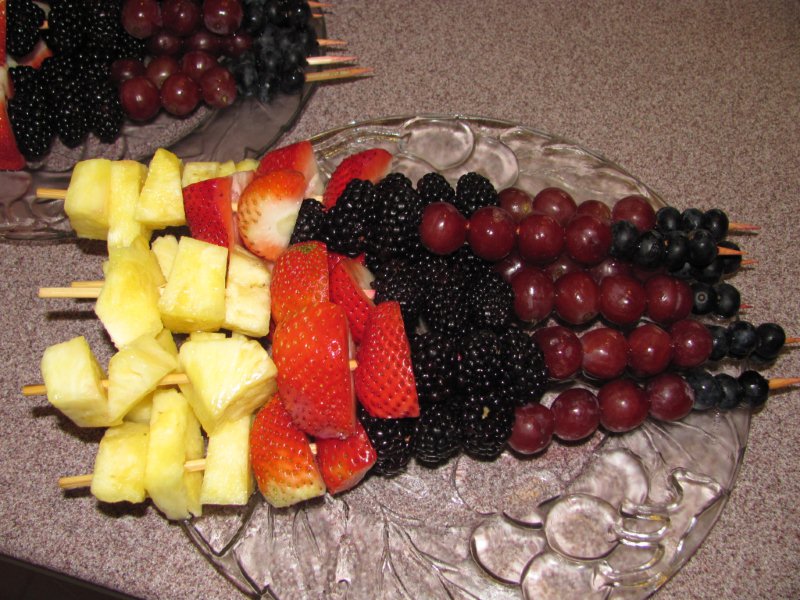 We had a wonderful time celebrating with our family and friends.  Thank you so much to everyone who helped to make Julia's 2nd birthday a special one!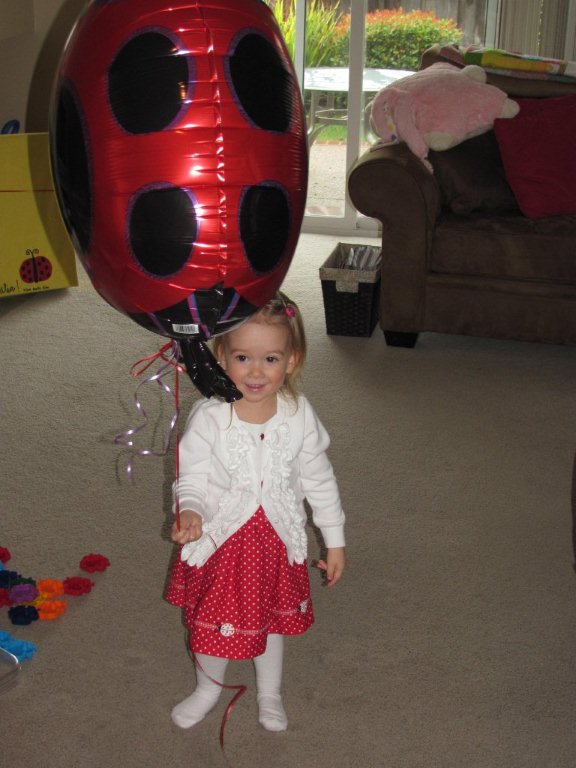 Happy Birthday, Julia!  We love you!
Sources:
The invitations were inspired by these.
We ordered the cupcake toppers from Good Gravy Handcrafted Designs.
The Happy Birthday banner was inspired by Annie's Eats.
Cupcakes and some of the other decoration ideas were inspired by Glorious Treats.
This site contains affiliate links. If you make a purchase through these links, I may receive a small commission, at no extra cost to you. Thank you for supporting Kristine's Kitchen!