Asian Turkey Meatballs with Lime Sesame Dipping Sauce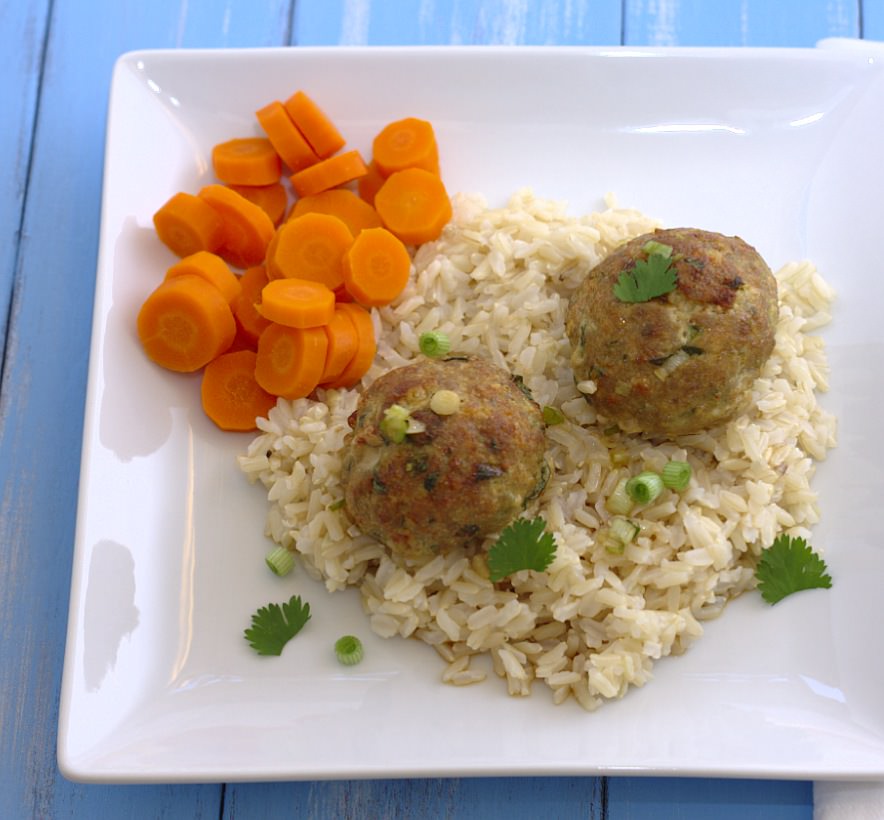 Sometimes I shy away from making meatballs because I worry that it will take too much time out of an already busy day. Whenever I actually make them, though, I realize that they don't take much time at all, especially if you bake them rather than cooking them in a skillet. I've found that cooking meatballs on the stove is a messy effort, and I usually end up with some of them sticking to the pan and breaking apart. When I just pop them in the oven, they still brown up nicely and I'm left with much less mess. So now when a recipe calls for browning meatballs on the stove, I skip that step and cook them in the oven (unless of course there is a really awesome reason for browning in a skillet, like when you're going to make a delicious pasta sauce from the browned bits and pan drippings).
Here we have a recipe for meatballs that are not only very tasty, but easy enough that I would make them on a weeknight. They are made with ground turkey, so you can feel good about serving them to your family. I like to turn these into a healthy, balanced meal by serving them with some brown rice and steamed fresh vegetables. A lime sesame sauce is drizzled over the top of the meatballs and rice, adding another pop of flavor. Meatballs with an Asian flair? Yes, please!
Asian Turkey Meatballs with Lime Sesame Dipping Sauce
Makes 12 meatballs (about 4 servings)
Ingredients:
For the meatballs:
1 1/4 pounds lean ground turkey
1/4 cup panko crumbs
1 egg
1 tbsp. ginger, minced
1 clove garlic, minced
1/2 tsp. salt
1/4 cup chopped fresh cilantro
3 scallions, chopped
1 tbsp. low sodium soy sauce
2 tsp. sesame oil
For the sauce:
4 tbsp. low sodium soy sauce
2 tsp. sesame oil
2 tbsp. fresh lime juice
2 tbsp. water
1 tbsp. chopped fresh scallion
Directions:
Preheat oven to 500 degrees F.
To make the meatballs, place all of the meatball ingredients in a large bowl, mixing with your hands until well combined. Shape about 1/4 cup meat mixture into a ball, and transfer to a baking dish. Repeat with remaining mixture. Bake until cooked through, about 15 minutes.
To make the dipping sauce, whisk together soy sauce, sesame oil, lime juice, and water in a small bowl. Add chopped scallions.
Serve meatballs over rice with a drizzle of the lime sesame sauce on top.
Source: The Culinary Couple, adapted from Skinnytaste.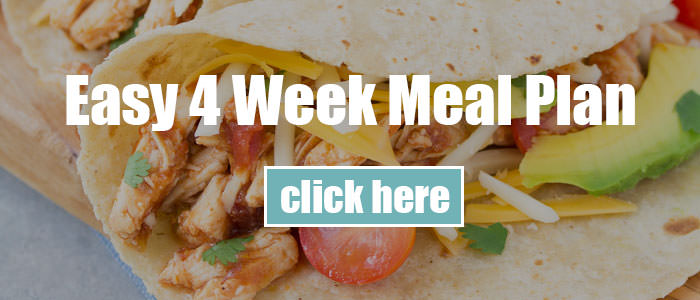 This site contains affiliate links. If you make a purchase through these links, I may receive a small commission, at no extra cost to you. Thank you for supporting Kristine's Kitchen!