Banana Bread with Brown Butter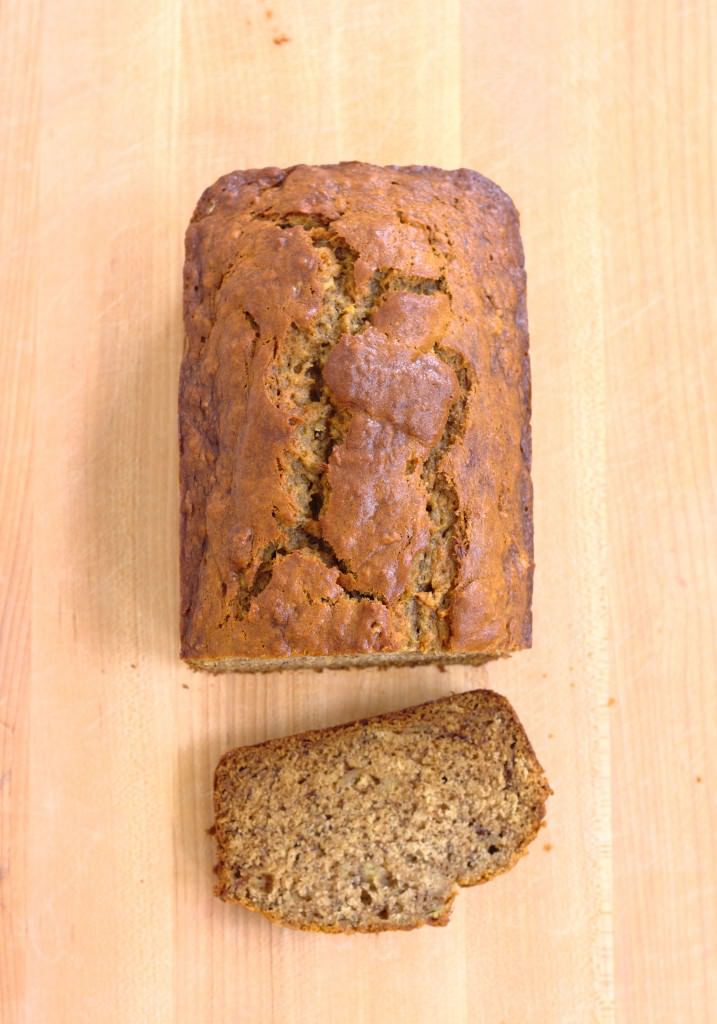 It's been a while since I've made a loaf of banana bread. I've been on a big muffin kick lately, so whenever I found myself with a few over-ripe bananas, I baked them into muffins. This week, I decided to try a new banana bread recipe with my ripe bananas, and I cannot say enough about how much I love this bread. It is moist and has just the right amount of banana flavor. Cinnamon, nutmeg, and cloves add some warm spice, and then there is the brown butter. Oh yum.
From now on, when I want to bake up a loaf of banana bread, I will turn to this recipe. (Unless I'm in the mood for chocolate banana bread, in which case I will be making this.) Did I mention that this bread is quickly mixed up by hand in only one bowl? Yeah, that's just one more reason why this recipe is the greatest.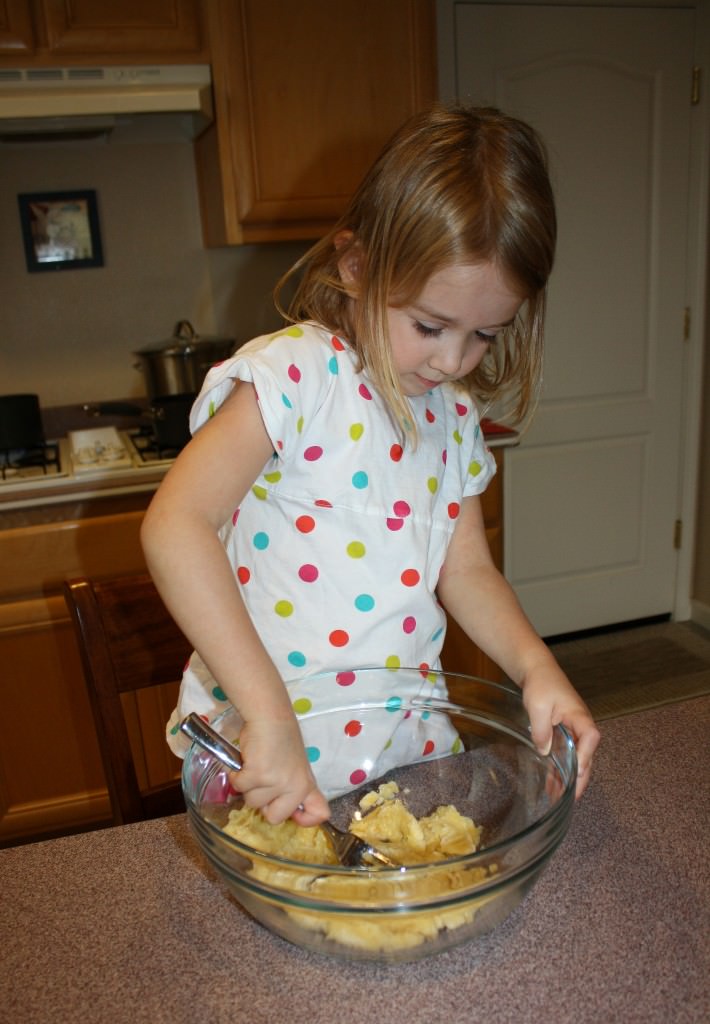 The final reason why this recipe is the best? It's a perfect baking project to do when you have a little helper in the kitchen. Mashing the banana, scooping and leveling the flour, stirring it all together… all perfect jobs for little hands. 🙂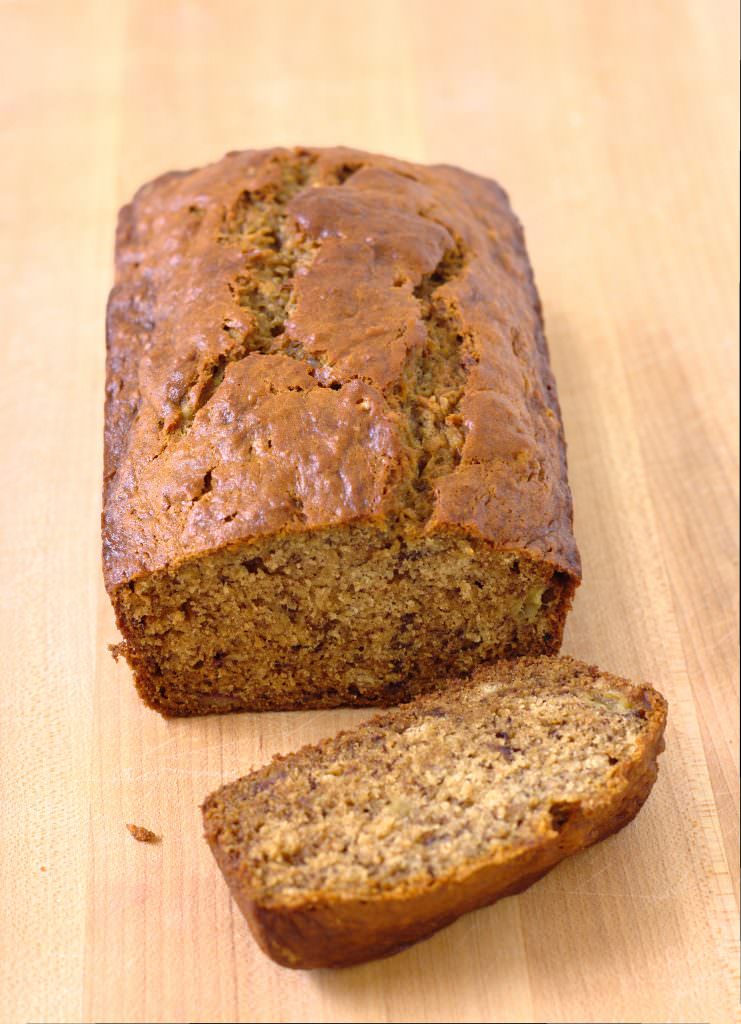 Banana Bread with Brown Butter
Makes one 4×8-inch loaf
Ingredients:
1/3 cup unsalted butter
3 to 4 ripe bananas
¾ cup light brown sugar
1 egg, lightly beaten
1 tsp. vanilla extract
1 tsp. cinnamon
¼ tsp. nutmeg
Pinch of ground cloves
1 tsp. baking soda
½ tsp. salt
1 ½ cups all-purpose flour
Directions:
Preheat oven to 350 degrees F. Butter a 4 x 8-inch loaf pan and set aside.
In a small saucepan set over medium-low heat, melt the butter. Once it has melted, continue to cook, stirring constantly with a rubber spatula, until it begins to brown. You will see small brown flecks in the butter and will notice a slightly nutty aroma. Be very careful that the butter doesn't burn. Remove from the heat to cool slightly.
Mash the bananas in a large bowl. Pour the brown butter over the mashed bananas and stir with a wooden spoon to combine. Mix in the brown sugar, egg, and vanilla, and then the spices. Sprinkle the baking soda and salt over the mixture and mix in. Add the flour to the bowl and stir until just combined.
Pour the batter into the prepared baking pan. Bake for 45 minutes to one hour, or until a toothpick inserted in the center comes out with a few moist crumbs attached. Cool on a wire rack for about 15 minutes, then remove from the pan and cool completely on rack before serving. To store, wrap tightly with plastic wrap and store at room temperature.
Source: Adapted from Smitten Kitchen.
This site contains affiliate links. If you make a purchase through these links, I may receive a small commission, at no extra cost to you. Thank you for supporting Kristine's Kitchen!