Very Berry Fruit Salad
Everyone will love this easy and healthy recipe for Very Berry Fruit Salad with light honey lime dressing!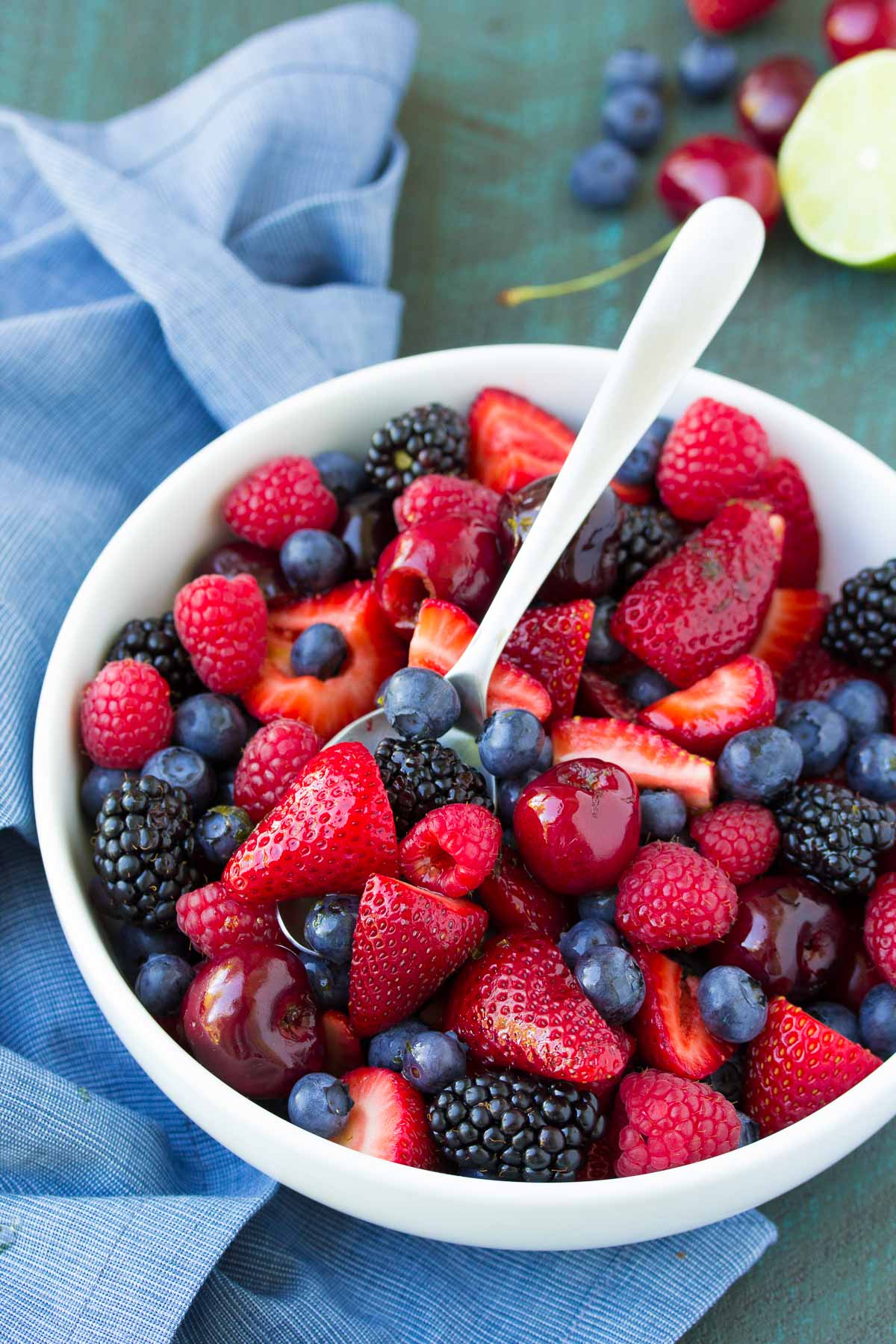 How was your weekend? Ours was fun-filled with lots of outdoor time, swimming, and time spent with friends and family. The kids had a blast, and everyone was ready for a good night's sleep last night!
Our weekend was also full of good food, including this Very Berry Fruit Salad! We make fruit salad all the time, but this one is extra special. First of all, it's full of four kinds of berries, and cherries too!
Are you loving fresh fruit as much as we are right now? If it's summer where you live, then I'm sure you can relate to my dilemma of wanting to buy every kind of fresh fruit whenever I head to the grocery store or farmers' market. Luckily I have three little ones to help me eat it all! Ever since I bought some cherries at the store last week, Julia asks me multiple times a day if she can have some for a snack. And all three would eat berries all day if I'd let them! My kids are all pretty much eating their weight in fruit these days. 😉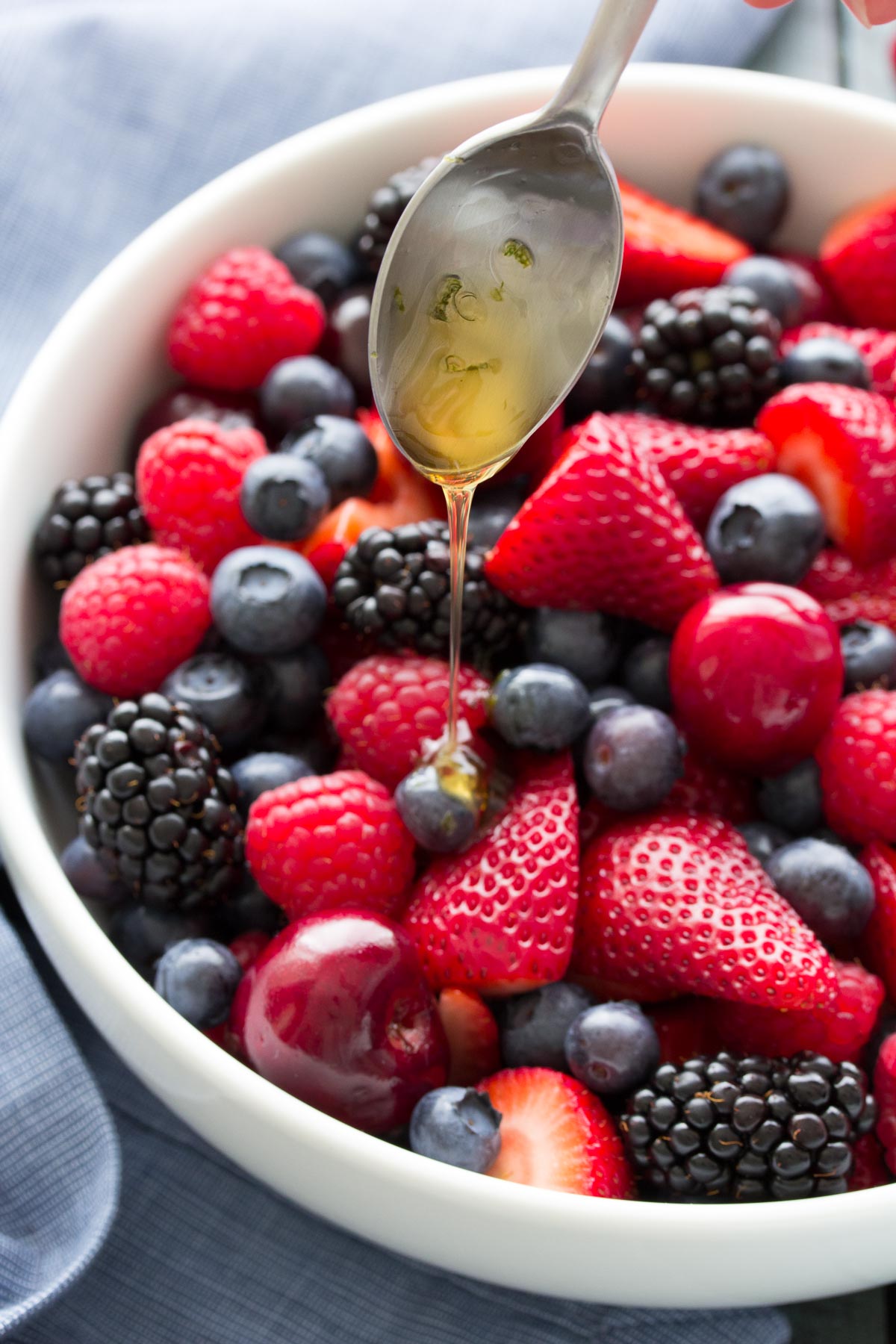 All of the sweet fresh fruit in this salad is dressed up with a honey lime dressing. I kept the dressing light as our berries were super sweet already. Even so, this fruit salad can easily pass for dessert as well as a healthy side dish.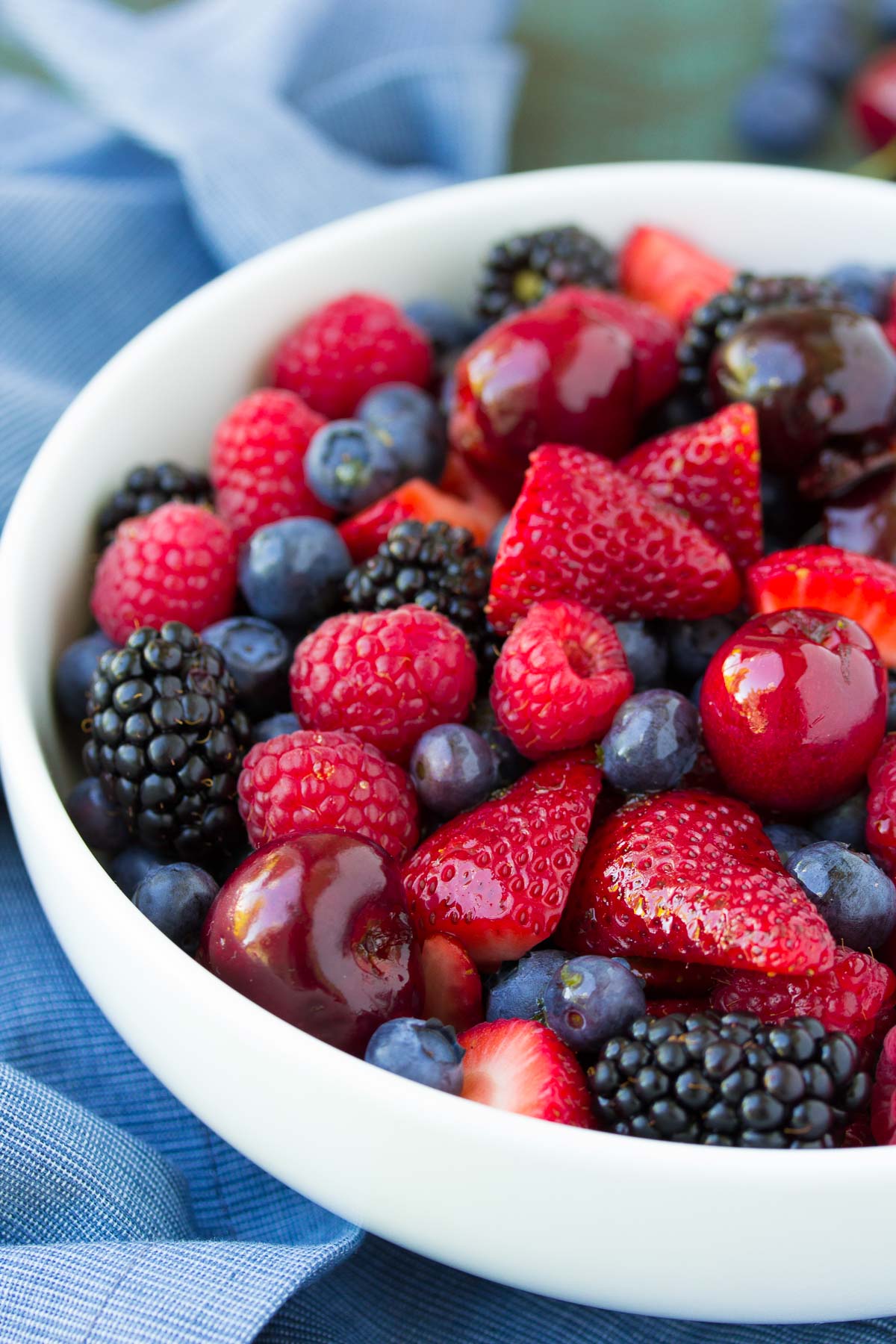 Fruit salad is a staple side dish at all of my family's gatherings, no matter the time of year. Everyone, especially the kids, love it. It's healthy. It's easy to make. And I can't think of a meal that wouldn't be better with a little fruit salad on the side.
Most of the time, simple is best, and that is certainly true of this Very Berry Fruit Salad. Fresh fruit, lime, and honey. That's it. And it is delicious. The leftovers (if there are any) are irresistible as a topping for waffles, pancakes, or oatmeal in the morning.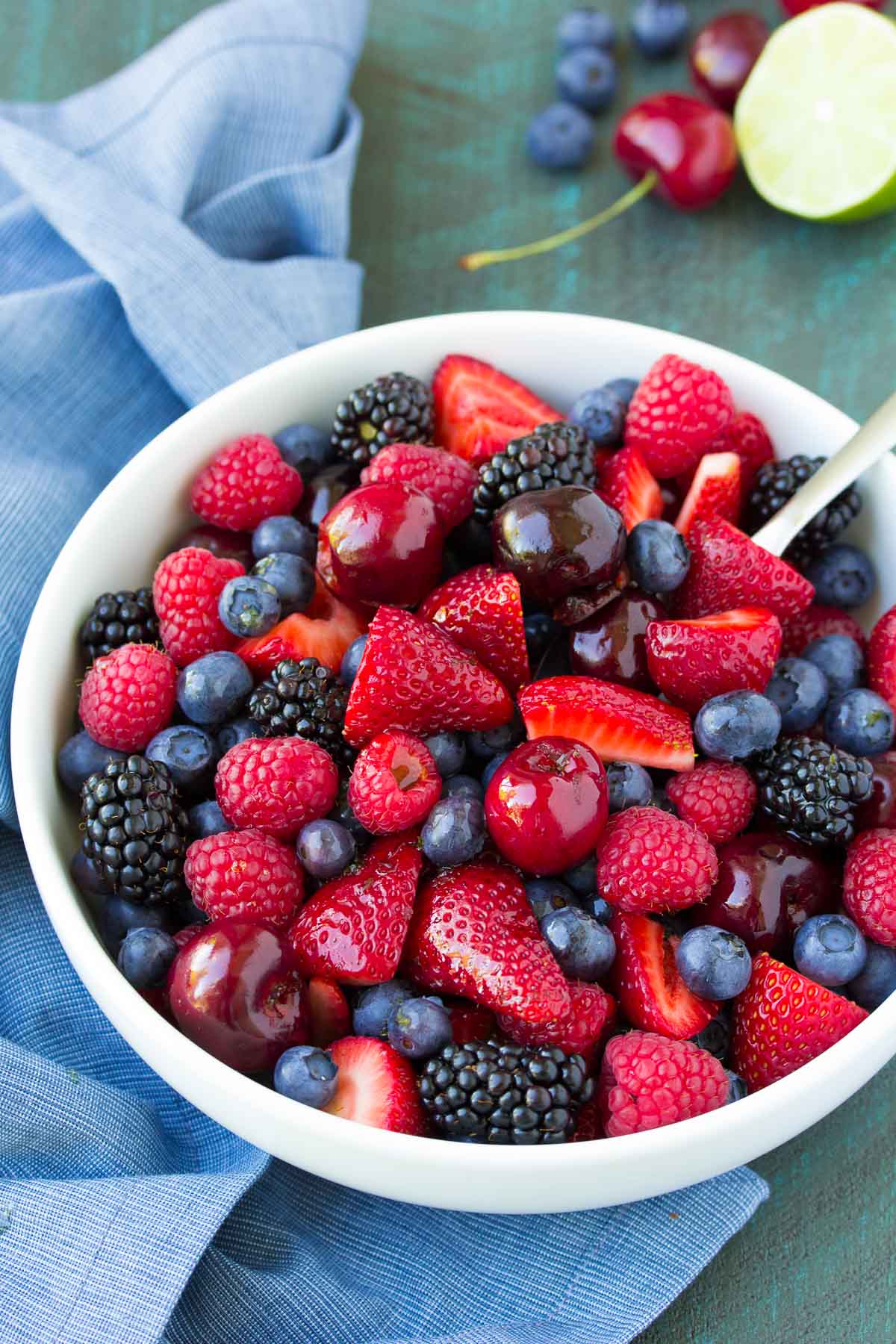 I bet you'll also love these produce-filled summer salads:
Very Berry Fruit Salad
Everyone will love this easy and healthy recipe for Very Berry Fruit Salad with light honey lime dressing!
Ingredients
1 pound fresh strawberries
8 ounces fresh blueberries
4 ounces fresh raspberries
4 ounces fresh blackberries
2 cups fresh cherries, pitted
zest of 1 small lime
1 tablespoon lime juice
1 tablespoon honey
Directions
Wash and gently dry berries and cherries; place in a large bowl.
In a small bowl, whisk together lime zest, lime juice, and honey. Pour over fruit and toss gently to combine.
Refrigerate until ready to serve. Fruit salad is best served the day it is made but will still be good on the second day.
This Very Berry Fruit Salad is our favorite because:
the honey lime dressing brings out the sweetness of the berries.
we can customize it based on what fruit we have on hand.
it's a healthy side dish or dessert that both kids and adults love!
Save
Save
Save
This site contains affiliate links. If you make a purchase through these links, I may receive a small commission, at no extra cost to you. Thank you for supporting Kristine's Kitchen!