Breakfast Cookies
Cookies for breakfast?  Yes!  You will love these healthy breakfast cookies, full of oats, flaxseed, maple syrup, and dried cherries!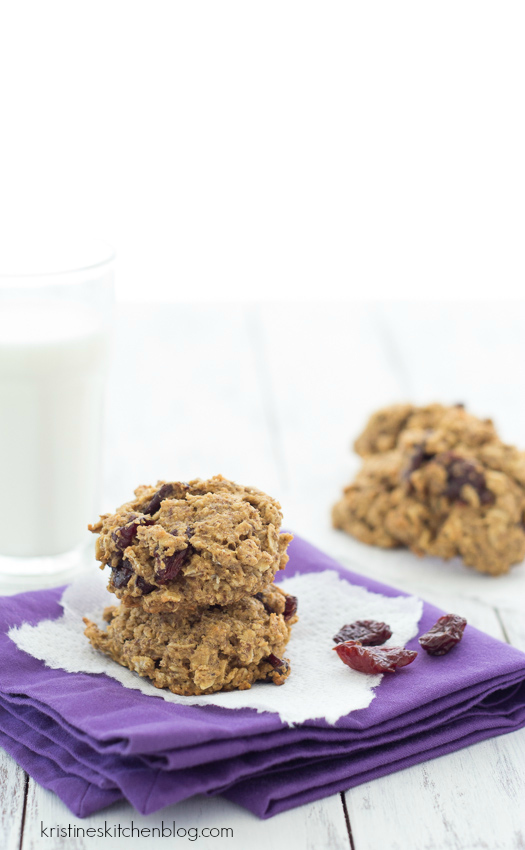 How can it be that my Julia starts Kindergarten in less than two weeks? Time is going way too fast, and it seems to be speeding up rather than slowing down.  I've been trying to ignore it for as long as possible, but back-to-school time is almost here and it's time to start getting ready.
Our morning routine is going to need a makeover, and soon! We've fully enjoyed relaxed summer nights and mornings, but need to get back to a regular bedtime and morning routine. My plan is to ease us into it the week before, helping Julia practice what she'll need to do to get ready for her school day. I'm thinking a cute little chart will help. 🙂
One of the most important things that kids need to do before heading off to school for the day is eat a good breakfast. Even this is going to take some practice, as Julia tends to not want a big meal first thing but rather prefers to graze all morning. I'm going to plan out a few healthy breakfast options to rotate throughout the week, including homemade pancakes/waffles from the freezer, hard boiled eggs, cold cereal and fruit, and smoothies (made the night before). Julia loves these homemade granola bars, too, so I'm hoping to stock the freezer with some next week.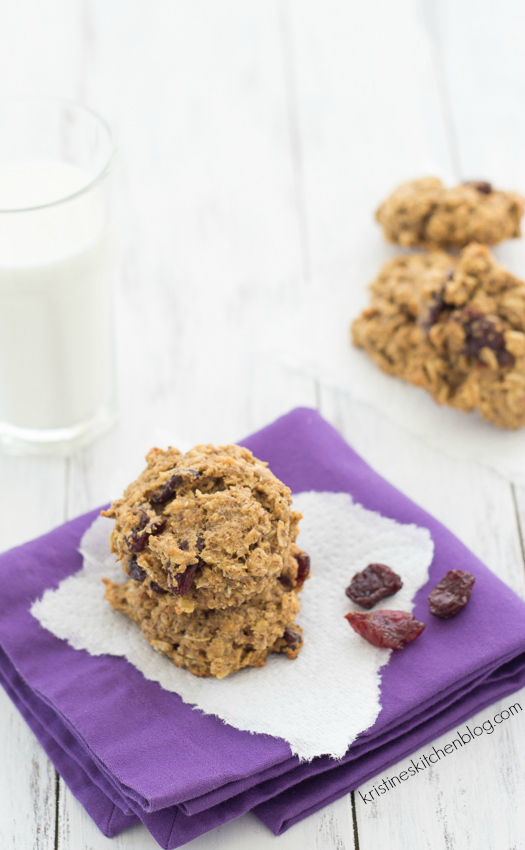 Plus these healthy breakfast cookies, of course! These cookies are full of nutritious ingredients, including oats, whole-wheat flour, and flaxseed. They are hearty and filling, and just sweet enough thanks to some maple syrup and dried cherries. Most important? The kids and I love these! Paired with a piece of fruit and some milk or a hard boiled egg, these breakfast cookies will give you (and the kids) the energy you need to make it through until morning snack time!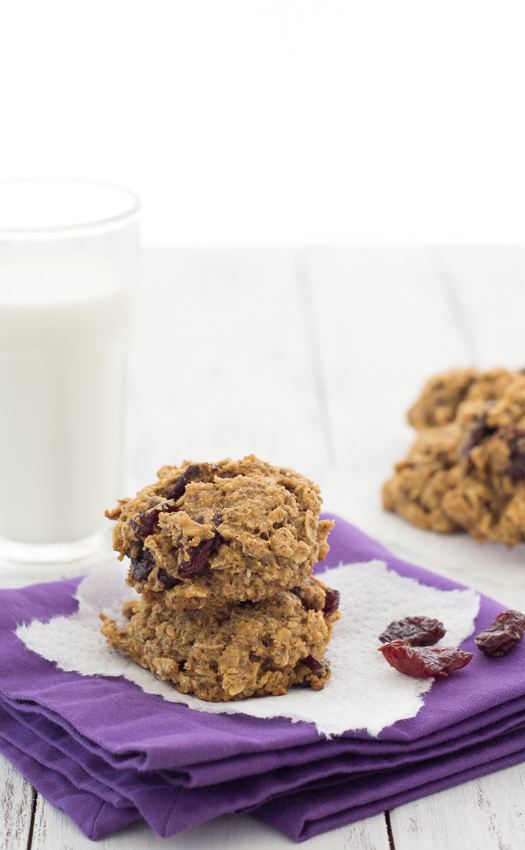 I plan to make a big batch of these breakfast cookies next week, to store in my freezer for busy mornings. They freeze wonderfully, and in a pinch can even be eaten in the car as a breakfast on the go.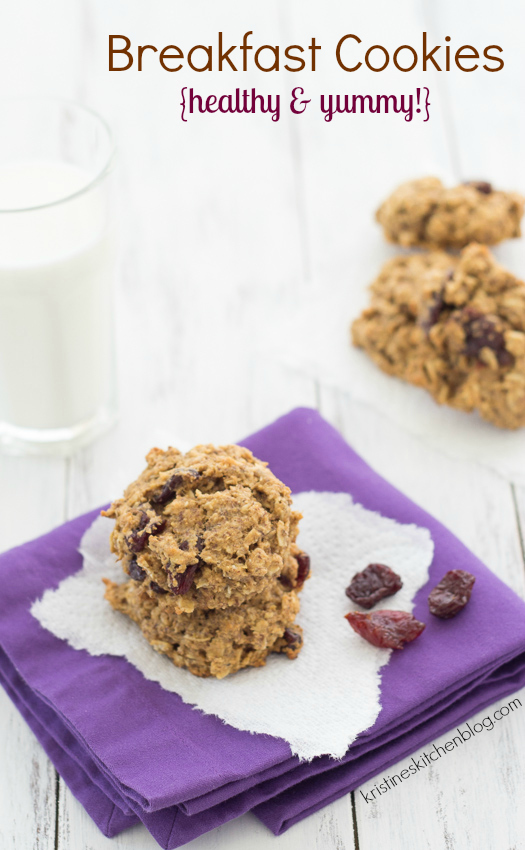 Breakfast Cookies
Cookies for breakfast? Yes! You will love these healthy breakfast cookies, full of oats, flaxseed, maple syrup, and dried cherries!
Recipe type:
Breakfast, Snack
Ingredients
2 cups old-fashioned oats
1 cup white whole-wheat flour
½ cup ground flaxseed
½ tsp. baking soda
½ tsp. salt
1 tsp. cinnamon
¼ cup unsalted butter, softened
½ cup applesauce
½ cup pure maple syrup
1 large egg
2 tsp. vanilla extract
½ cup dried cherries
½ cup nuts, optional
Directions
Preheat oven to 350 degrees F.
In a medium bowl, whisk together the oats, whole-wheat flour, flaxseed, baking soda, salt, and cinnamon.
In the bowl of a stand mixer fitted with the paddle attachment, beat the butter, applesauce, and maple syrup together until well combined. Add the egg and vanilla and beat until smooth.
Slowly add the dry ingredients into the wet and mix on low speed until just combined. Fold in the cherries and nuts, if using.
Drop dough into 2-tablespoon portions onto silpat or parchment-lined baking sheets. Use your hand to gently press down the cookies, as they will not spread during baking.
Bake for 12-15 minutes. Let cool completely before storing in an airtight container at room temperature. Breakfast cookies also freeze well, and will last up to 3 months when stored in the freezer.
Looking for more kid-friendly healthy recipes?  Visit my Healthy Bites for Kids category, full of fun and delicious ideas!
You will also love: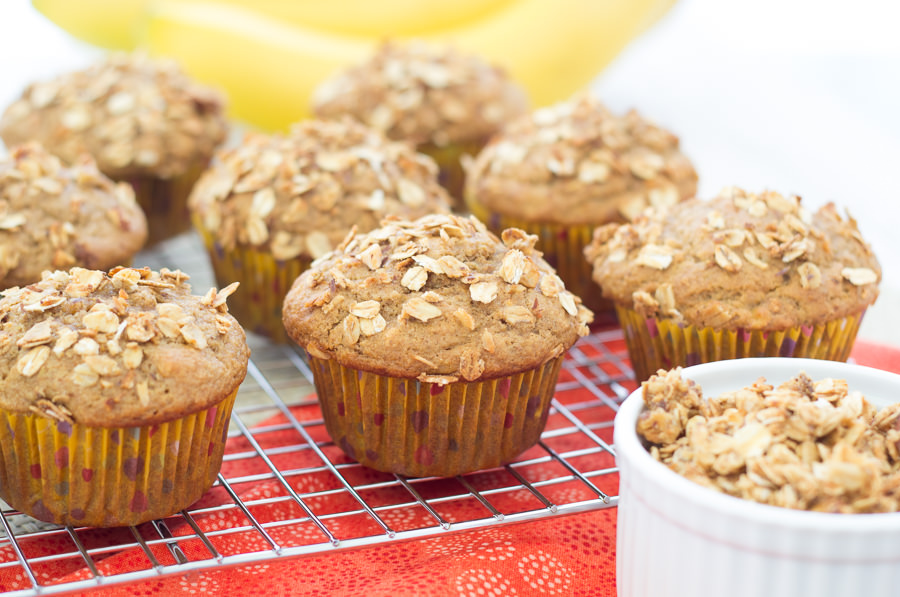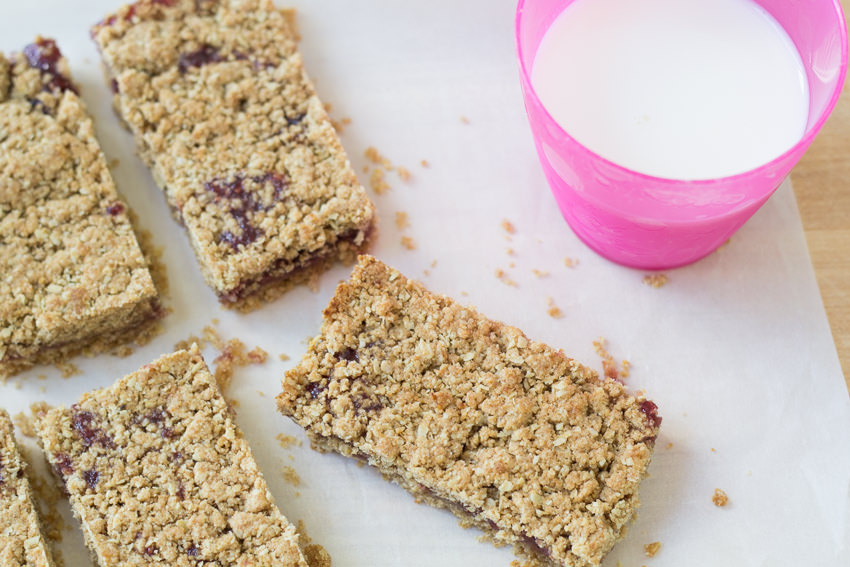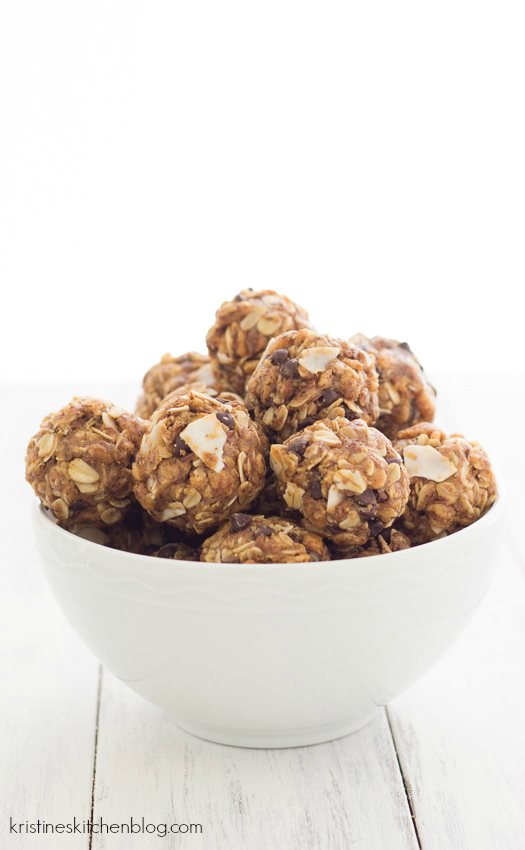 This site contains affiliate links. If you make a purchase through these links, I may receive a small commission, at no extra cost to you. Thank you for supporting Kristine's Kitchen!