Broccoli Casserole From Scratch
This broccoli casserole from scratch is filled with fresh broccoli, mushrooms, cheddar cheese, and a homemade cream sauce. A buttery, cheesy breadcrumb topping adds a crispy finishing touch to this classic dish.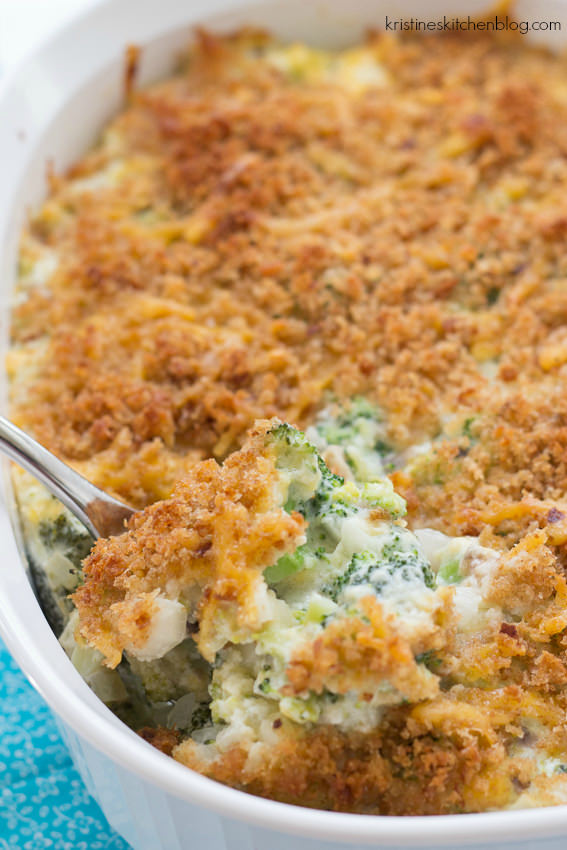 I've created a Facebook group to help us keep in touch and share healthy eating ideas! Join us here for new recipe ideas, healthy eating tips, and ideas for saving time while having fun in the kitchen!
Besides the sweet potato casserole, mashed potatoes, stuffing, and roast turkey, one dish that always graces my family's Thanksgiving table is broccoli casserole. The recipe that we've made forever includes cream of mushroom soup, mayonnaise, and a Ritz cracker topping. It's undeniably delicious, so for years I ignored the fact that the casserole was made with not-so-healthy ingredients that I usually avoid (or don't even like: mayo = ick).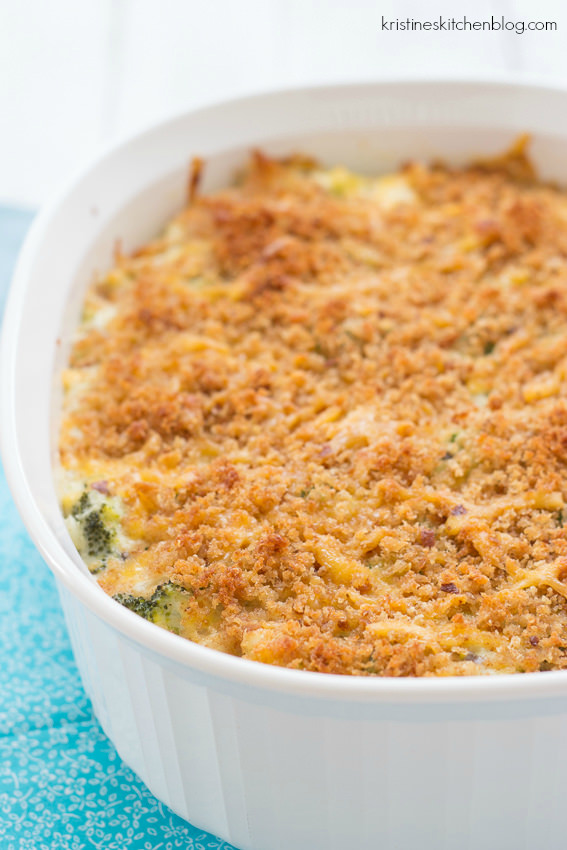 Like most moms, you are probably struggling to find the TIME to put a homemade dinner on the table for your family on busy weeknights. If you already had a plan, a grocery list, easy recipes and prep-ahead tips, you could have a REAL dinner on your table in a flash! I have been meal planning and prepping for years and now I am sharing my plan with YOU. You will save time, save money cooking at home, and eat real food.
Learn more about my Time-Saving Healthy Family Meal Plan.
Recently I got to thinking, it doesn't have to be that way. There's no reason why my broccoli casserole has to be made with canned cream of mushroom soup or mayo. I set out to create a broccoli casserole that tastes just as good as the original, but is made totally from scratch.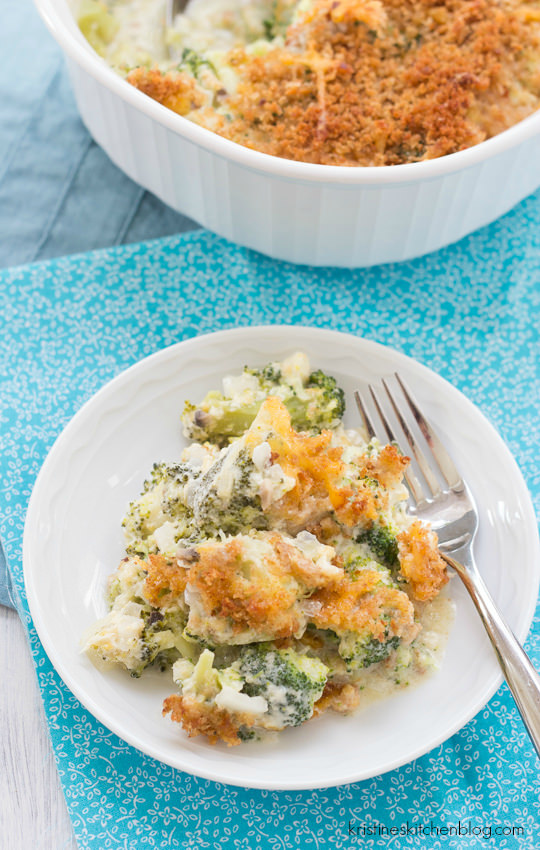 This Broccoli Casserole From Scratch is made with fresh broccoli and mushrooms. I made a homemade cream sauce, which, combined with the sauteed mushrooms is so much better than creamy soup from a can. I replaced the Ritz crackers with a buttery, cheesy, homemade whole-wheat breadcrumb topping. (You can totally use Ritz if you like, but I'm still going strong with my resolution to avoid packaged snacks). Good quality store-bought breadcrumbs can be used, if you like. If you're so inclined to go the totally homemade route, I've included easy directions for making your own breadcrumbs below.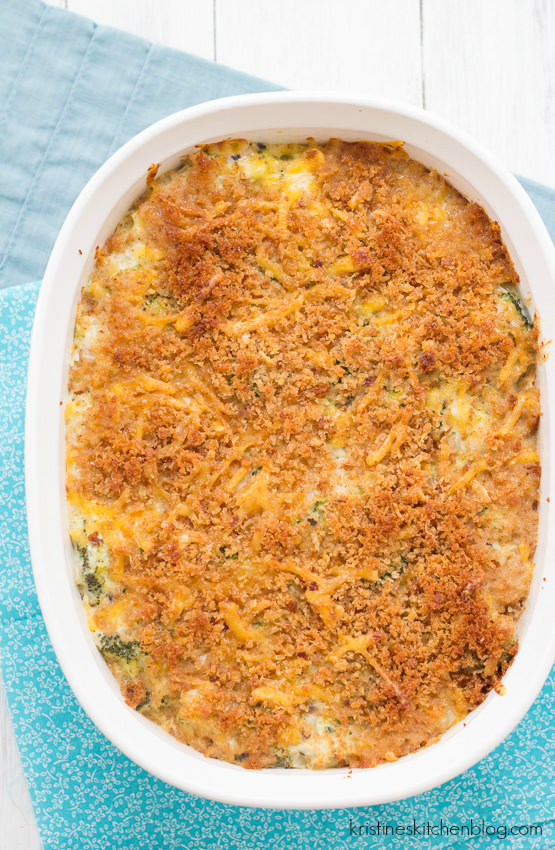 Yes, this Broccoli Casserole From Scratch takes a little more time and effort to make than the kind made with packaged ingredients. For me, it's worth it to do a little more work in the kitchen to create a dish that I can feel good about eating and sharing with my family. And of course, the taste of completely from scratch food is always best.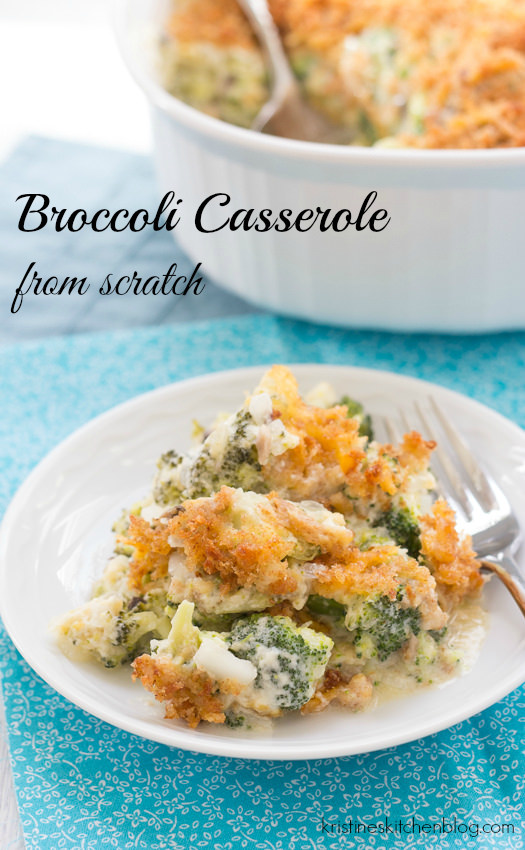 Like what you see? Be sure to follow along to never miss a recipe!
PINTEREST | FACEBOOK | INSTAGRAM | GOOGLE+ | TWITTER | EMAIL | RSS
Other reader favorite recipes that you'll LOVE:
Green Bean Casserole From Scratch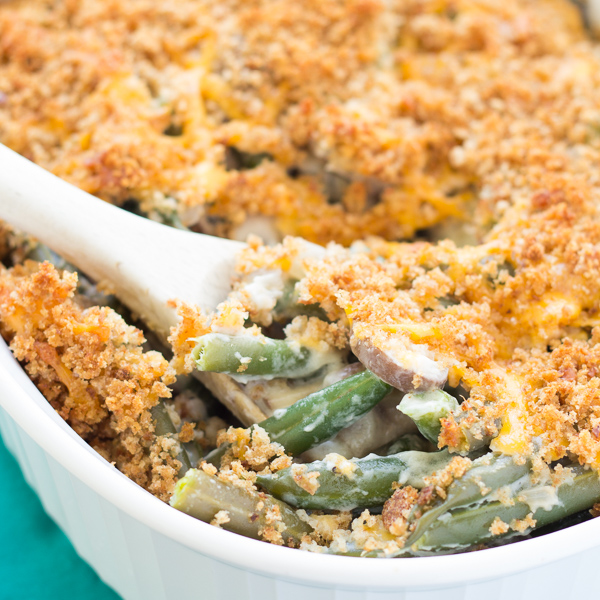 Healthy Slow Cooker Sweet Potato Casserole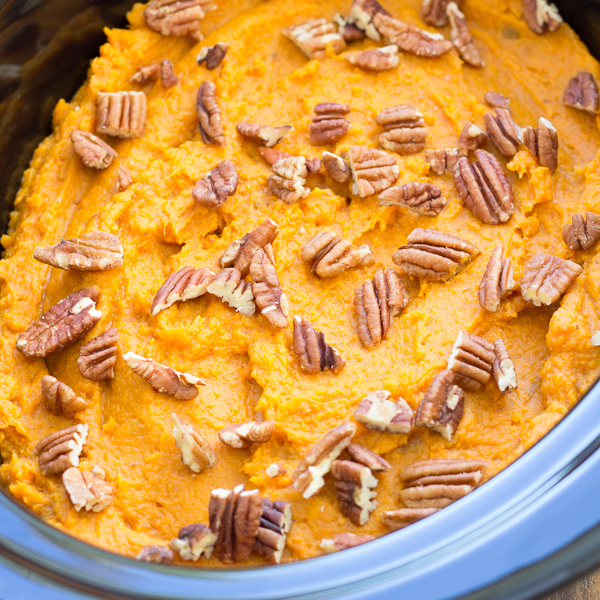 Broccoli Casserole From Scratch
Made completely from scratch, this broccoli casserole is filled with fresh broccoli, mushrooms, cheddar cheese, and a homemade cream sauce. A buttery, cheesy breadcrumb topping adds a crispy finishing touch to this classic dish.
Ingredients
2 ½ lbs. broccoli florets, cut into bite-size pieces (about 8 cups)
6 tbsp. butter, divided
1 cup finely chopped button mushrooms
¼ cup flour
1 cup milk (whole or 2% preferred)
½ cup half-n-half
½ tsp. salt
¼ tsp. freshly ground black pepper
½ cup Greek yogurt
1 cup finely chopped yellow onion
1 egg, lightly beaten
1 ½ cups grated cheddar cheese, divided
1 ¼ cups whole-wheat breadcrumbs (homemade* or store-bought), divided
Directions
Preheat oven to 350 degrees F. Lightly spray a baking dish with cooking spray.
Bring a large pot of water to a boil. Add broccoli and boil for 4 minutes. Transfer to a colander, rinse with cold water, and drain. Place broccoli in a large bowl.
Meanwhile, melt 1 tablespoon of the butter in a medium saucepan over medium-low heat. Add the mushrooms and cook until soft, about 4 minutes, stirring occasionally. Transfer mushrooms to the bowl with the broccoli.
In the same saucepan, melt 4 tablespoons of the butter over medium heat. Whisk in the flour until smooth; cook, whisking constantly, 30 seconds. Whisk in the milk and half-n-half. Bring to a low simmer and continue to whisk constantly until thickened. Remove from the heat and stir in the salt, pepper, and Greek yogurt.
Pour sauce into the bowl with the broccoli and mushrooms. Add the onion, egg, 1 cup of the cheddar cheese, and ½ cup of the breadcrumbs. Stir to combine. Transfer to the prepared baking dish.
Melt the remaining tablespoon of butter and stir into the remaining ¾ cup breadcrumbs. Stir in the remaining ½ cup cheddar. Sprinkle breadcrumb topping over the casserole.
Bake for 45 minutes, until filling is hot and bubbly. Check after 30 minutes and cover with foil if topping is browning too quickly. Let stand 10 minutes before serving.
*To make homemade breadcrumbs:
Preheat oven to 300 degrees F. In a food processor, process 4 slices whole-wheat bread until you have fine crumbs. Lay crumbs on a rimmed baking sheet and place in the preheated oven until dry and very lightly golden, about 15 minutes. Stir after 10 minutes to help crumbs brown evenly. Unused breadcrumbs can be stored in the freezer.
Source:
Kristine's Kitchen
.
This site contains affiliate links. If you make a purchase through these links, I may receive a small commission. Thank you for supporting Kristine's Kitchen!