Honey Yeast Rolls
Pillowy soft and sweetened with honey, these Honey Yeast Rolls are sure to be a family favorite.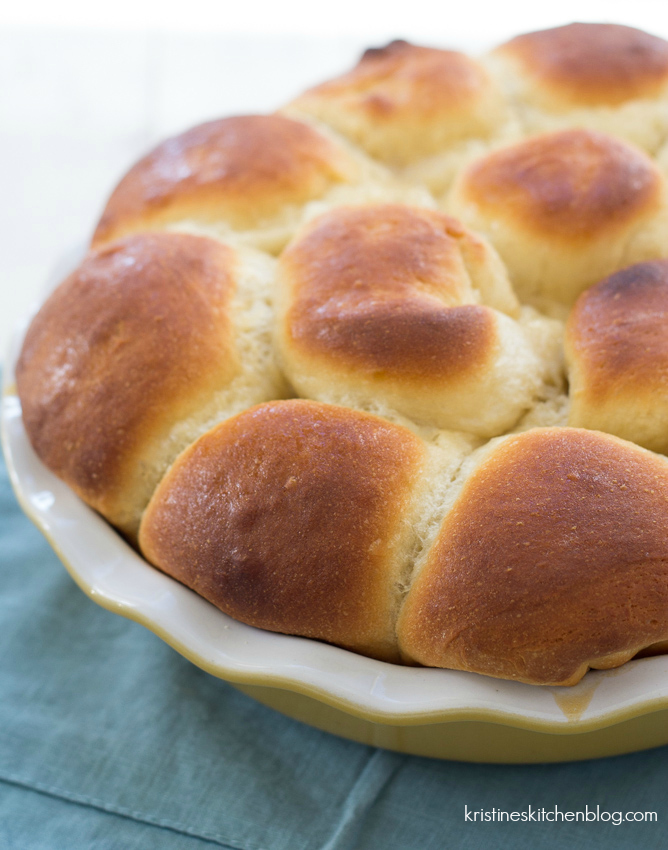 I've been making these Honey Yeast Rolls for years.  They are a tried and true favorite recipe in my family.  The rolls are soft and slightly sweet.  They are tender on the inside with just the right amount of browned "crust" on the outside.
The crust will become your favorite part!  Before baking the rolls, you brush them with melted honey butter.  When you take a bite of the browned outer edge of one of these rolls, the sweet buttery taste is downright addicting.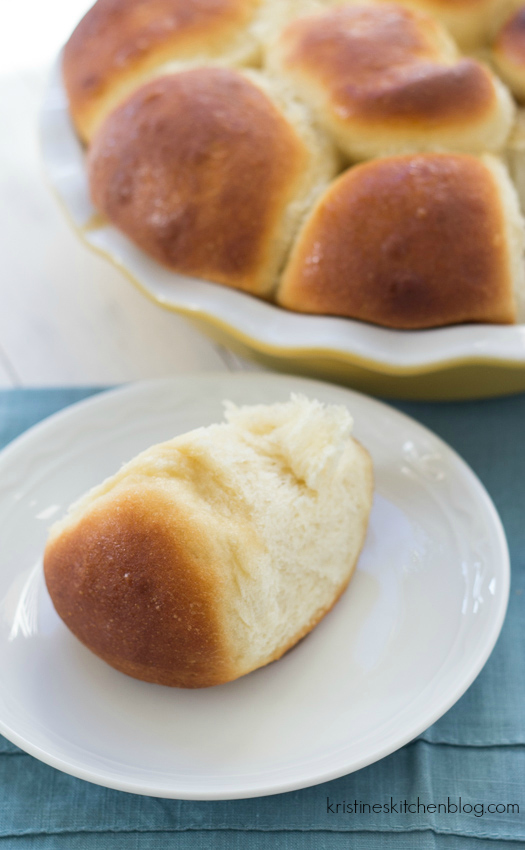 I don't want to give all the praise to the outside of these Honey Yeast Rolls.  The soft, melt-in-your-mouth interiors are pretty incredible too.
Honey Yeast Rolls are a great addition to any holiday table.  We enjoy them frequently along with our favorite soup recipes.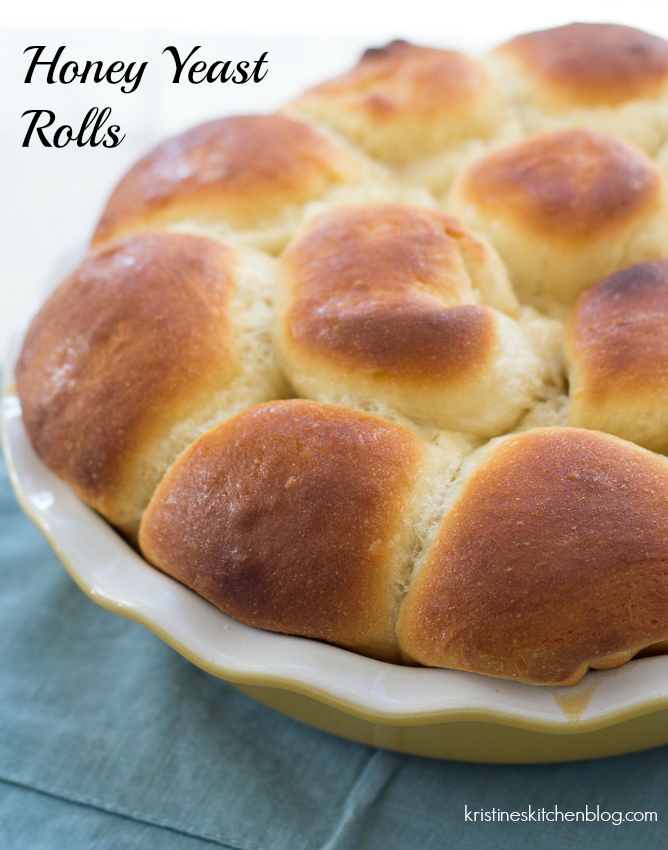 Honey Yeast Rolls
Pillowy soft and sweetened with honey, these Honey Yeast Rolls are sure to be a family favorite.
Ingredients
2¼ tsp. instant yeast
1 cup warm water (105-115˚ F)
¼ cup honey
1¼ tsp. salt
1 egg, lightly beaten
4 cups bread flour
3 tbsp. unsalted butter, cubed and softened
Cooking spray
2 tbsp. butter, melted
2 tbsp. honey
Directions
In the bowl of an electric mixer fitted with the paddle attachment, combine the yeast and warm water. Add the honey, salt, and egg and mix well. Add 3 cups of the flour and mix until the dough comes together in a sticky mass. Add in the cubes of softened butter and mix until incorporated. Switch to the dough hook and, with the mixer on low speed, incorporate the remaining 1 cup of flour. Continue kneading on low speed for about 8 minutes, until the dough is smooth and elastic.
Transfer to a lightly oiled bowl, turn once to coat, and cover with plastic wrap. Let rise in a warm, draft-free spot until doubled in bulk, about 2 hours.
Turn the dough out onto a lightly floured work surface and knead for 30 seconds. Cover with a towel and let rest for 10 minutes. Punch the dough down and divide into 12 equal sized pieces. Shape each piece into a smooth ball and place into a round, lightly greased 9- or 10-inch round baking dish, spacing evenly. Cover and let rise in a warm, draft-free spot for 20-30 minutes.
Preheat the oven to 400˚ F. Mix together the melted butter and honey, and brush the tops of the rolls with the mixture. Bake for about 20-22 minutes, or until the tops are golden brown and the rolls are baked through. Check the rolls at 13 minutes and cover with foil to prevent the tops from over-browning. Let cool slightly before serving.
Recipe adapted from A Cookie a Day (blog no longer exists).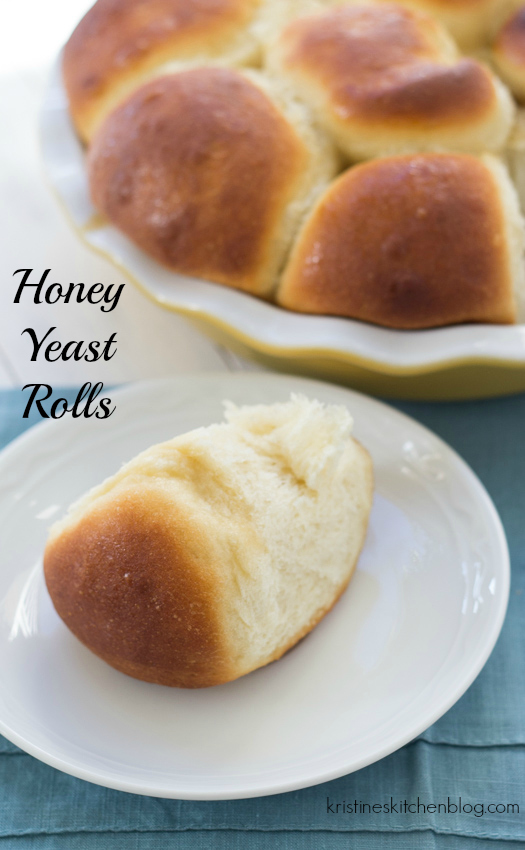 Post updated 11-23-14 with new photos, text, and an updated recipe.
This site contains affiliate links. If you make a purchase through these links, I may receive a small commission, at no extra cost to you. Thank you for supporting Kristine's Kitchen!