Oatmeal Breakfast Smoothie (My Kids' Favorite)
This healthy oatmeal breakfast smoothie is my kids' favorite breakfast. It's perfect for busy mornings before school!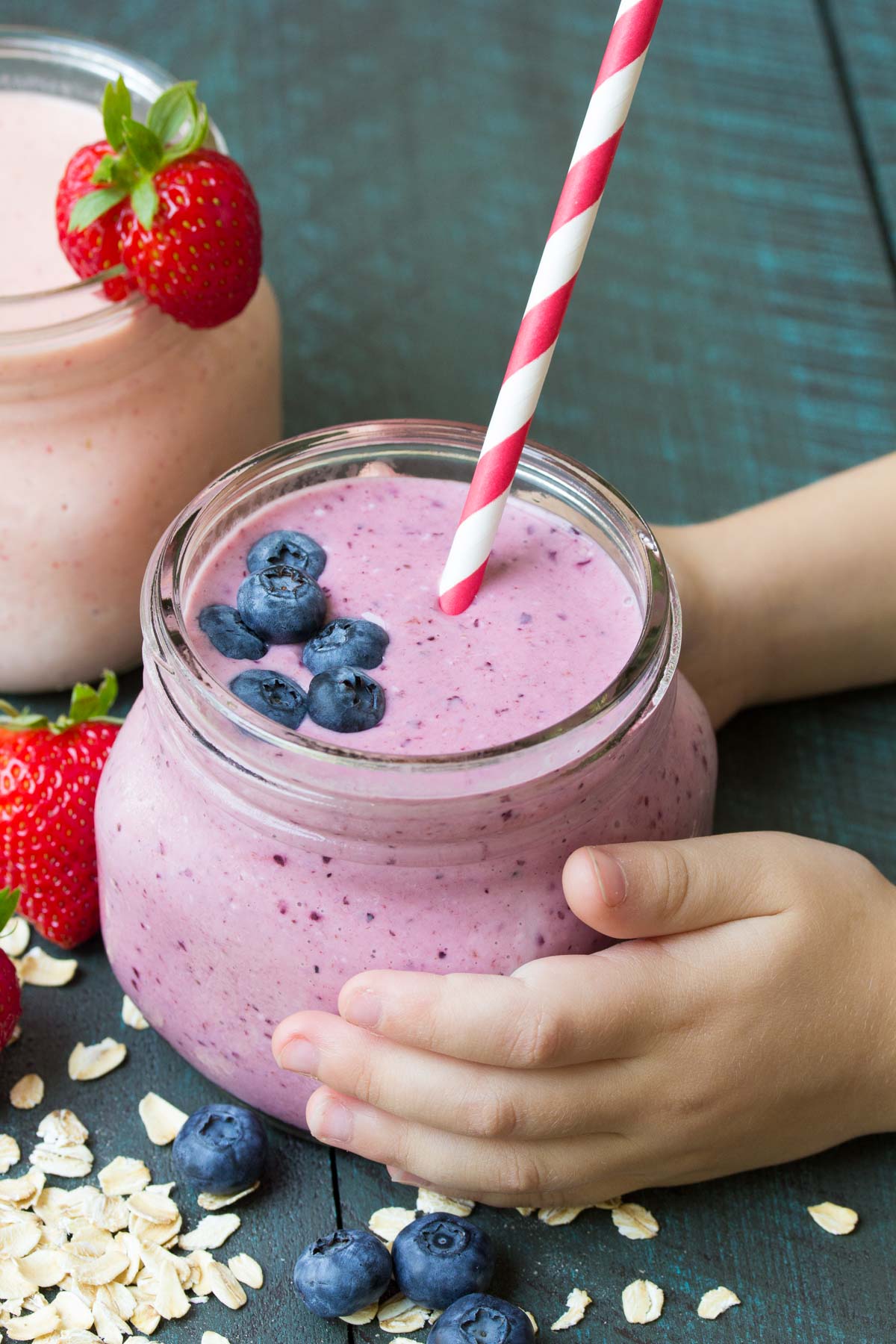 It's back to school time here! I started teaching last week, and my kids start school this week.
The past few weeks have been so busy for us! First we had a wonderful family vacation in Hawaii. When we came home, the very next day I started getting my classroom and plans ready for the new school year. The beginning of school is so crazy as a teacher and I always forget how much there is to do to get the year off to a smooth start! This year it feels even more rushed since I'll only be teaching for four weeks before I go on maternity leave.
Like most moms, you are probably struggling to find the TIME to put a homemade dinner on the table for your family on busy weeknights. If you already had a plan, a grocery list, easy recipes and prep-ahead tips, you could have a REAL dinner on your table in a flash! I have been meal planning and prepping for years and now I am sharing my plan with YOU. You will save time, save money cooking at home, and eat real food.
Learn more about my Time-Saving Healthy Family Meal Plan.
This week I have my Back to School Night, along with getting my own kids back into the school routine. We've been moving up bedtimes, buying school supplies, and now it's time to think about packing lunches and getting organized each evening to make our mornings run smoothly.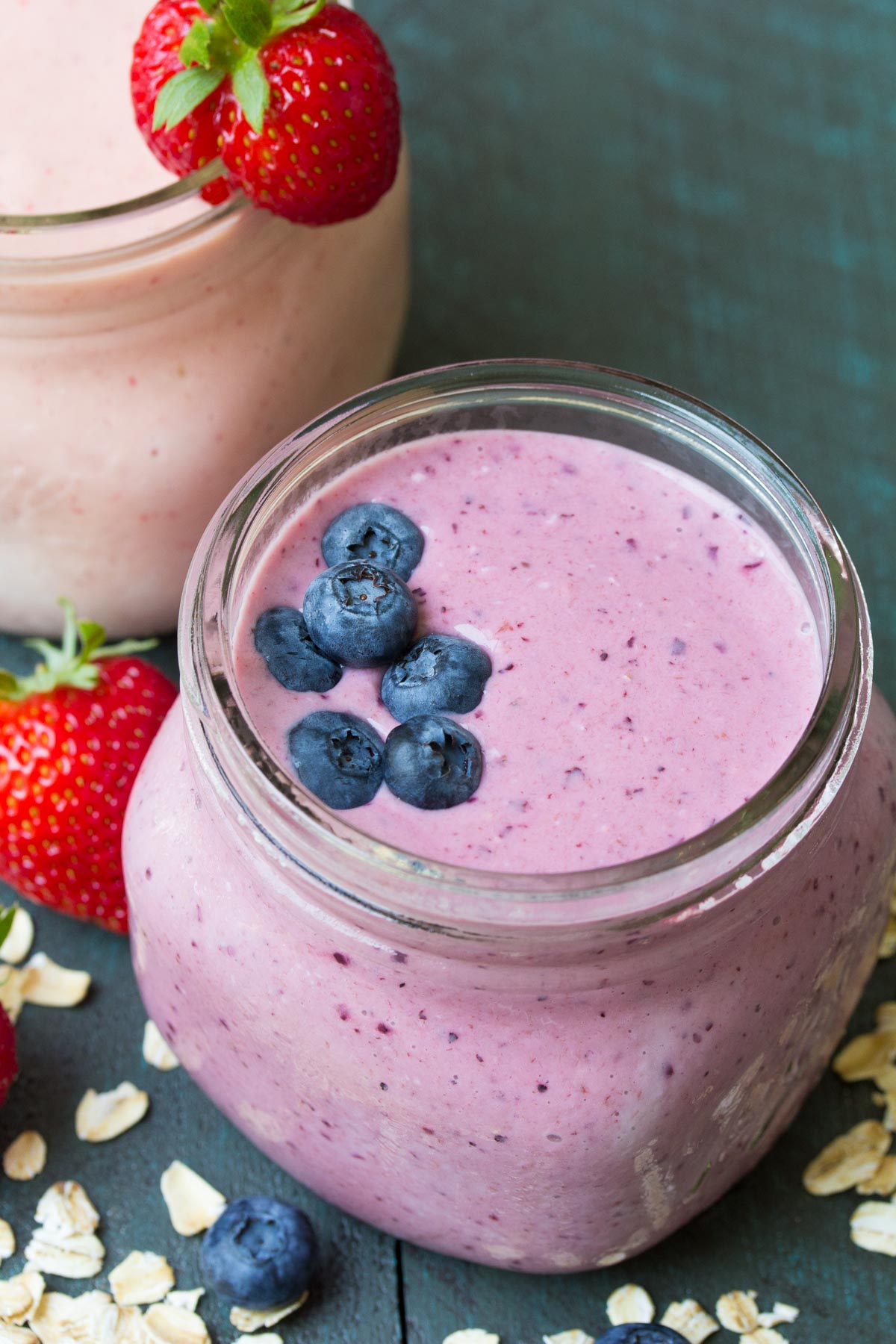 Making sure my kids eat a healthy breakfast is always a challenge on school mornings. There isn't much time to cook, and I like them to eat a balance of carbohydrates and protein to fuel them through the morning.
My kids can be picky, but I can always count on them to drink a smoothie. We love smoothies, and a quick blog search will turn up a number of our favorite smoothies. This oatmeal breakfast smoothie is a good choice for breakfast because it has a good mix of whole grains, fiber, and protein.
I like to add frozen mango to smoothies because it blends up nice and creamy. A little bit of banana adds sweetness. Sometimes I make this smoothie with frozen strawberries and other times I'll use blueberries, depending on what I have in my freezer. Julia prefers it with the strawberries and William's favorite is blueberry. But no matter which I use, they both always finish their smoothie!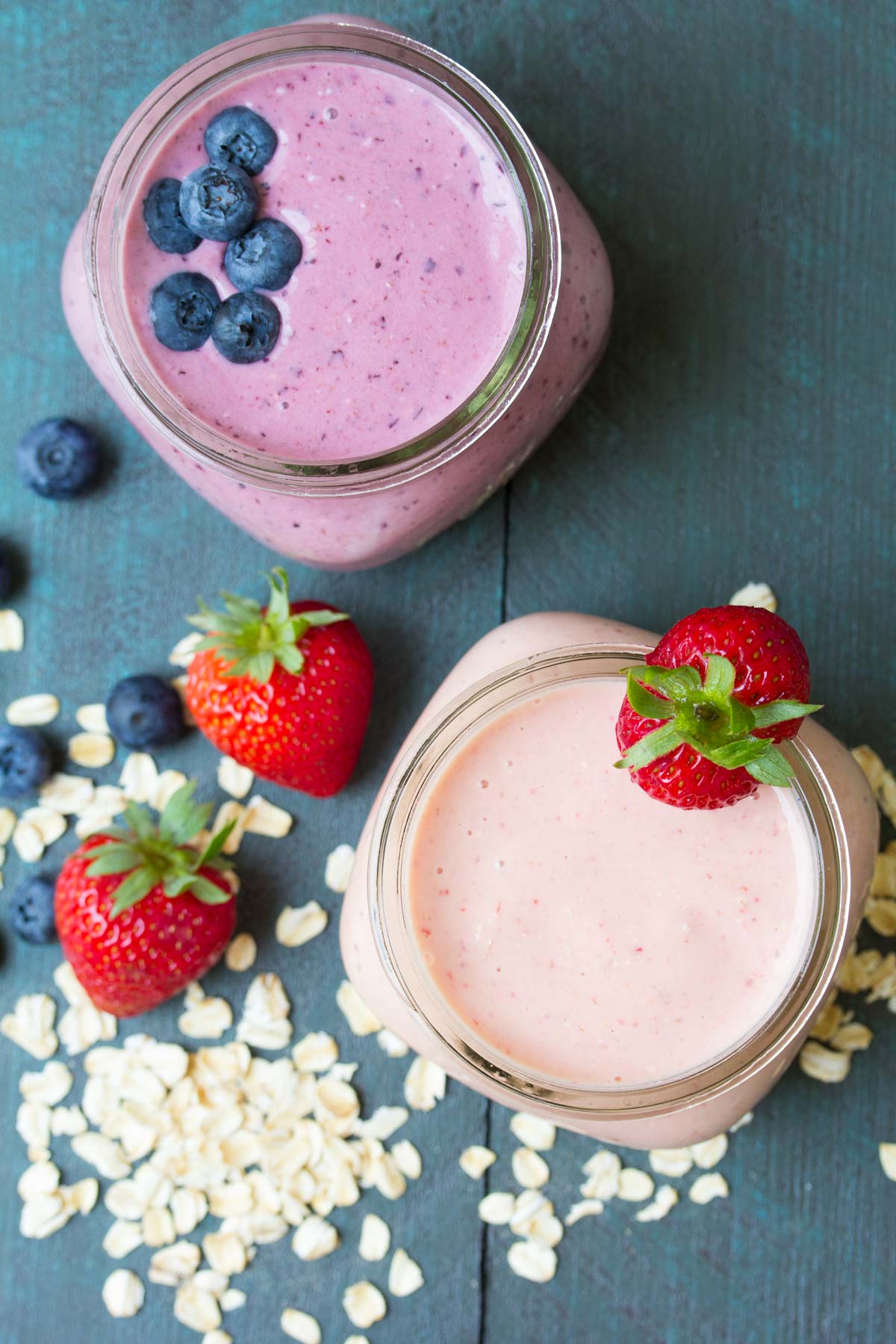 For the milk, you can use whichever kind you prefer. Most of the time we make the kids' smoothies with whole dairy milk. If I'm making this for myself, I use unsweetened almond milk.
You can make this oatmeal breakfast smoothie in any blender, but a high powered one will produce the smoothest texture when blending oats. I love my Vitamix blender!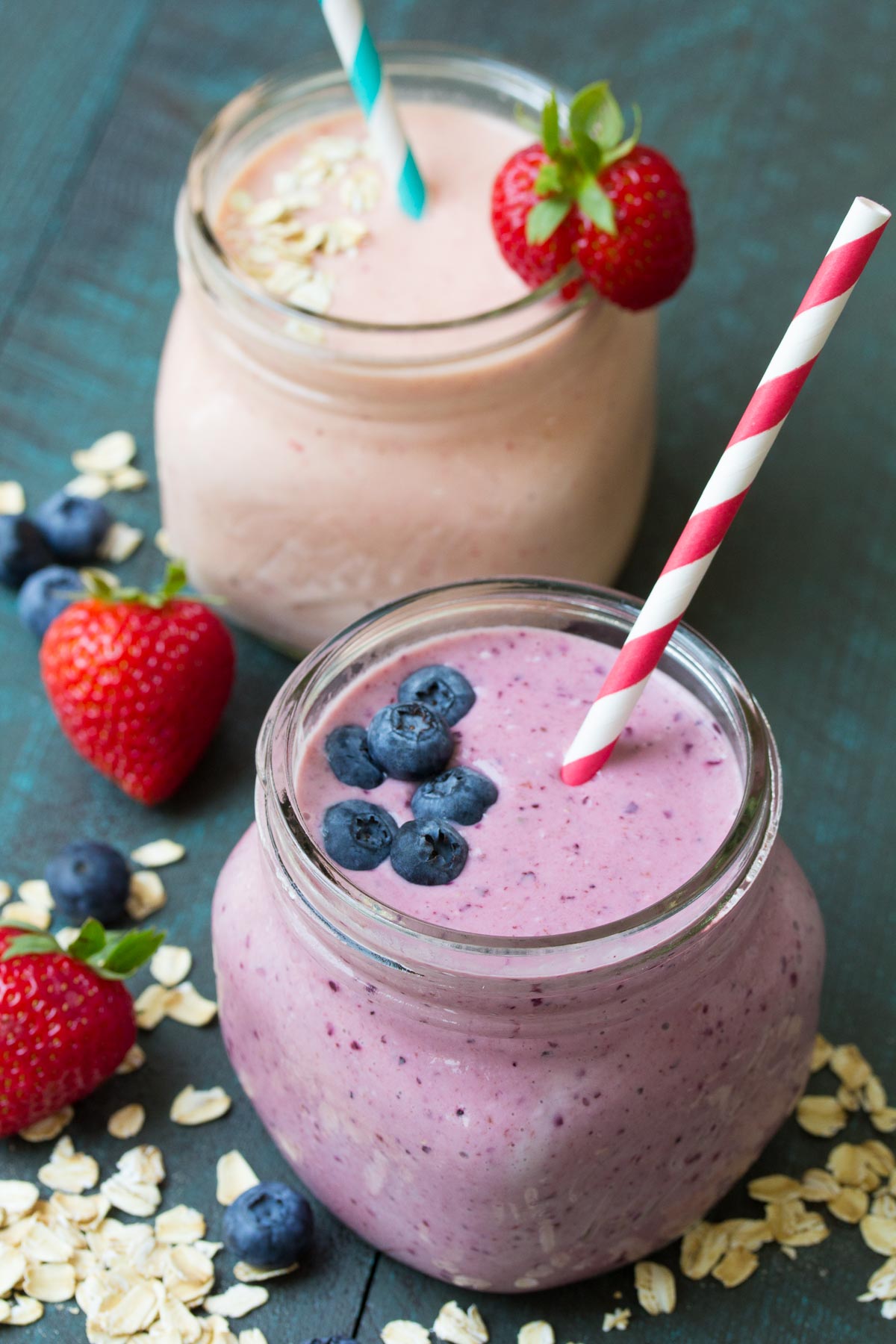 Oatmeal Breakfast Smoothie (My Kids' Favorite)
This healthy oatmeal breakfast smoothie is my kids' favorite breakfast. It's perfect for busy mornings before school!
Ingredients:
¼ cup old-fashioned oats (raw)
½ medium banana
½ cup plain Greek yogurt
¾ cup frozen mango
¾ cup frozen strawberries or ½ cup frozen blueberries
¾ cup milk of choice (dairy, almond, etc.)
Directions:
Place all ingredients in a blender and blend until smooth. Serve immediately.
Nutrition Information
Yield: 16 ounces (2 small or 1 large smoothie), Serving Size: 8 ounces (1/2 recipe)
Amount Per Serving:
Calories:

199 Calories

Total Fat:

3g

Cholesterol:

3mg

Sodium:

87mg

Carbohydrates:

37g

Fiber:

5g

Sugar:

18g

Protein:

9g
All images and text ©
Save
This site contains affiliate links. If you make a purchase through these links, I may receive a small commission. Thank you for supporting Kristine's Kitchen!