Simple Roasted Carrots
So easy Simple Roasted Carrots are a scrumptious side dish for any meal!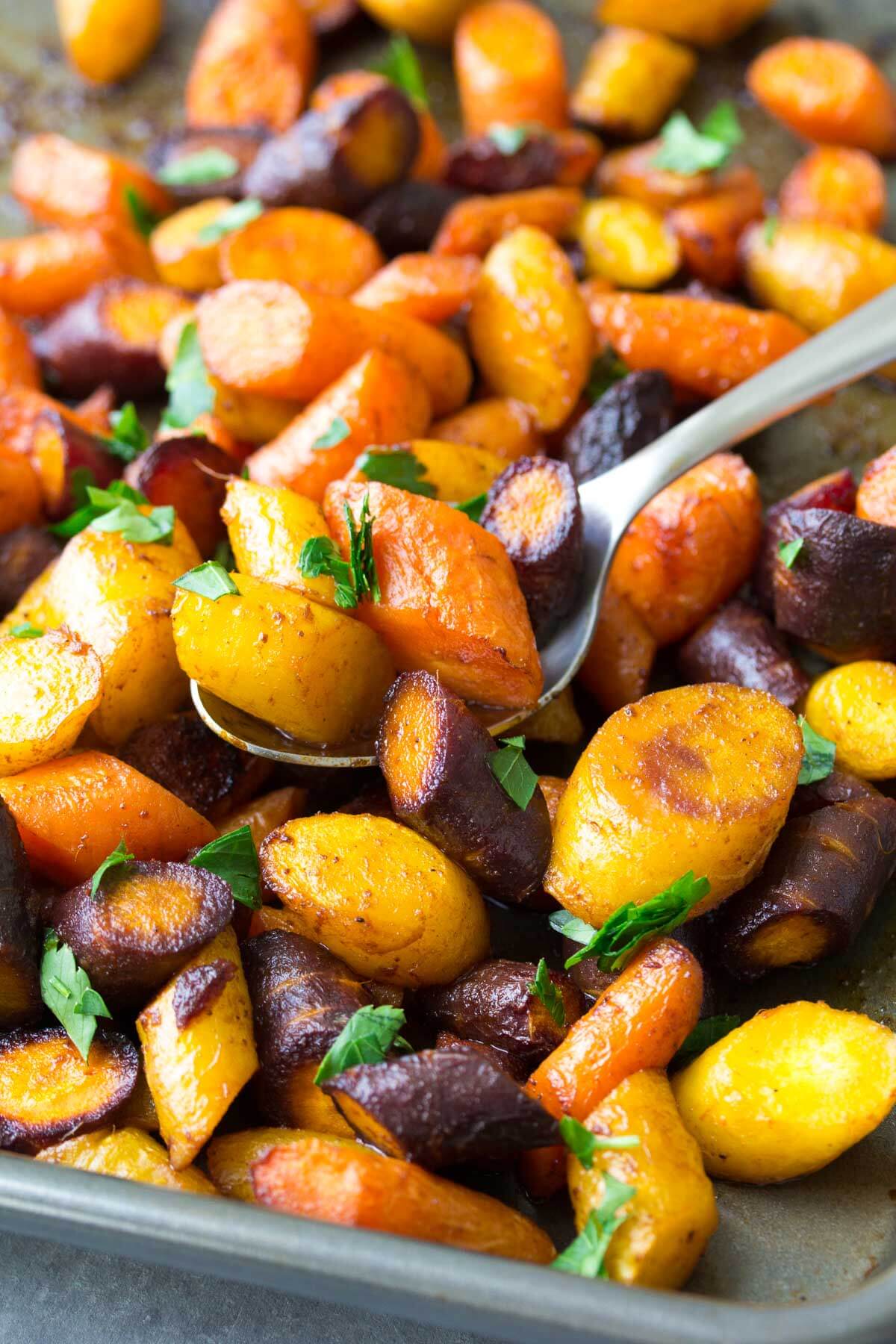 Are you trying to add more vegetables to your meals? Putting a pan of veggies in the oven to roast is one of my favorite ways to increase the amount of healthy vegetables that we eat. Not only is it easy, but we love the flavor of roasted veggies!
These Simple Roasted Carrots are perfect for any occasion. They're easy enough for any day of the week. They would also be a delicious addition to your Easter dinner. I like to use rainbow carrots because the colors are so pretty, especially with a sprinkle of fresh parsley on top.
These Simple Roasted Carrots have a secret ingredient that makes them extra delicious… paprika! Just a little bit of paprika mixed in with salt, pepper and olive oil and then drizzled over the carrots before roasting makes all the difference!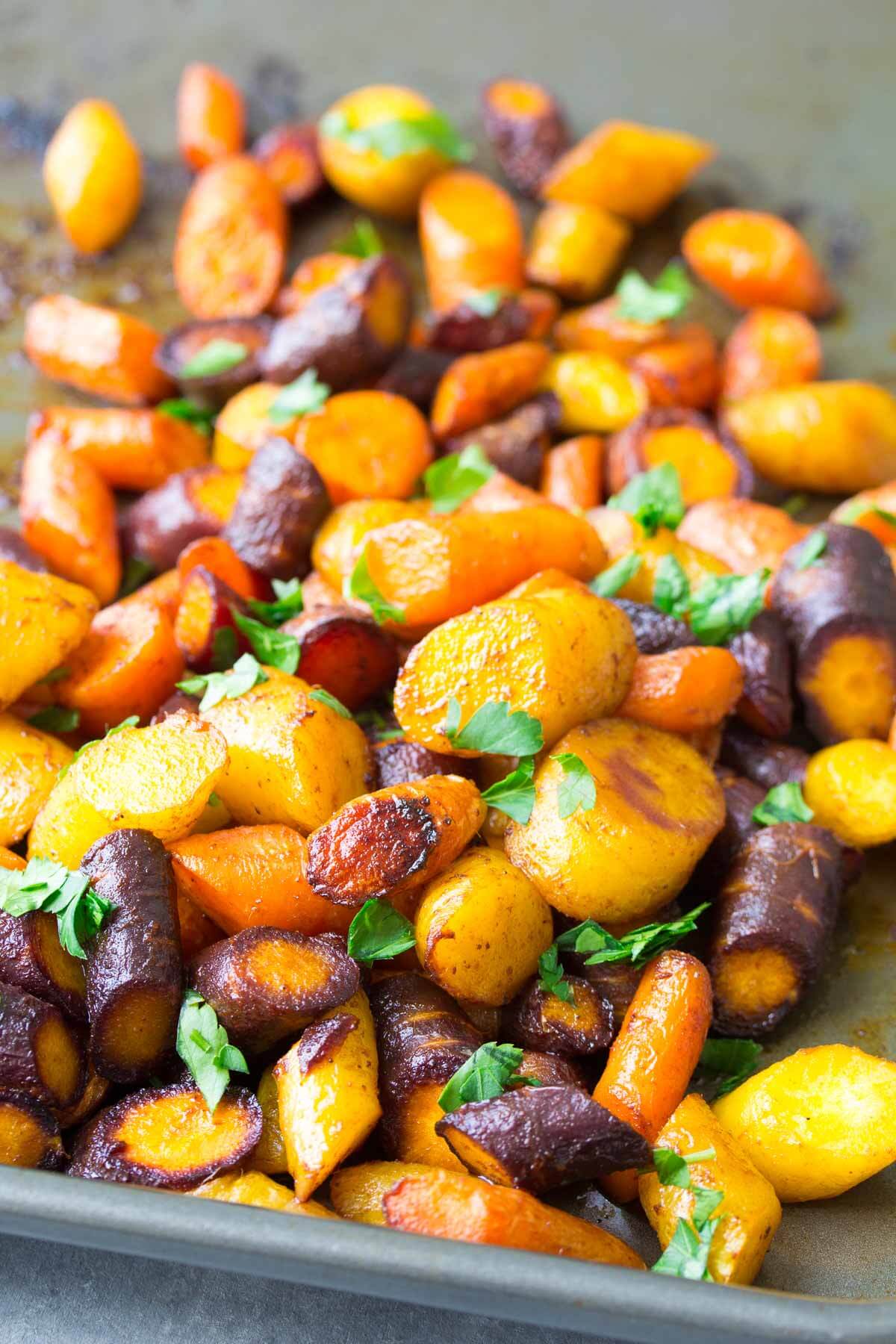 Have you tried this roasted broccoli recipe? It's another favorite that I make almost weekly. My whole family enjoys our broccoli so much more when it's roasted to crisp-tender perfection. Yum!
Another vegetable that we roast all the time is butternut squash. Here's my favorite easy roasted butternut squash recipe.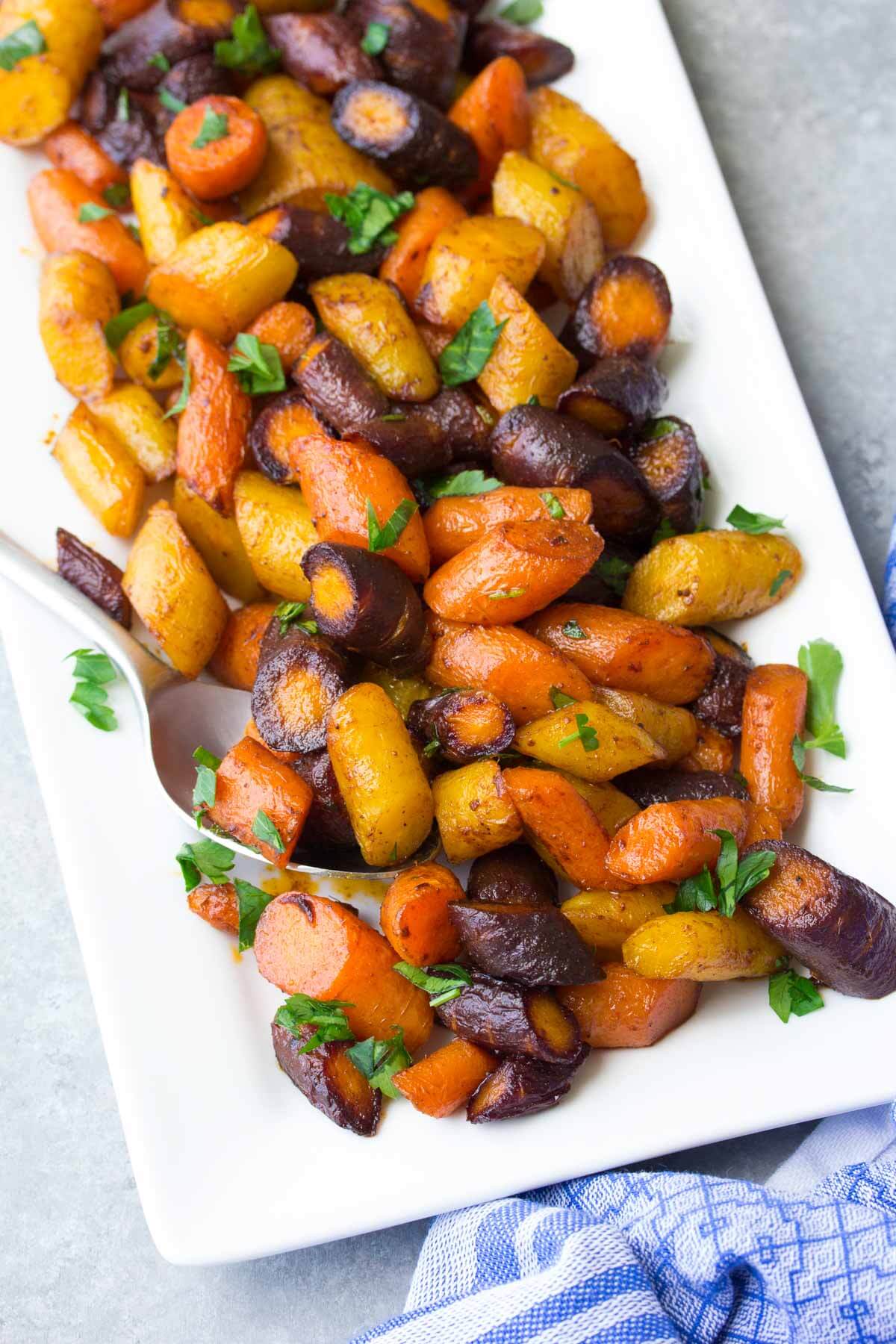 Make these Simple Roasted Carrots even easier:
Don't peel your carrots. Give them a good scrub with a vegetable brush, pat them dry, and slice.
Wash and cut your carrots ahead of time. Then, after a long day, you can get them into the oven even faster.
Double the recipe. Save the extras for lunch or dinner the next night, or turn them into roasted carrot and garlic hummus!
Want more roasted veggie love? Try my Maple Balsamic Roasted Brussels Sprouts and Orange and Shallot Roasted Asparagus. And tell me… what is your favorite vegetable to roast?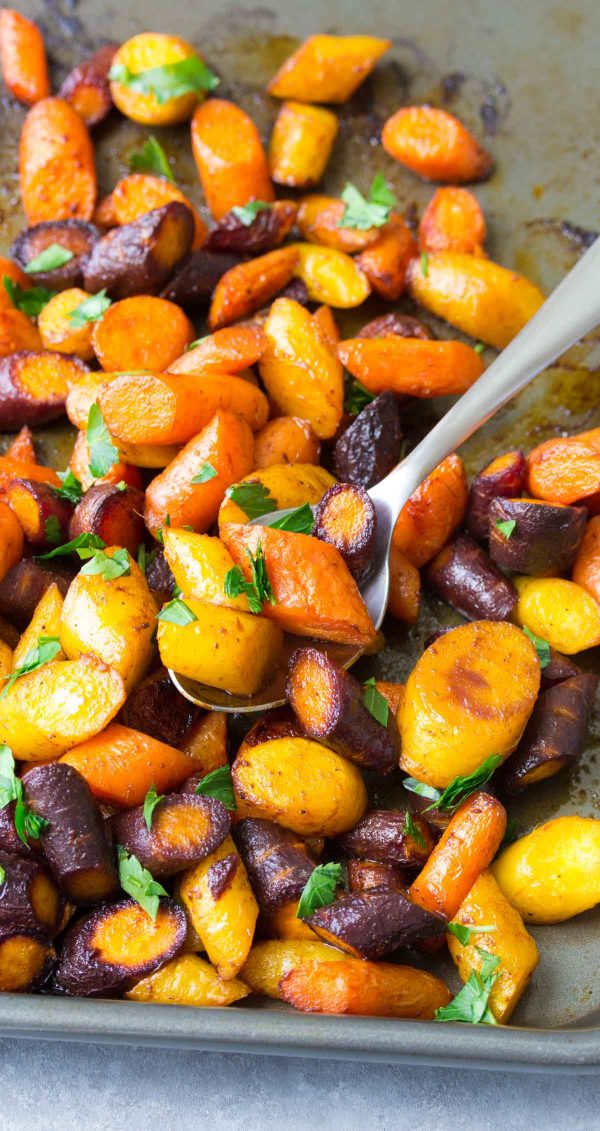 Like what you see? Be sure to follow along to never miss a recipe!
PINTEREST | FACEBOOK | INSTAGRAM | GOOGLE+ | TWITTER | EMAIL | RSS
Simple Roasted Carrots
So easy Simple Roasted Carrots are a scrumptious side dish for any meal!
Ingredients
8 medium carrots
1 tablespoon olive oil
½ teaspoon paprika
⅛ teaspoon salt
⅛ teaspoon pepper
Directions
Preheat oven to 425 degrees F.
Cut carrots into 1-inch slices on the diagonal and place on a rimmed baking sheet.
Whisk together olive oil, paprika, salt and pepper in a small bowl. Pour over carrots and toss to coat.
Roast carrots in the oven for about 20 minutes, stirring after 10 minutes, until crisp-tender. Serve.
This site contains affiliate links. If you make a purchase through these links, I may receive a small commission, at no extra cost to you. Thank you for supporting Kristine's Kitchen!