Green Beans with Red Onions and Tomatoes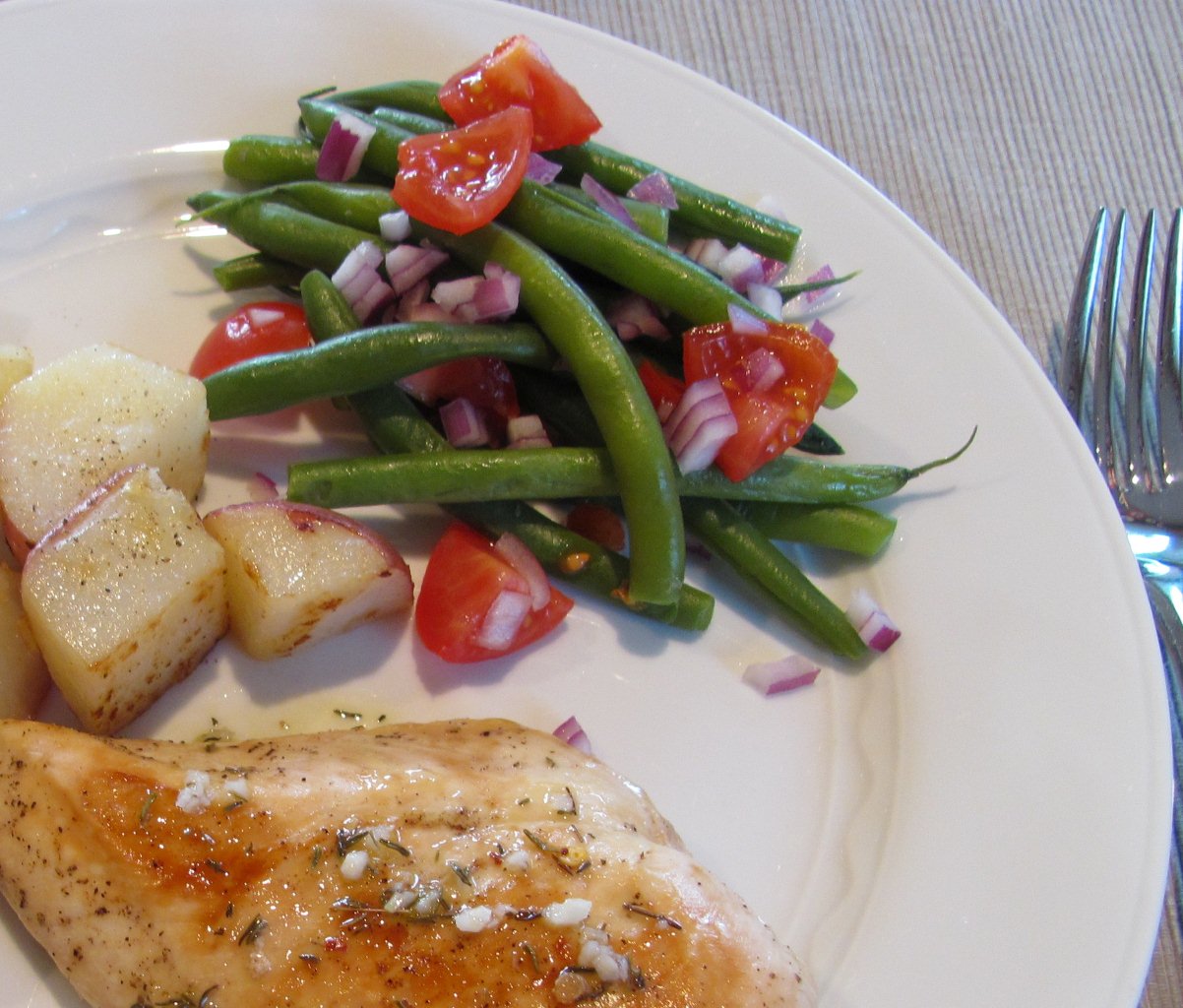 I like eating green beans as the vegetable part of a meal, but sometimes they can get boring when served plain. Here is a fast and easy way to make green beans a little more interesting and flavorful. Simply toss the cooked beans with some minced red onions and tomatoes, a bit of salt and pepper, and enjoy. If you like, you can also add a little butter or olive oil, but I think they are delicious without.
Green Beans with Red Onions and Tomatoes
Makes 2 servings
Like most moms, you are probably struggling to find the TIME to put a homemade dinner on the table for your family on busy weeknights. If you already had a plan, a grocery list, easy recipes and prep-ahead tips, you could have a REAL dinner on your table in a flash! I have been meal planning and prepping for years and now I am sharing my plan with YOU. You will save time, save money cooking at home, and eat real food.
Learn more about my Time-Saving Healthy Family Meal Plan.
*Note: Measurements are approximations; I usually just eyeball the amounts.
Ingredients:
2 cups green beans, washed and ends trimmed
1/4 cup minced red onion
1/2 cup chopped tomatoes
Salt and pepper
Directions:
Place green beans in a small saucepan and add enough water to come about 1 inch up the sides of the pan. Cover and heat over medium-high heat until the water comes to a boil. Cook for 3-5 minutes, until green beans are crisp-tender when pierced with a fork.
Drain green beans and toss with red onion, tomatoes, and salt and pepper to taste. Serve immediately.
Recipe from my mother-in-law, Jan.
This site contains affiliate links. If you make a purchase through these links, I may receive a small commission. Thank you for supporting Kristine's Kitchen!