11 Easy Instant Pot Chili Recipes
The best Instant Pot Chili Recipes that are quick and easy to make! When you make chili in your Instant Pot, the pressure cooker develops amazing flavor and the chili cooks in a fraction of the time.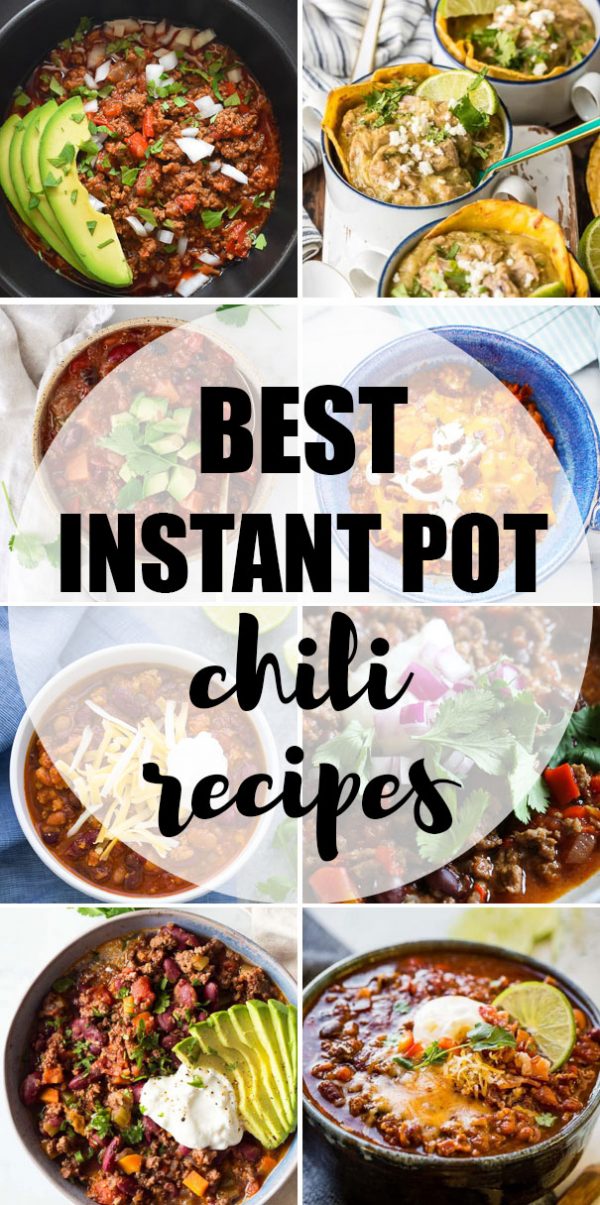 I've heard a great chili takes time. As the spices and stock simmer with the beans and meat, a rich and complex flavor develops that is greater than sum of its parts. Many chili recipes recommend at least three hours of simmering. Who has that kind of time to get dinner on the table?
Thankfully with an Instant Pot electric pressure cooker there is always time for a fabulous chili without sacrificing taste. The Instant Pot's high pressure steam quickly develops the flavors of a delicious chili.
One of the best features of the Instant Pot is that you can saute the aromatics and brown meat right in the Instant Pot. It's fast and easy and means you'll only have one pot to wash after dinner.
Spend more time at the dinner table with your family and enjoy these 11 Best Instant Pot chili recipes.
Click Each Photo To Get the Recipe
1. This Award Winning Instant Pot Chili is a serious hit. With a bacon garnish, even the most discerning chili lovers won't be able to resist it!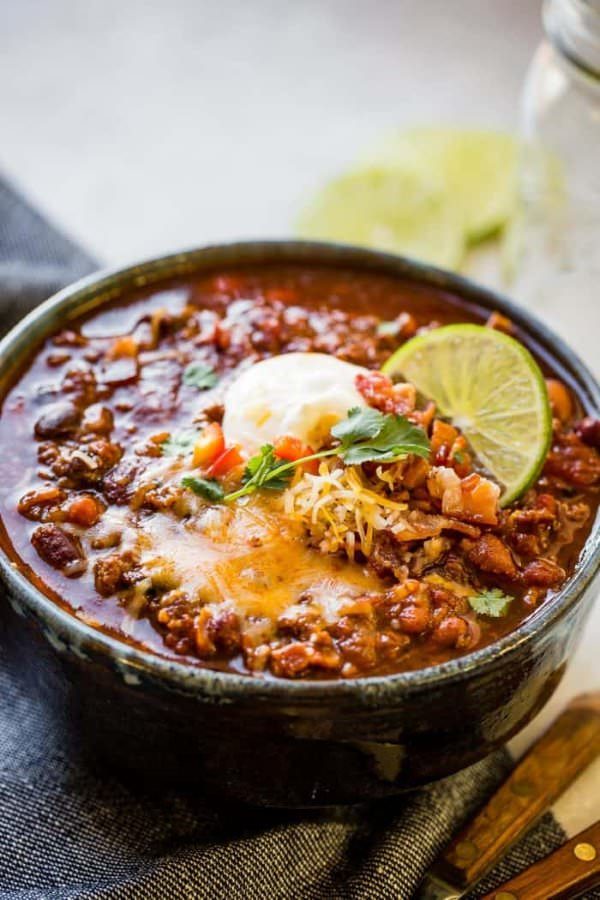 2. This classic Instant Pot beef chili recipe is full of meaty flavor for serious chili fans.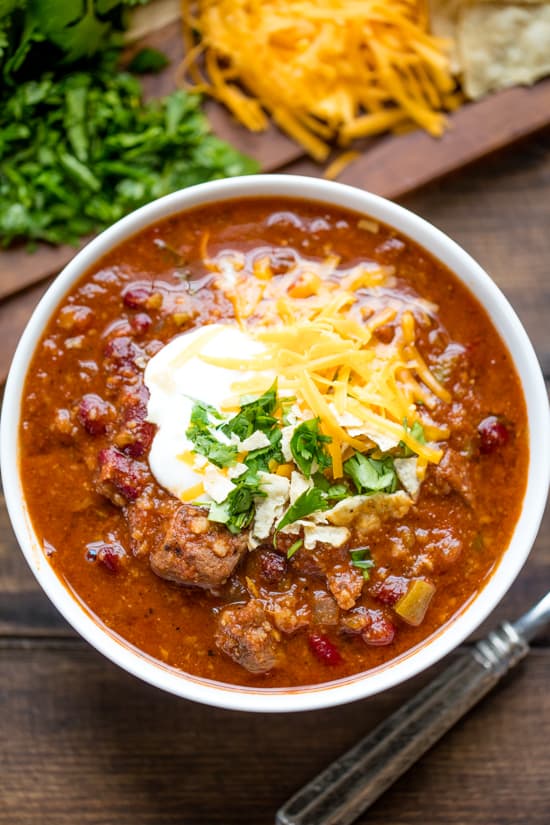 3. For a healthy and lighter chili try this turkey Instant Pot chili.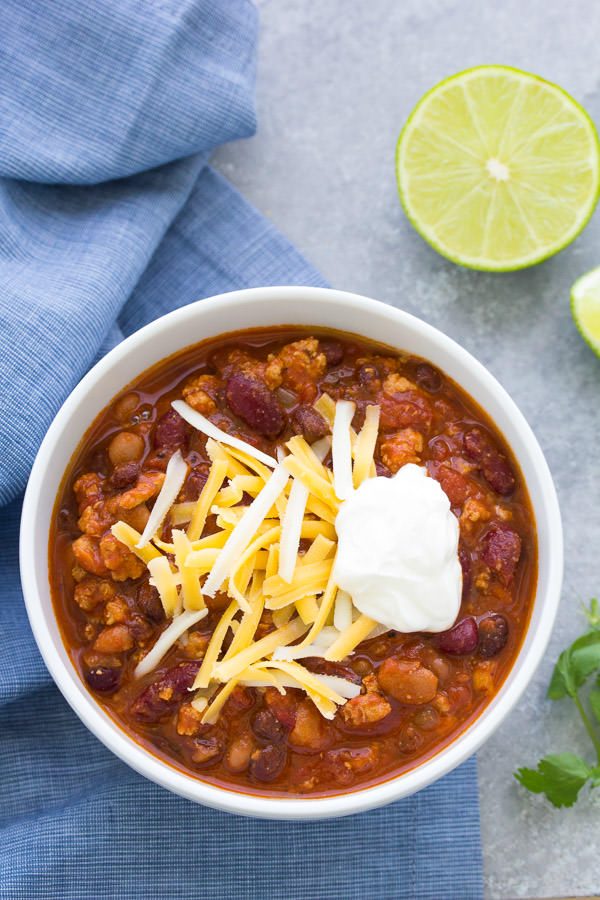 4. This vegetarian Instant Pot chili is mildly spiced and doesn't require any browning. Just toss in the ingredients and after 5 minutes of cook time your chili is ready.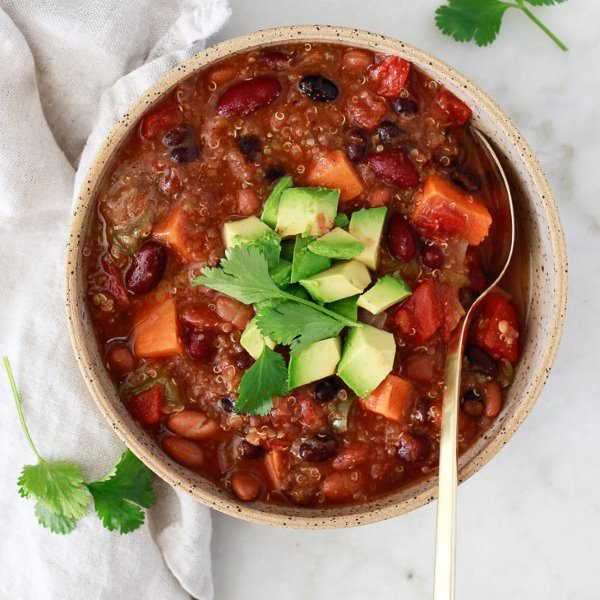 5. If you are serving a crowd, this classic Instant Pot chili recipe made with ground beef serves up to ten in only 45 minutes, preparation time included.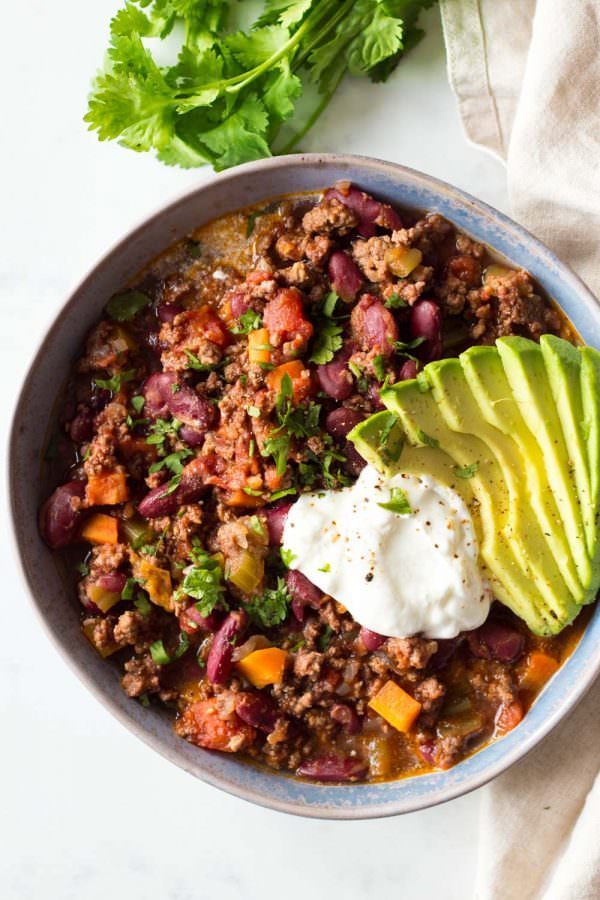 6. On the lighter side, this Instant Pot chicken chili is easy to prepare even on a busy weeknight.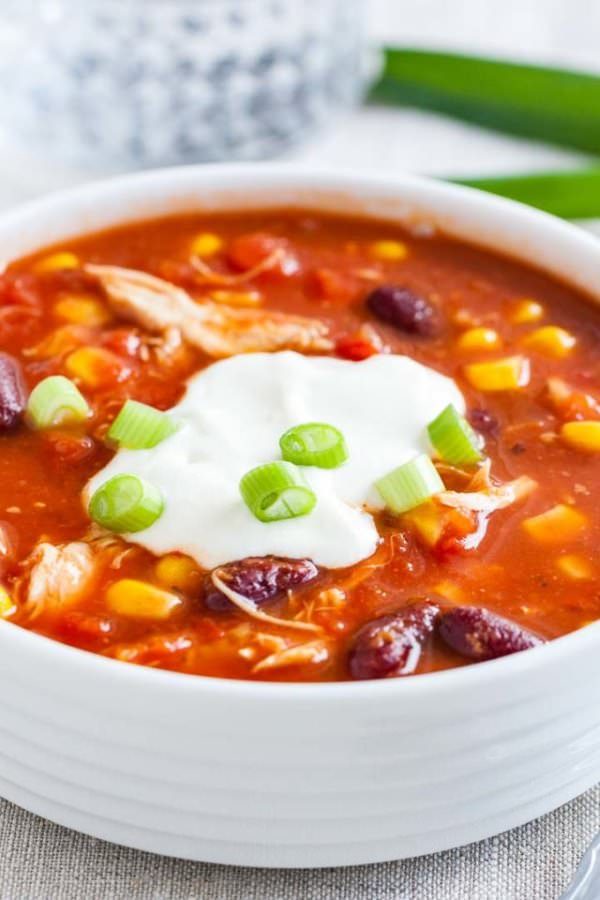 7. Ready for spicy? Three kinds of peppers and green chilies make this Instant Pot chili verde full of spice.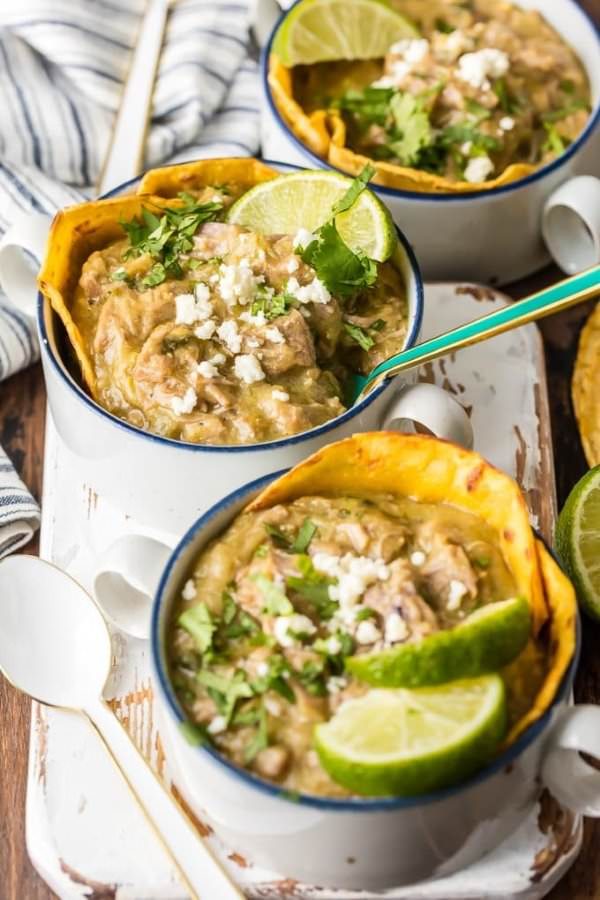 8. From Nom Nom Paleo comes a meaty chili that includes a full recipe video, helpful for first time Instant Pot users.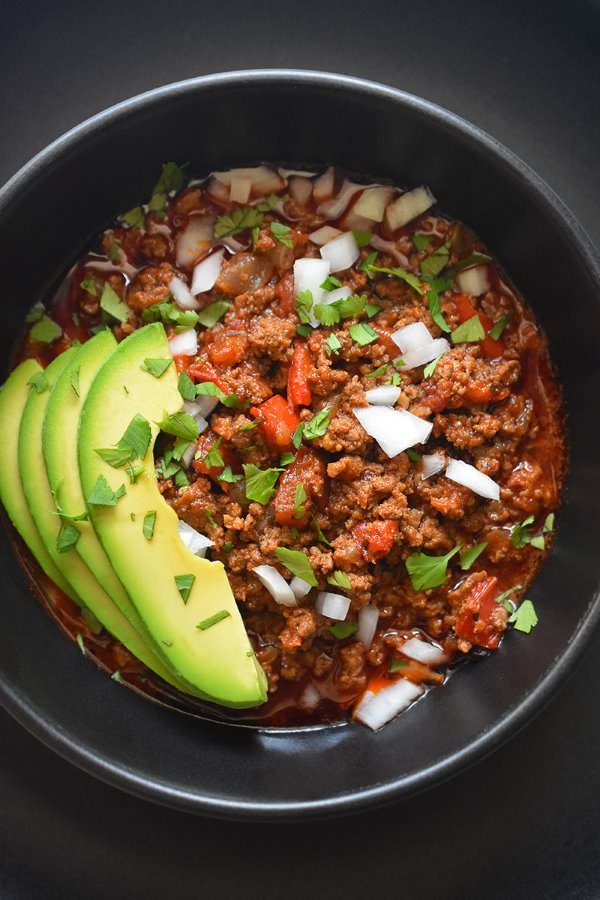 9. Skinnytaste's quick and easy lean ground beef chili is made with black beans, tomatoes, homemade chili spices and beer.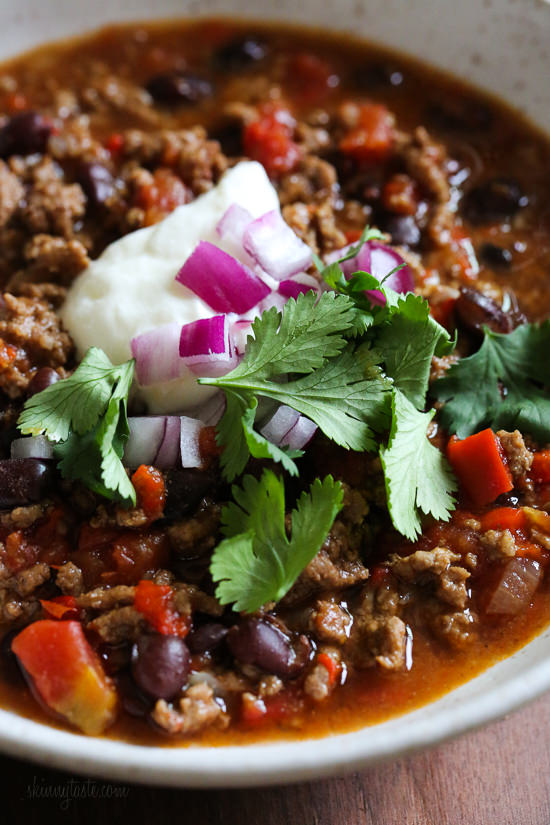 10. Here's a healthy yet hearty Instant Pot red lentil chili recipe for vegan chili lovers.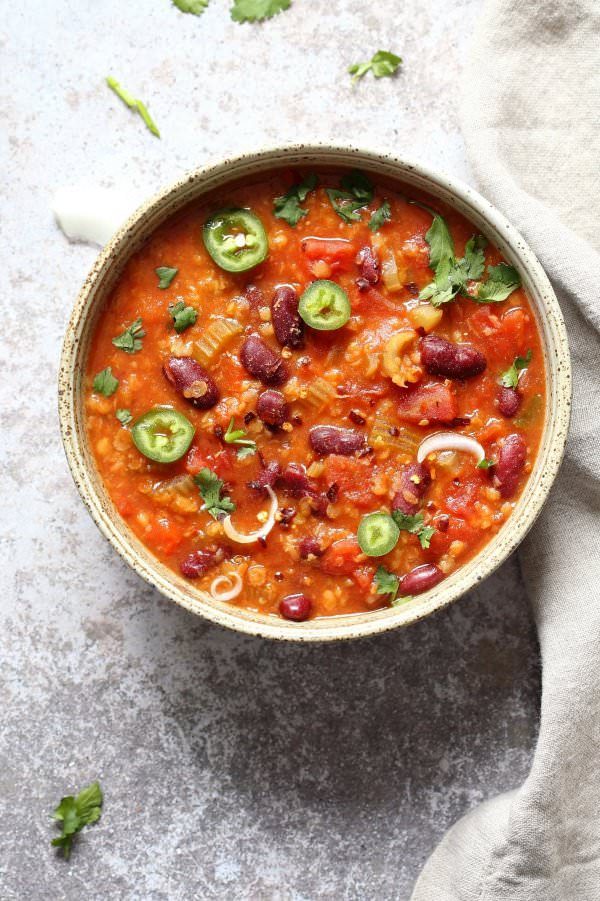 11. On the lighter side, this chili packed with nutritious sweet potatoes and chickpeas is easy and delicious.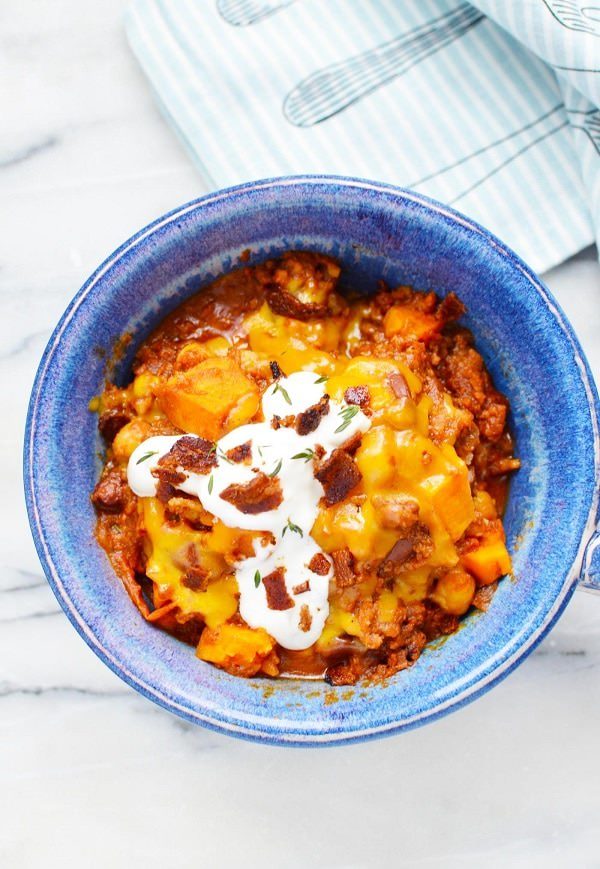 This site contains affiliate links. If you make a purchase through these links, I may receive a small commission, at no extra cost to you. Thank you for supporting Kristine's Kitchen!