Turkey Chili Taco Soup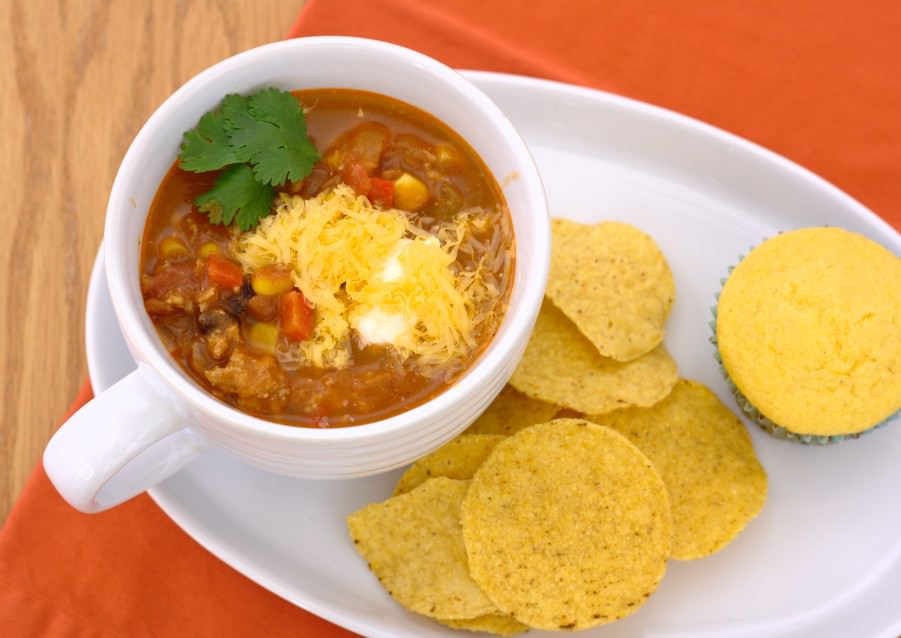 This Saturday we had our family over for lunch following William's baptism. The baptism service was very nice, and it was wonderful to get together to celebrate as a family. For lunch we made this Turkey Chili Taco Soup, and it was a huge hit. Most everyone asked for the recipe, and here it is!
When I say "we" made this soup, I really mean Brad. Having a lunch party at our house on Saturday isn't easy when we both work Fridays because there is not much time to prepare. I did my best to clean the house earlier in the week, and then Friday night after the kids went to bed there were only a few last minute things we needed to do. I worked on picking up the house and setting the tables (with little ones, it's nearly impossible to keep the house picked up for long!), while Brad made the taco soup. This recipe is so easy that it was very doable to make it on a Friday night after a long week of work.
Saturday morning, all that we had to do was put the soup in the slow cooker to re-warm while we were at the service, and then lunch was ready when we got home. The taco soup has a little spice kick to it, and if you don't want spice you can substitute regular or fire-roasted diced tomatoes for the Rotel. I thought it was perfect as is, and so did most of the adults. We didn't have many leftovers this time, but this would freeze really well. How nice would it be to pull this out of your freezer for dinner on a cold night after a long day of work?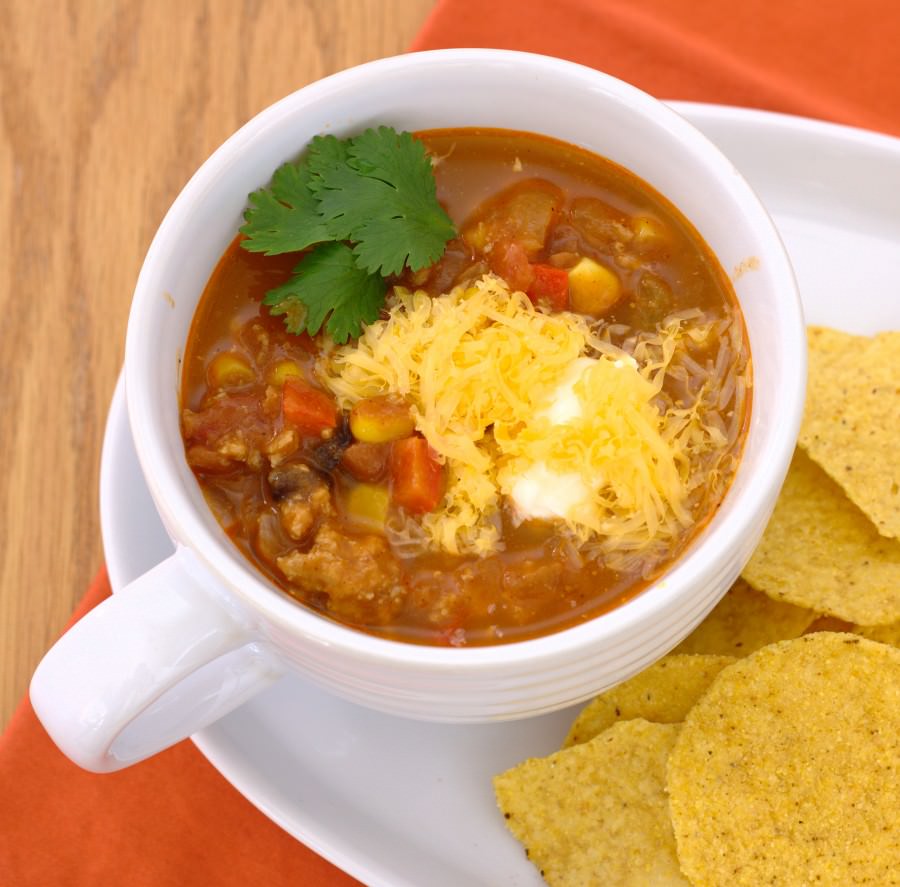 Turkey Chili Taco Soup
Makes 8 servings
Ingredients:
1.25 lbs. 93% or 99% lean ground turkey
1 medium onion, chopped
1 bell pepper, chopped
10 oz. can Rotel tomatoes with green chiles
8 oz. tomato sauce
15 oz. frozen corn
15 oz. kidney, black, or pinto beans, rinsed and drained
16 oz. refried beans
3 tbsp. homemade taco seasoning (or 1 store-bought packet)
3 cups low sodium chicken broth*
For Serving (optional):
tortilla chips (can be crumbled onto soup)
sour cream
grated cheese
Directions:
In a large pot or Dutch oven, brown the turkey over medium heat until cooked through, breaking it up into small pieces. Add the onion and bell pepper and continue cooking until they begin to soften, 2-3 minutes. Add all of the remaining ingredients and bring to a boil. Reduce the heat and simmer for 10-15 minutes.
Serve with toppings, as desired. You can freeze leftovers in individual portions for future meals.
*You can use more or less chicken broth, as desired. Use less to make this more like a bowl of chili, or more if you want more liquid in your soup.
Source: Very slightly adapted from Skinnytaste.com.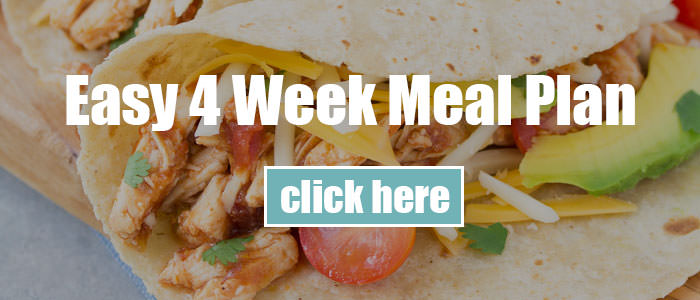 This site contains affiliate links. If you make a purchase through these links, I may receive a small commission, at no extra cost to you. Thank you for supporting Kristine's Kitchen!