Peanut Butter and Banana Overnight Oats
Hearty oats made with milk, yogurt, peanut butter and a touch of cinnamon make a healthy, filling breakfast to power you through your morning. These Peanut Butter and Banana Overnight Oats will become your new breakfast staple!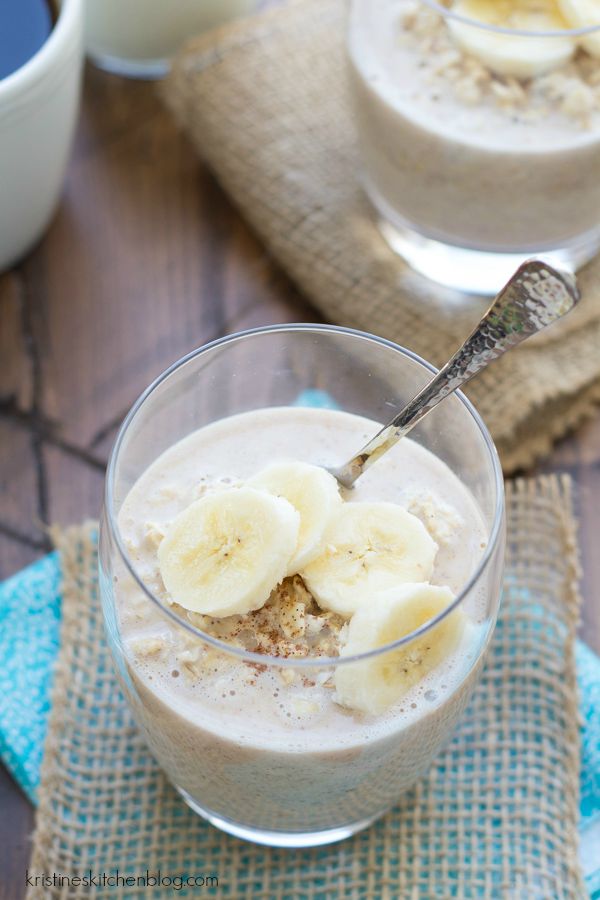 Overnight oats are one of my very favorite breakfasts, and these Peanut Butter and Banana Overnight Oats are the best I've tried. The peanut butter and banana combination is spot on. The oats have a delicious hearty, chewy texture after soaking overnight. And I really love that all I have to do in the morning is grab my bowl of oats out of the refrigerator because the prep is done the night before!
No matter the season or the stage of life you are in, there is always room for quick and easy breakfasts. Maybe you wake up early to work out and then grab a quick breakfast before heading into the office. Maybe you're a busy mom who eats breakfast with one hand while holding a baby and packing lunches with the other. Or perhaps you need a quick and easy breakfast that you can grab and take with you on your way to class in the morning. Whatever mornings look like for you, I'm betting that you'd love to wake up to a bowl of these Peanut Butter and Banana Overnight Oats waiting for you in your refrigerator.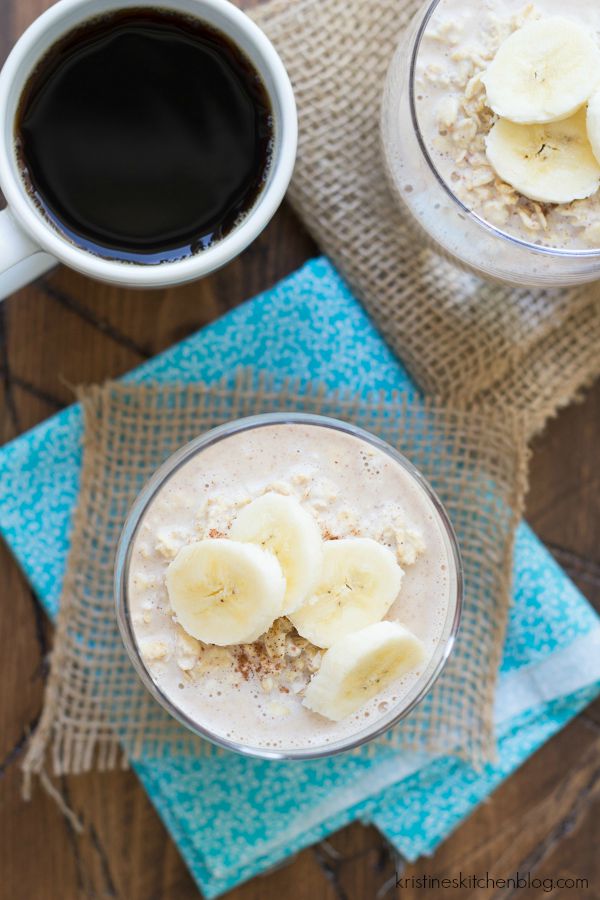 Overnight oats are made by soaking old-fashioned oats in milk, or a mixture of milk and yogurt, overnight. You can add whatever mix-ins you like; cinnamon, maple syrup, frozen blueberries, almond butter and peanut butter are a few of my favorites. In the morning, add fresh fruit or nuts if desired and enjoy.
Compared to oats that you cook with heat on the stovetop or in the microwave, overnight oats retain more of a chewy texture, which I just love. In this recipe, I've added a tablespoon of peanut butter which gives just enough peanut butter flavor that you know it's there without being overpowering. If you're craving lots of peanut butter flavor, I'd add another tablespoon of peanut butter to your oats.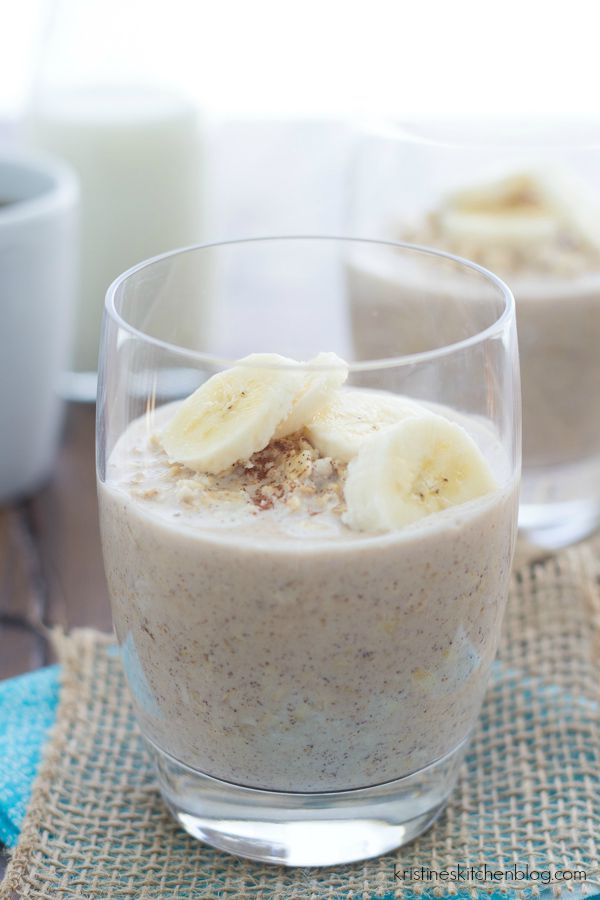 Topped with banana slices, these Peanut Butter and Banana Overnight Oats will become one of your favorite breakfasts too. I know I'll be making a batch of these at least once a week once back to school time hits! They keep in the refrigerator for two or three days, so you can make a big batch once and enjoy having a couple of days' worth of breakfasts ready and waiting in the mornings.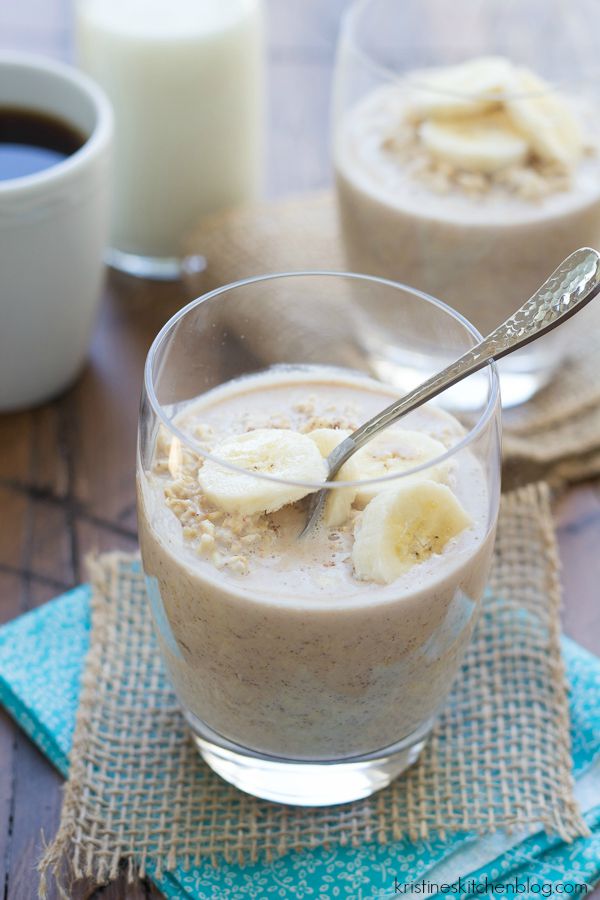 Peanut Butter and Banana Overnight Oats
Ingredients
⅔ cup old-fashioned oats
⅔ cup milk
1 tablespoon Greek yogurt
1 tablespoon creamy peanut butter
about ⅛ teaspoon of cinnamon, to taste
½ banana, for serving
Directions
The night before:
Combine oats, milk, Greek yogurt, peanut butter and cinnamon in a bowl or mason jar. Stir until everything is well combined. Cover and refrigerate overnight.
In the morning:
Stir oats again and top with slices of banana; enjoy. I like to eat my overnight oats cold, but you can warm them in the microwave if you like. I usually just make enough for the next day, but if you prefer to make a bigger batch, the oats should last for 2-3 days in the refrigerator.

This site contains affiliate links. If you make a purchase through these links, I may receive a small commission, at no extra cost to you. Thank you for supporting Kristine's Kitchen!