Slow Cooker BBQ Pulled Pork
BBQ Pulled Pork is unbelievably easy to make in your slow cooker.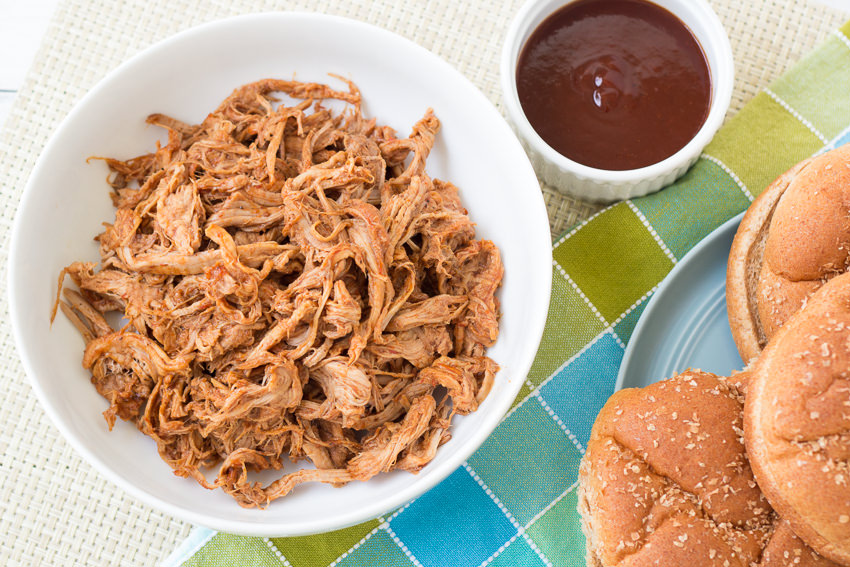 I tend to use my slow cooker most in the cooler months of fall and winter. It really lends itself to cooking chilis, stews, and other hearty, tummy-warming dishes. But now that it's spring and summer is just around the corner, I'm not ready to put my slow cooker away. Why reserve its use for only half of the year when it makes meal preparation so easy? I have a couple of slow-cooker recipes that are great served year-round, including asian-inspired dishes, my family's favorite shredded chipotle beef, pulled chicken, and now this BBQ pulled pork.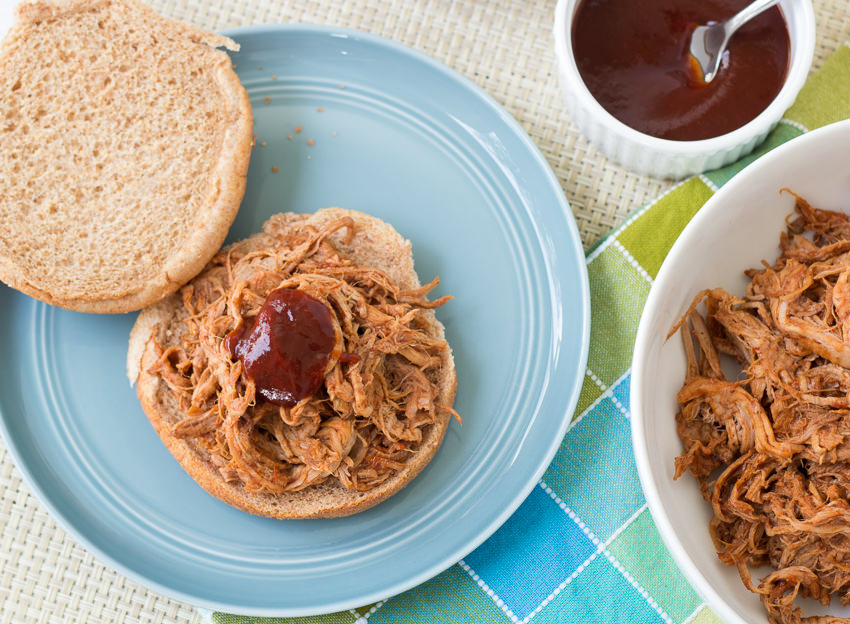 This recipe could not be easier. It takes just five minutes to get it started in the slow cooker. Once the pork is cooked until it is fall-apart tender, you shred it, mix in some BBQ sauce, and gently rewarm it before serving.
I usually serve my BBQ pulled pork on whole-wheat buns. It's also delicious made into bbq pulled pork quesadillas, or even tacos. I've made this a few times now, and each time it's been a hit with Julia and William. An easy dinner that my kids request more of? I'll say this recipe is a keeper.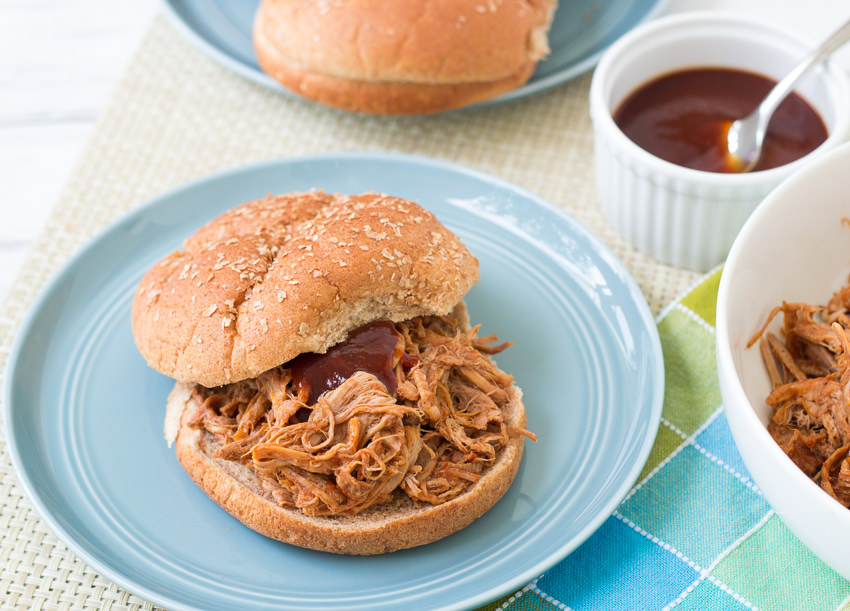 Slow Cooker BBQ Pulled Pork
BBQ Pulled Pork is unbelievably easy to make in your slow cooker.

Makes 8 servings
Ingredients:
2.5 lb. boneless pork loin roast, trimmed of fat
¼ cup water
2 tsp. red wine vinegar
Salt and pepper
1 tsp. garlic powder
1 tsp. chili powder
1 cup bbq sauce
Directions:
Place pork in bottom of slow cooker. Pour in water and red wine vinegar. Season pork generously with salt and pepper. Sprinkle with garlic powder and chili powder.
Cook on high for 5-6 hours, until pork is cooked through and shreds easily with a fork.
Remove pork to a cutting board and let cool slightly. Using two forks or your fingers, shred pork into small pieces and return it to the slow cooker.
Add bbq sauce and stir until evenly distributed. Cook on low heat for about 20 minutes, until pork is heated through. Serve on whole wheat buns, or make into quesadillas or tacos.
Source: Adapted from Skinnytaste.
This site contains affiliate links. If you make a purchase through these links, I may receive a small commission, at no extra cost to you. Thank you for supporting Kristine's Kitchen!