Welcome to my kitchen! I'm Kristine, a busy mom of three with a passion for feeding my family real, wholesome foods. I'm here to show you that it can be easy to make healthy and delicious foods from scratch! My three young children are often at my feet or up at the counter helping me as I cook. Which means that my recipes are real-life tested and family-friendly.
Here at Kristine's Kitchen you will find recipes for make-ahead breakfasts, healthy lunches, easy dinners, and homemade snacks. Don't be surprised if you see an occasional sweet, too. I love cookies and chocolate as much as you do. 🙂 Many of my recipes are healthier versions of favorite treats, so you can fit that chocolate muffin into your healthy lifestyle.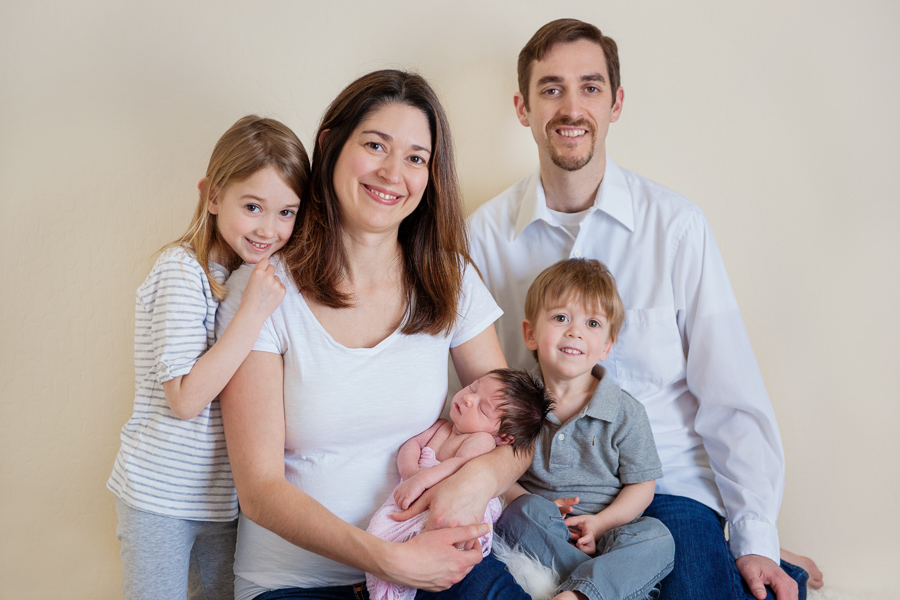 I wrote you a list to help you get to know me better. Here goes…
1. Organizing makes me happy.
2. I'm addicted to homemade granola.
3. My family eats meatless meals more often than not. And if a meal has cheese I'm all for it!
4. I have a love-hate relationship with menu planning. I love having a plan and I love trying new recipes (obviously). The problem? There are so many possibilities that it can be totally overwhelming and I spend way more time than I should planning our meals.
5. I have a goal to exercise three times each week. I often fail. Hellooo three kids, house, blog, job.
6. I was diagnosed with colon cancer when I was 31. It was the scariest thing I've ever been through, and the thought of it returning is one of my biggest fears. It was stage 1, and thankfully surgery was the only treatment I needed. I am so incredibly lucky.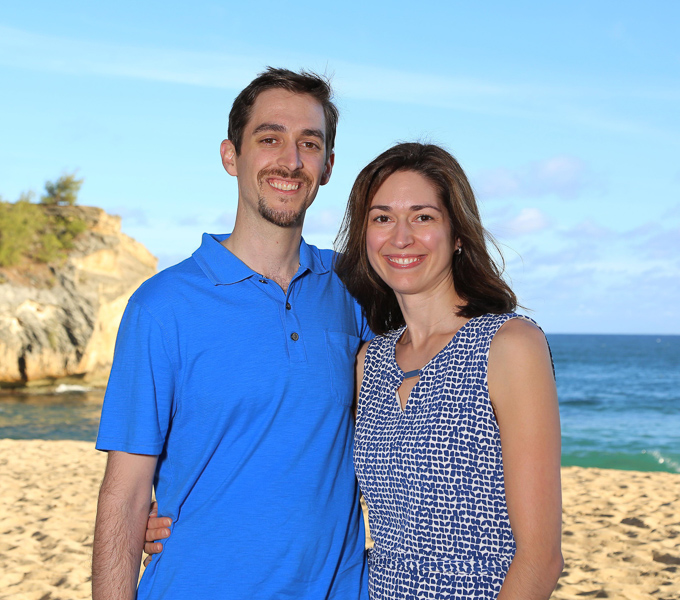 7. I married my college sweetheart, Brad, when we were 24 years old. We met when we were 18 and dated for 5 ½ years before getting married, so all in all we've been together for over 17 years.  It does and it doesn't feel like that long.  🙂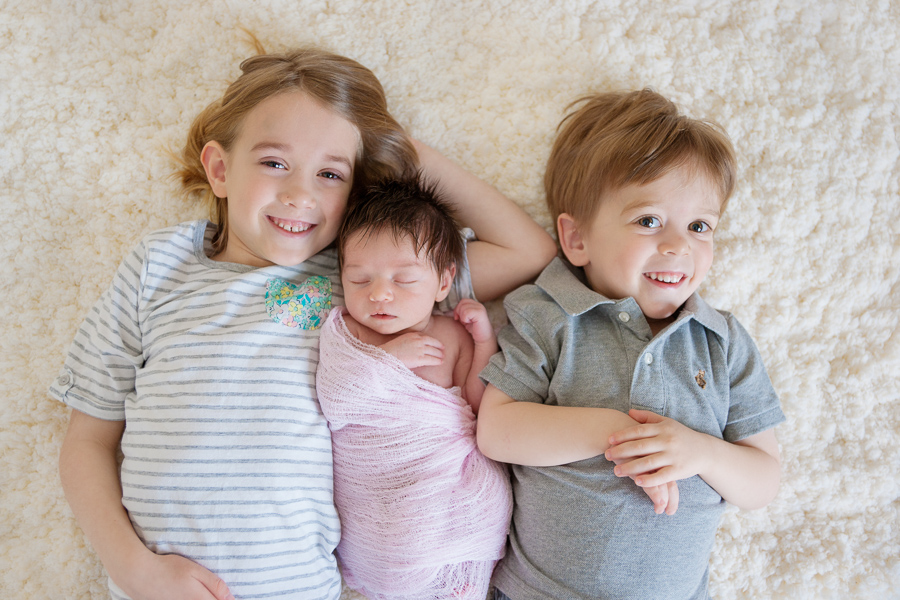 8. I have three beautiful children. Julia is 6, loves arts and crafts, and dessert. William is 3 and loves construction trucks, puzzles, cereal, and books. Both are my eager kitchen assistants. Hannah is our youngest and the happiest, smiliest baby I've ever met.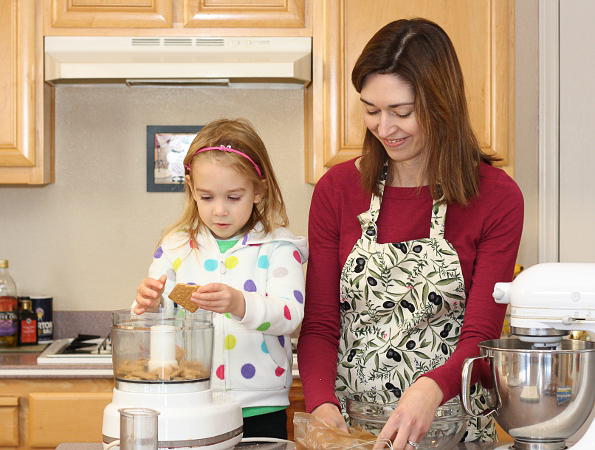 9. I've lived in California my whole life and never want to leave.
10. I am the oldest of 5 siblings. Three girls, two boys.
11. I teach 3rd grade part time. I love the fact that I can teach a few days a week and spend the rest of the week taking care of my own kids.
12. I'm a coffee addict. Cream, no sugar. Usually hot, sometimes iced.
13. When do I have time to blog? Good question. I'm a morning person and wake up early most mornings to get some blog work done. You'll also find me at my computer most nights after the kids are in bed. I rarely watch TV.
14. I've always been a math and science person and have a degree in molecular biology. I also have a Master's degree in math and science education.  I never liked writing when I was in school, but now I love the challenge of writing for my blog.
15. Breakfast is my favorite meal of the day. I love breakfast for dinner nights!
16. I'll sometimes grab a square of dark chocolate and smear it with peanut butter for a treat. SO good.
17. My favorite things to bake are cookies and muffins. They're easy, quick, and I can keep them stocked in the freezer.
18. My favorite type of food is Mexican. I could eat it 4 times a week.
19. If I could have any superpower, it would be to freeze time. Anyone remember Out of This World? Anyone…?
20. My perfect day would include coffee, time outdoors at the park with my family, and time in the kitchen baking up something sweet.
Thanks for visiting!  I hope you'll stick around a while.  🙂
Like what you see? Be sure to follow along to never miss a recipe!
PINTEREST | FACEBOOK | INSTAGRAM | GOOGLE+ | TWITTER | EMAIL | RSS
Newborn photos by Eva Baker Photography.