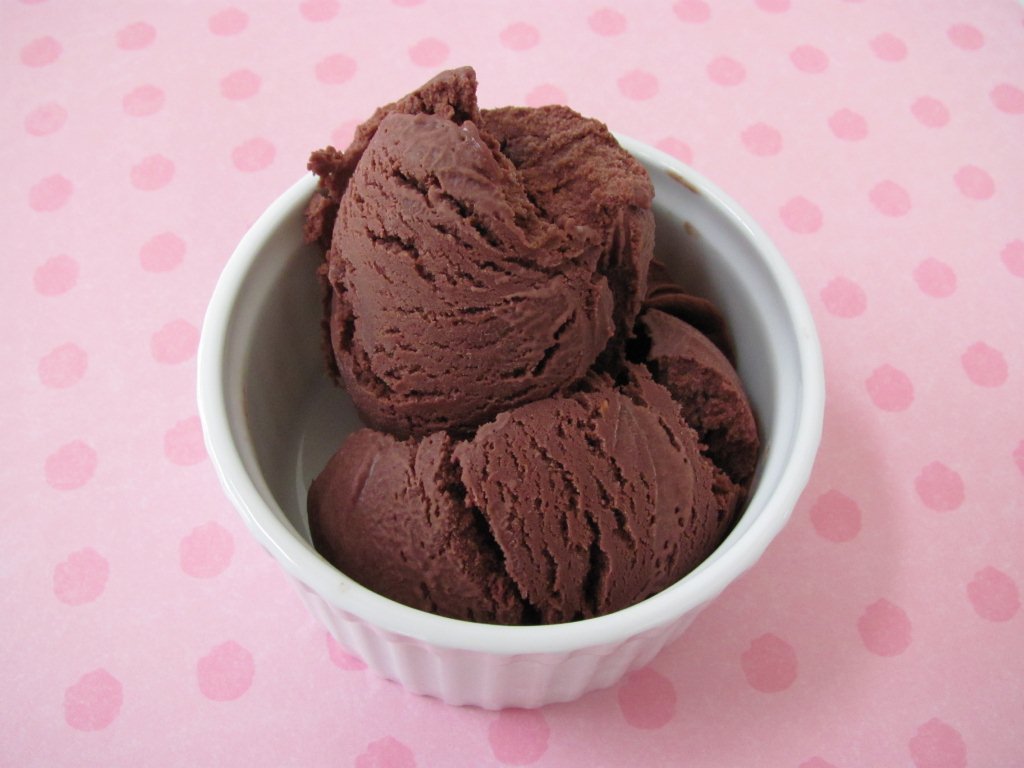 As summer weather approaches, how about whipping up a batch of ice cream? I highly recommend this chocolate raspberry version. The chocolate raspberry combo is one of my favorites, and both flavors really come through in this ice cream. I used frozen raspberries, and they worked perfectly. I take advantage of frozen fruit in my cooking and baking whenever I can, because it's both cost effective and available year round. Next time, I think I'll try substituting frozen cherries for the raspberries to make chocolate cherry ice cream… I can hardly wait!
One year ago: Pizza with Pesto and Tomatoes
Chocolate Raspberry Ice Cream
Makes about 3 cups
Ingredients:
1 1/2 cups heavy cream
5 tablespoons unsweetened Dutch-process cocoa powder
2/3 cup sugar
2 cups raspberries, fresh or frozen
Directions:
Whisk together the cream, cocoa powder, and sugar in a large saucepan. Heat the mixture, whisking frequently, until it comes to a full, roiling boil (it will start to foam up). Remove from the heat and add the raspberries. Cover and let stand for 10 minutes.
Puree the mixture in a food processor or blender. Press the mixture through a mesh strainer to remove the seeds (if desired).
Chill the mixture thoroughly, then freeze it in your ice cream maker according to the manufacturer's instructions.
Recipe from The Perfect Scoop, by David Lebovitz