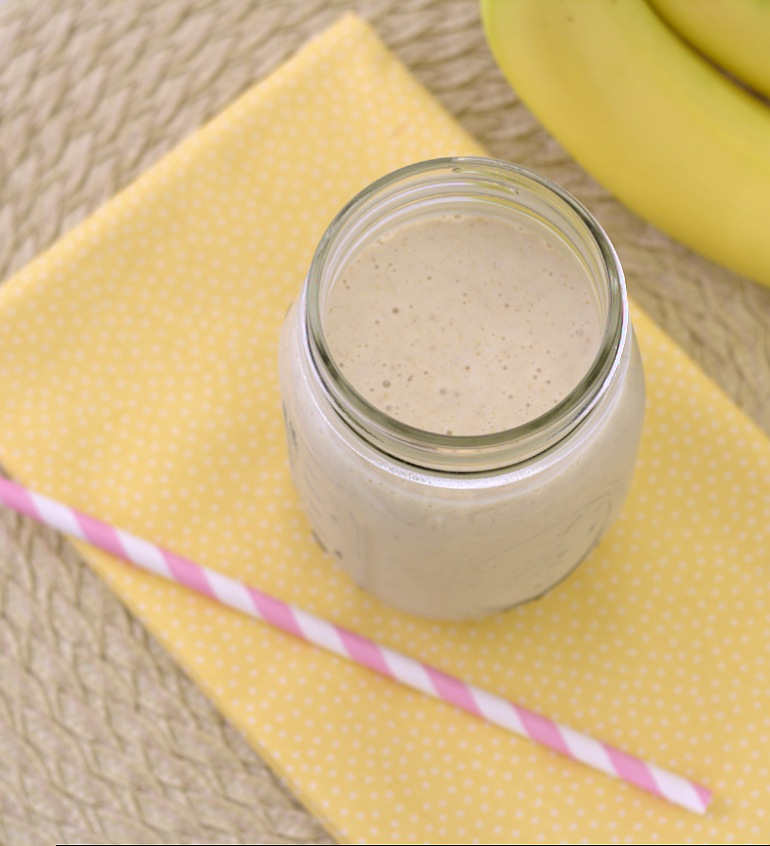 I love this smoothie for a couple of reasons. First of all, it's cool and creamy and loaded with peanut butter and banana. Second, it makes a filling and healthy snack. Both the peanut butter and Greek yogurt contribute a lot of satisfying protein. This smoothie would be a great high-protein snack to enjoy after a challenging workout, or whenever you need a tasty energy boost.
I haven't tried it yet, but I think a little chocolate syrup or some dark chocolate would be a great addition to this smoothie. We all know how well chocolate and peanut butter go together, as do peanut butter and banana, so chocolate, peanut butter, and banana? That can only be even better.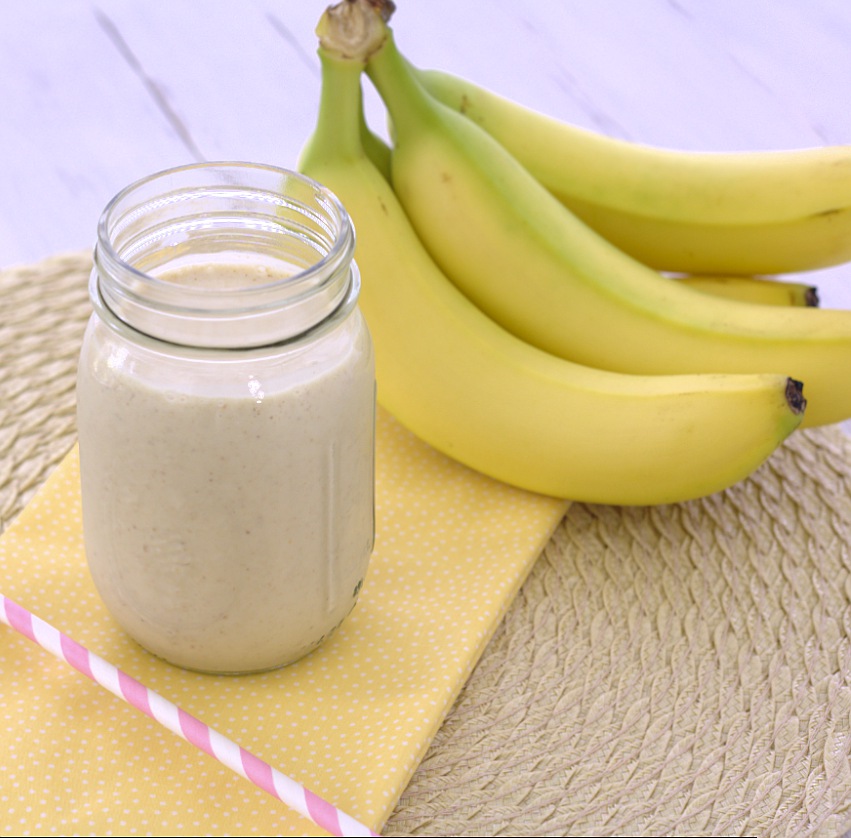 One year ago:  Pesto Pasta Salad
Peanut Butter Split Smoothie
Makes 1 serving
Ingredients:
1 large banana, peeled, cut into 3 or 4 pieces, and frozen
1/2 cup plain Greek yogurt
1/2 cup milk
1 1/2 tbsp. creamy peanut butter
Directions:
Place all ingredients in a blender and process until smooth. Serve immediately.
Source: adapted from The Food You Crave by Ellie Krieger