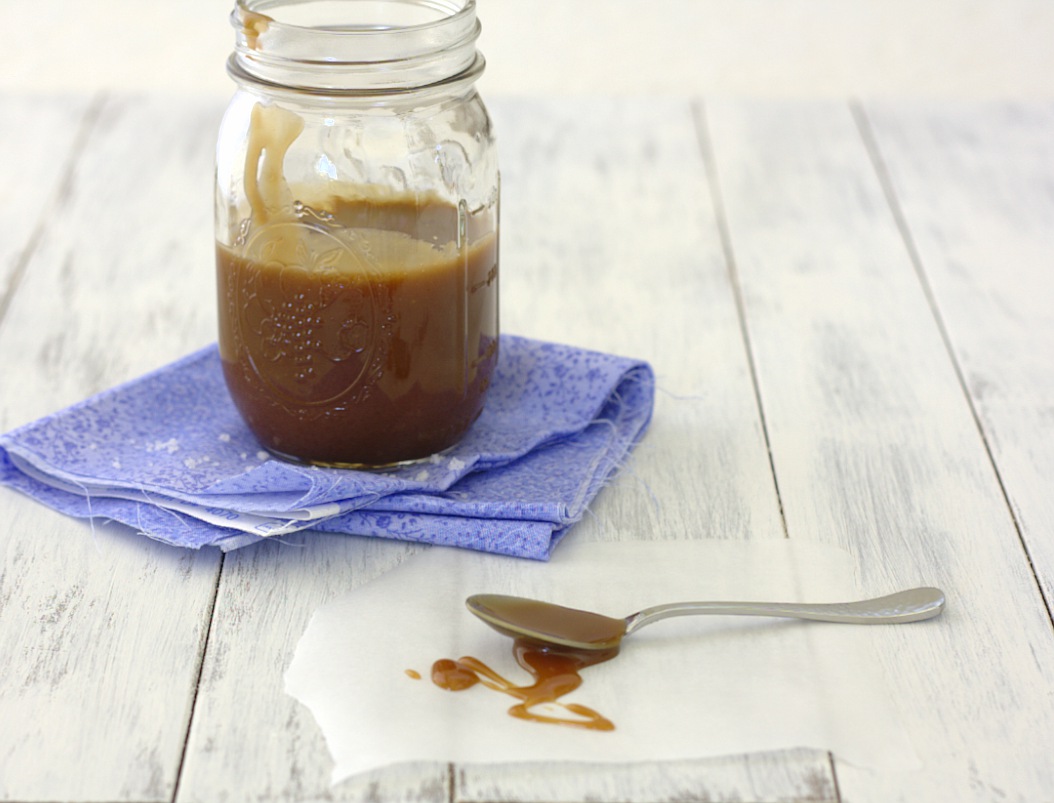 Salted caramel sauce has been on my list of things I wanted to make for quite a while. I just needed a good reason to make some. I know, I know, having salted caramel sauce in the refrigerator should be reason enough, shouldn't it?
The caramel is delicious on top of ice cream, especially if you have homemade brownies to make brownie sundaes (which we did!). I'm looking forward to making another batch of this caramel sauce soon to enjoy with some homemade vanilla ice cream. It's true, the sweet and salty combination is irresistible!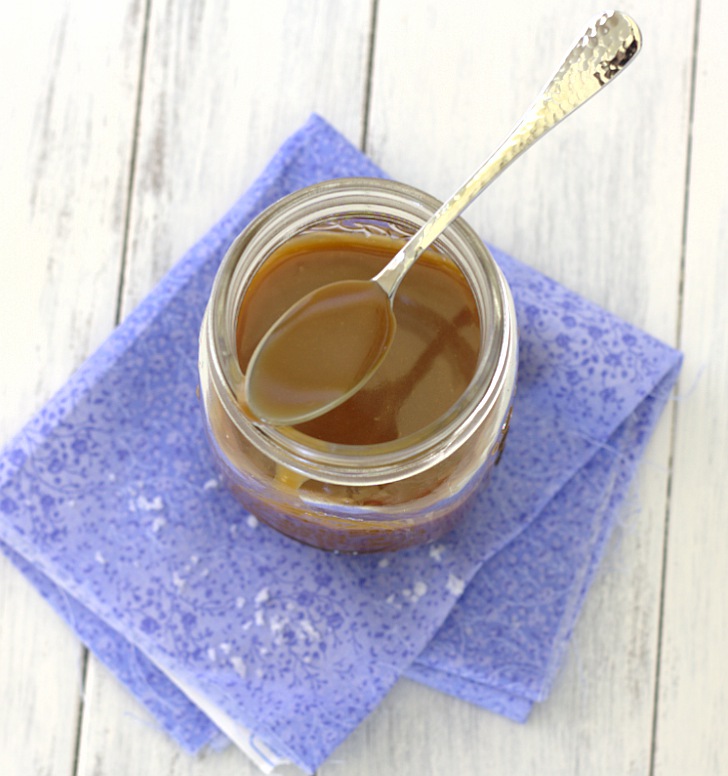 One year ago:  Vanilla Bean Cupcakes with Raspberry Filling
Salted Caramel Sauce
Makes about 1 cup
Ingredients:
1 cup sugar
2 tbsp. light corn syrup
1/4 cup water
1/2 cup heavy cream
1 tsp. fleur de sel
1/4 cup sour cream
Directions:
Add the sugar, corn syrup, and water to a medium saucepan (I used my Dutch oven) and stir to combine. Set the pan over medium-high heat and cook until the mixture registers 350 degrees F on a candy thermometer. (If you don't have a candy thermometer, cook until it is amber in color.)
Remove from the heat and slowly whisk in the cream, being careful as the caramel will bubble up quite a bit. Stir in the fleur de sel and then the sour cream until the mixture is smooth. Let cool and then store in the refrigerator.
Source: Baked Explorations, via Tracey's Culinary Adventures