Crock Pot Honey Sesame Chicken
This Honey Sesame Chicken is incredibly quick and easy to prep, and then your slow cooker does the rest!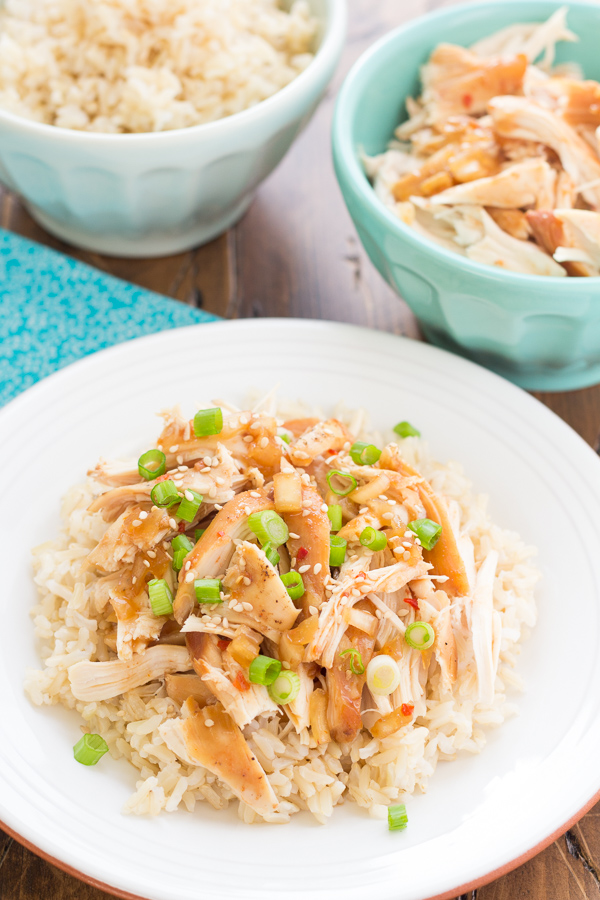 The busy holiday season is beginning, and it's sure to bring plenty of fun activities as well as extra long to do lists. At this time of year, I want to spend my kitchen time baking holiday cookies, rather than cooking involved dinners. Using my slow cooker helps me to do just that. I can spend a few minutes prepping dinner earlier in the day, and then my evening cooking is so much easier.
I've made this honey sesame chicken more times than I can count, and I've adapted the recipe over the years to perfect it and make it a bit healthier.  Below you'll find the version that I always make now.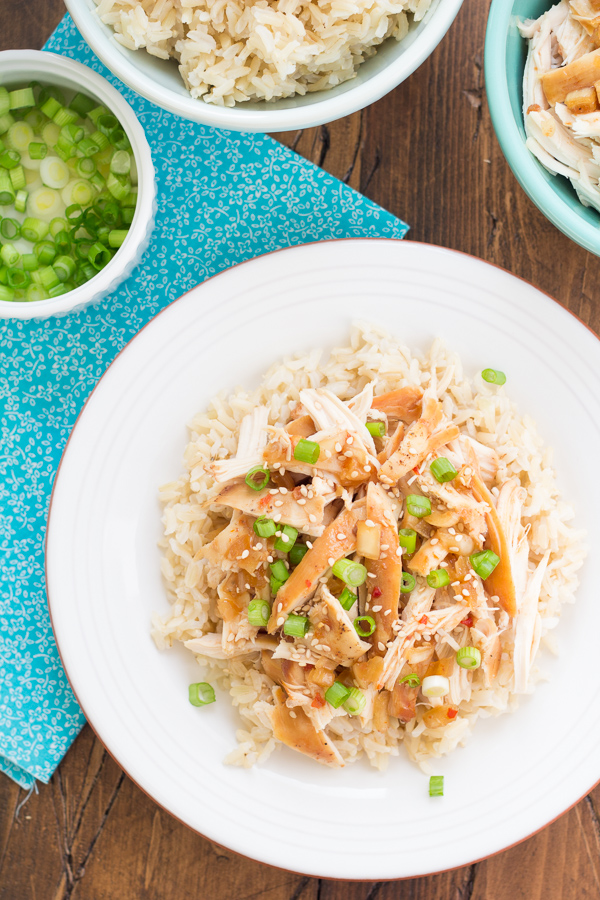 You can make this Crock Pot Honey Sesame Chicken with chicken thighs or breasts; I usually use chicken breasts because my family prefers white meat, but both will turn out equally well.  If you use chicken thighs, be sure to trim off any excess fat before cooking.
I like to serve this Honey Sesame Chicken with my favorite brown rice and either roasted carrots or roasted broccoli.  This recipe is a crowd pleaser, and one that both kids and adults will love.
How to make freezer meal honey sesame chicken
This crockpot honey chicken recipe can be made as a freezer meal for an even quicker dinner! You can prep the ingredients and freeze before cooking. You'll put ingredients in a heavy duty zip-top plastic bag and freeze flat. Full freezer meal instructions are in the recipe card below.
When you are ready to cook the honey sesame chicken, thaw and transfer the bag contents to your slow cooker. It's so easy, and you will have a home cooked dinner for almost no effort!
I use these handy freezer bag holders when I prep my freezer meals. They aren't necessary, but now that I've tried them I can't believe how much faster and easier they make the process of preparing freezer meals!
And, because I'm betting that you need even more easy meals in your repertoire, here's my favorite Slow Cooker Chicken Tacos recipe, and my tried and true Crockpot Lasagna recipe. I've also collected all of my best easy crockpot chicken recipes in one place!

Crock Pot Honey Sesame Chicken
This Crock Pot Honey Sesame Chicken is incredibly quick and easy to prep, and then your slow cooker does the rest!
Recipe type:
Main Dish, Slow Cooker
Ingredients
2 pounds boneless, skinless chicken breasts or boneless, skinless chicken thighs
Salt and pepper
½ cup chopped onion
2 cloves garlic, minced
⅓ cup low sodium soy sauce
⅓ cup honey
⅓ cup ketchup
¼ teaspoon red pepper flakes (optional)
1½ tablespoons cornstarch
½ tablespoons sesame seeds
3 green onions, chopped
Cooked brown or white rice, for serving
Directions
Place chicken in slow cooker and season with salt and pepper. Add the onion.
In a medium bowl, combine garlic, soy sauce, honey, ketchup and red pepper flakes. Pour over chicken. Cook on low for 3-4 hours, or high for 2 hours, for chicken breasts. Cook chicken thighs for 6-7 hours on low or 3-4 hours on high.
Remove chicken to a cutting board, leaving sauce in the slow cooker.
In a small bowl, dissolve the cornstarch in 2 tablespoons water; add to slow cooker. Stir to combine with sauce. Cook sauce on high for 10-20 minutes, or until slightly thickened.
Shred chicken into bite-sized pieces, return to slow cooker.
Serve with rice, sprinkle with sesame seeds and chopped green onions.
Freezer to Slow Cooker Directions:
1. Place onion, garlic, soy sauce, honey, ketchup, salt, pepper, red pepper flakes (if using) and chicken in a heavy duty zip top plastic bag. Squeeze out as much air as possible and seal. Freeze flat for up to 3 months.
2. Thaw the bag (either 24 hours in refrigerator or in a bowl of water).
3. Transfer bag contents to slow cooker and cook according to directions above.
This site contains affiliate links. If you make a purchase through these links, I may receive a small commission, at no extra cost to you. Thank you for supporting Kristine's Kitchen!