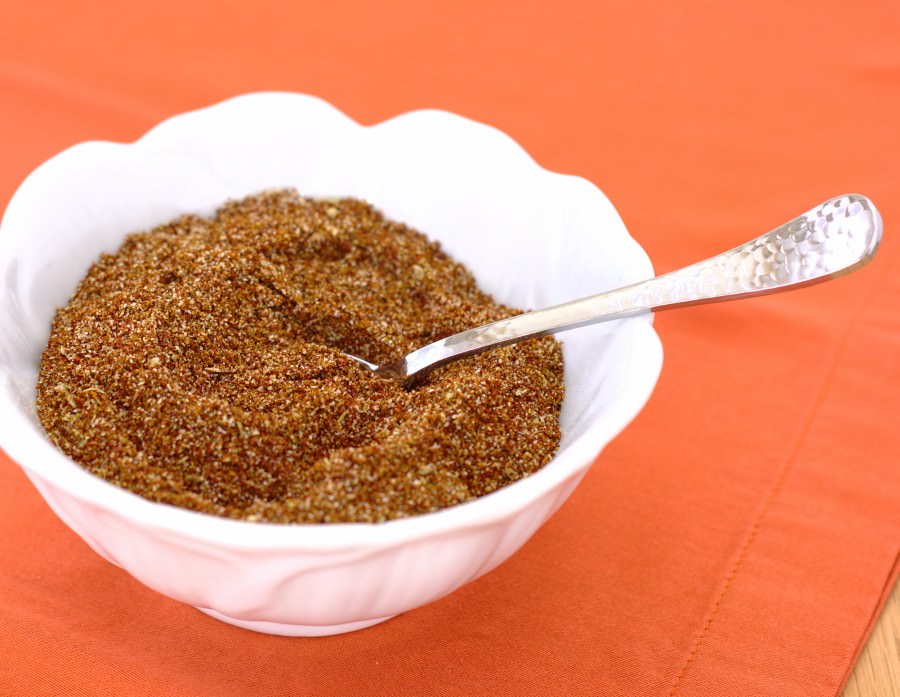 For a while now I have been trying to get away from buying packaged foods as much as possible. I know that fresh foods like fruits, vegetables, and whole grains, are much more healthful than processed foods, and I want to feed my family foods in their natural state as much as possible. One result of this is that I have a really hard time buying packages of things like pre-made taco seasoning, which can be loaded with extra sodium and other not-so-nutritious additives.
To make my own homemade taco seasoning, I began by researching various recipes online. The differences between recipes are great, and when creating my own I used a combination of the recipes I found. I wanted my taco seasoning to have a little kick to it without being overly spicy, and to have plenty of flavor so we wouldn't miss the extra salt found in the little packets at the store. I decided to leave salt and black pepper out of my seasoning, and instead I season my taco meat to taste after cooking.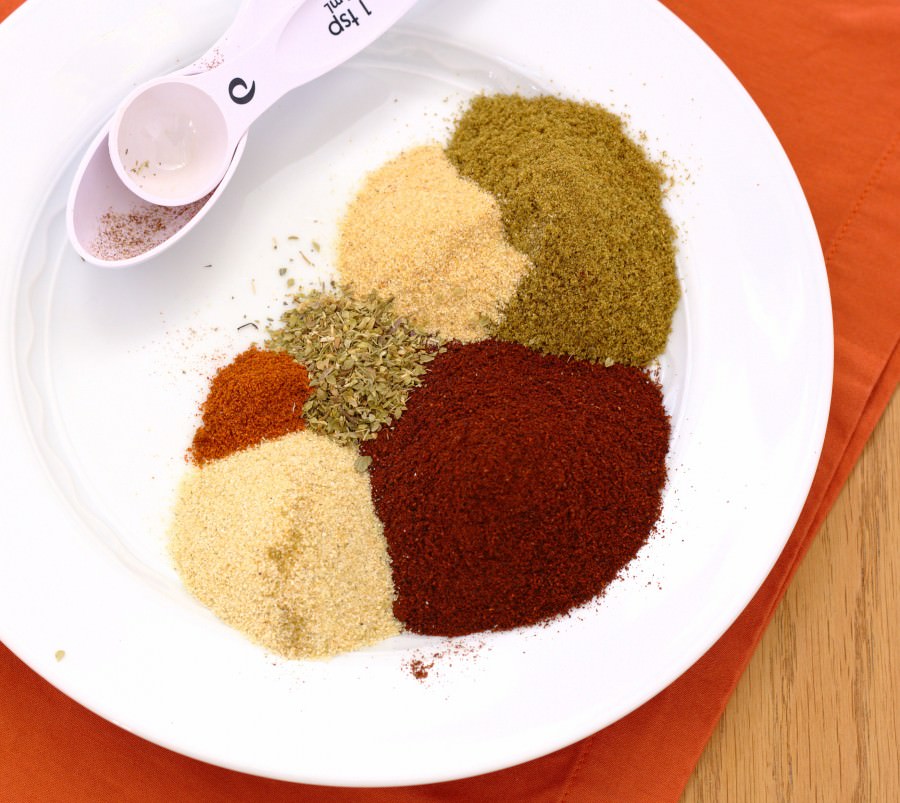 If you're paying close attention, you might notice that the paprika is missing from my photo. As I was mixing up this batch, I realized I was all out of paprika. Don't worry- I added the paprika after I was able to buy some more at the store!
It will literally take you less than 5 minutes to mix together your own homemade taco seasoning, and you can store it in your pantry to get a couple of uses out of it. I hope I've inspired you to try making some for yourself!  (Check back tomorrow for a great recipe that you can make with your homemade taco seasoning.)
Homemade Taco Seasoning
Makes about ½ cup
Ingredients:
3 tbsp. chili powder
2 tbsp. cumin
1 tbsp. onion powder
2 tsp. paprika
¾ tsp. garlic powder
¾ tsp. dried oregano
¼ tsp. cayenne pepper
Directions:
Place all ingredients in a small bowl and stir until well combined. Store in an airtight container at room temperature.
To make taco meat, use 2 heaping tablespoons per pound of meat. Brown the meat, add in the taco seasoning and 1 cup of water, and simmer until most of the liquid has evaporated. Season with salt and freshly ground black pepper to taste.